Enjoy this apple butter with your favorite breads or with a piece of toast. Its so deliciously creamy and great with a cup of tea or coffee!
Ingredients
4 apples; peeled, cored and chopped
¾ cup sugar
1 tsp cinnamon
pinch cloves
Directions
Place apples, sugar, cinnamon, and cloves in a saucepan. Cook on low for 1 – 1 ½ hours, covered, stirring often.
Remove pan from heat and add Almond Extract.
This will keep in an airtight container in the refrigerator for one week.
TIPS
You can pair almond apple butter with cream cheese, such a delicious combination!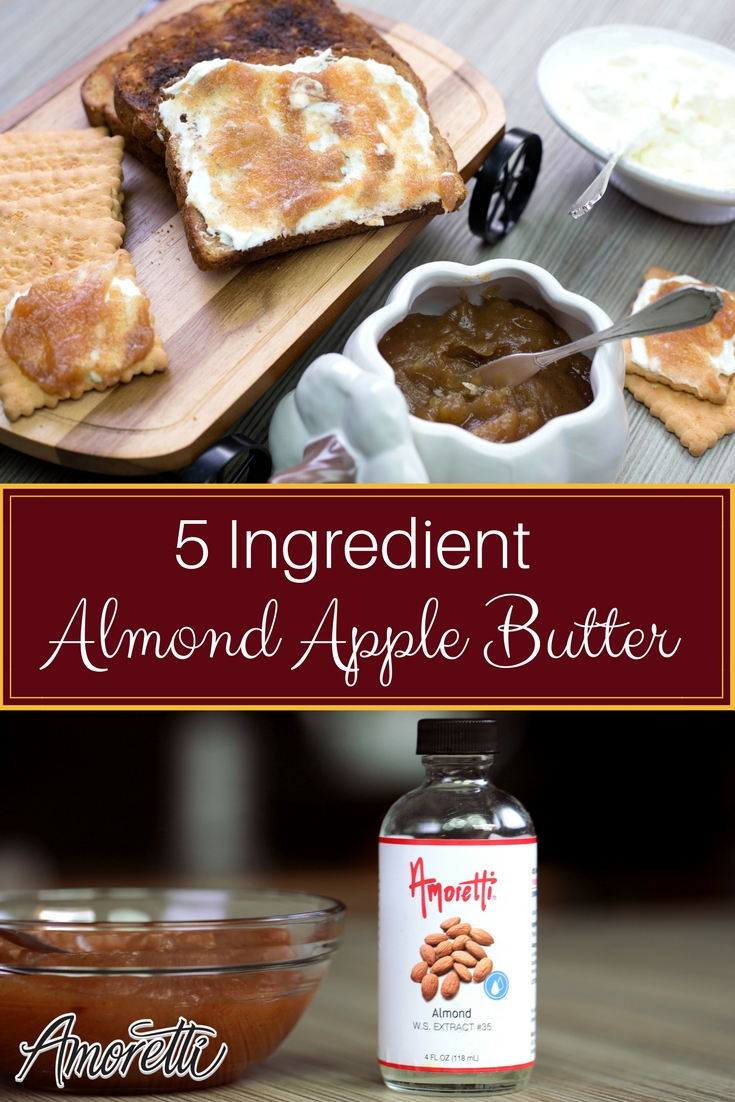 Products used in this recipe