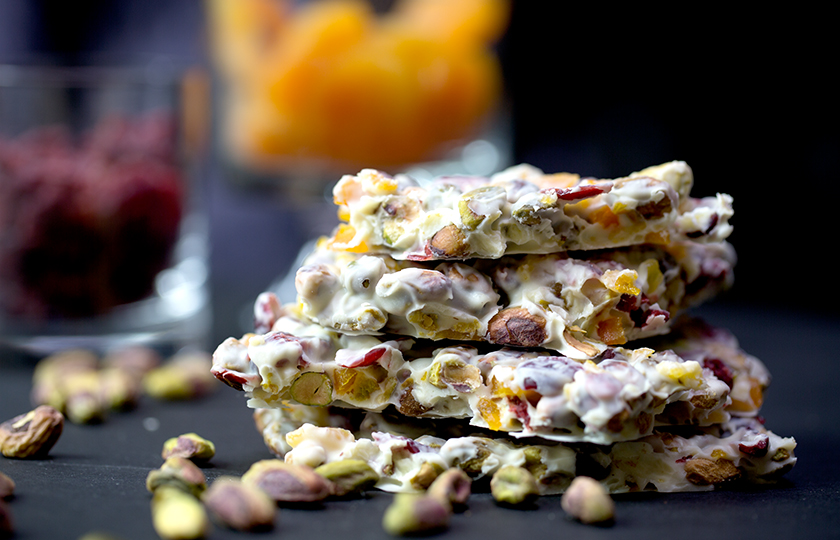 This flavorful white chocolate bark contains a variety of healthful ingredients.
Ingredients
2 cups toasted pistachios
1 cup dried cranberries
½ cup dried apricots, diced
12 oz white chocolate
Directions
Toast the pistachios on a baking sheet in a 350°F oven for 8-10 minutes, just as they become fragrant.
Transfer to a bowl, and cool to room temperature.
Once cool, add the diced apricots and dried cranberries, and mix.
Melt the white chocolate over a double boiler, slowly, stirring. Once melted, add the Orange Zest Oil Extract.
Temper the white chocolate and immediately pour over pistachio and fruit mixture.
Mix thoroughly and pour onto a sheet pan, spreading evenly into a thin layer.
Place in refrigerator, or very cool place, for an hour to let chocolate set.
Once set, break into pieces, and enjoy!
Save
Save
Save
Save
Save
Save
Save
Save
Save
Save
Save
Save
Products used in this recipe