Fresh tuna poke served in a savory waffle cone! What could be more fun for April Fool's Day? Makes about 1 cup poke.
Ingredients
GINGER SOY MARINADE
⅓ cup soy sauce
juice of 2 limes
1 large clove garlic, grated
TUNA POKE
½ cup diced ahi or yellowtail tuna
2 tbsp thinly sliced cucumber
2 tbsp edamame
1½ tsp sriracha
½ green onion, green part only, thinly sliced
½ tsp finely diced Preserved Lemon rind
2 tbsp arugula
2 tbsp Ginger Soy Marinade
generous sprinkle furikake (see TIPS)
Directions
GINGER SOY MARINADE
Whisk all ingredients together.
TUNA POKE
Place all ingredients in a bowl and toss well.
Season with salt to taste.
Delicious on its own or serve with pita chips or wonton crisps.
TIPS:
While our Ginger Soy Marinade was primarily developed as a marinade for fish and certain vegetables, it is a great base for our Tuna Poke and makes an awesome salad dressing as well.
Furikake is a mixture of pulverized seaweed and whole sesame seeds. If you are unable to find it in the international section of your grocery store, sesame seeds will do the trick.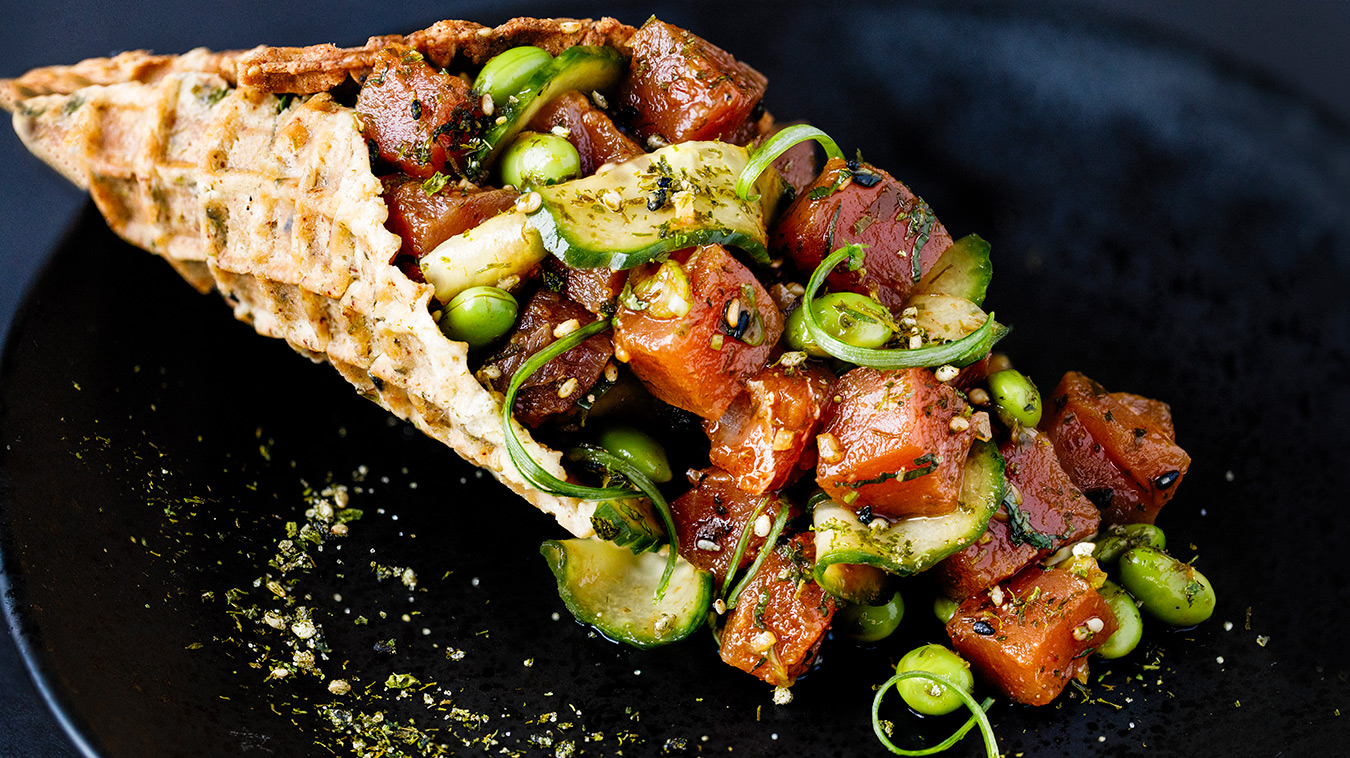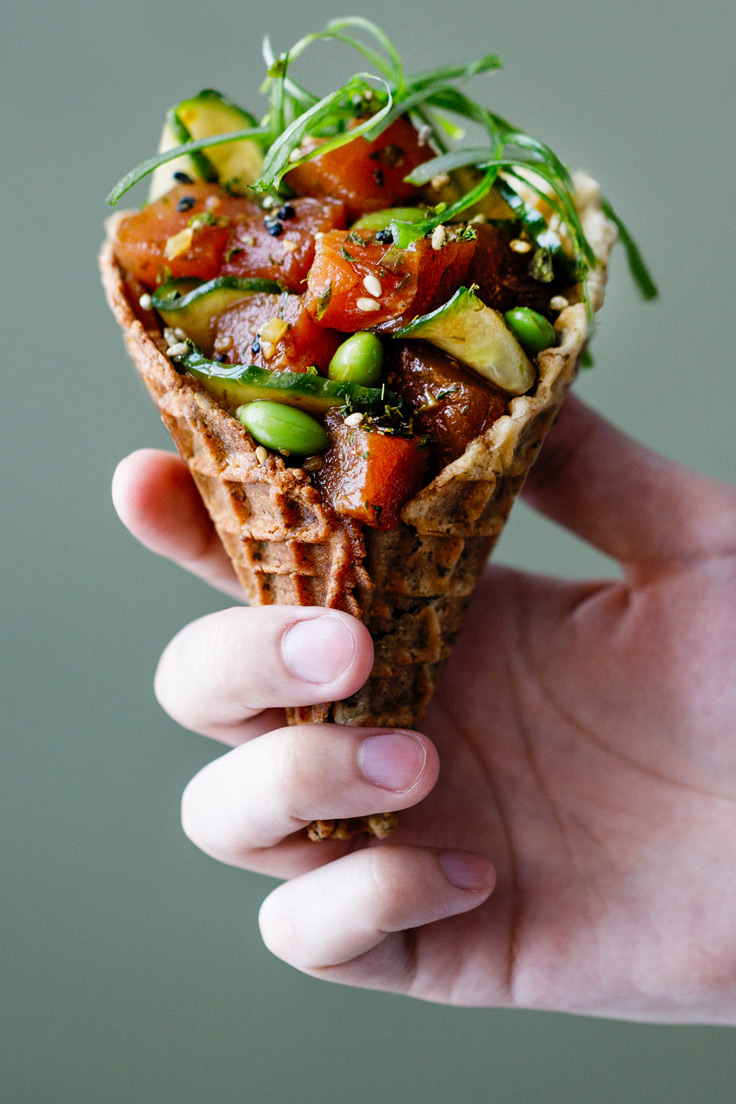 Products used in this recipe