Ingredients
HIBISCUS TEA
1 cup water
2 tbsp dried hibiscus flowers
2 tsp honey
TROPICAL HIBISCUS RUM TEA
Directions
HIBISCUS TEA
Bring water to a boil in a small pot.
Remove from the heat, add the hibiscus flowers and honey. Cover and let steep for 10 minutes.
Strain into a small pitcher and discard the hibiscus flowers. Let cool.
TROPICAL HIBISCUS RUM TEA
In a cocktail shaker, muddle the lime and mint leaves.
Add ice, Passion Fruit and Mango Craft Purees, coconut water, and rum to the shaker. Shake well to chill.
Fill a glass partway with fresh ice and add contents of shaker.
Add sparkling water to fill ¾ of remaining space.
Top with hibiscus tea.
TIPS:
Find dried hibiscus flowers on Amazon or at your local grocery store.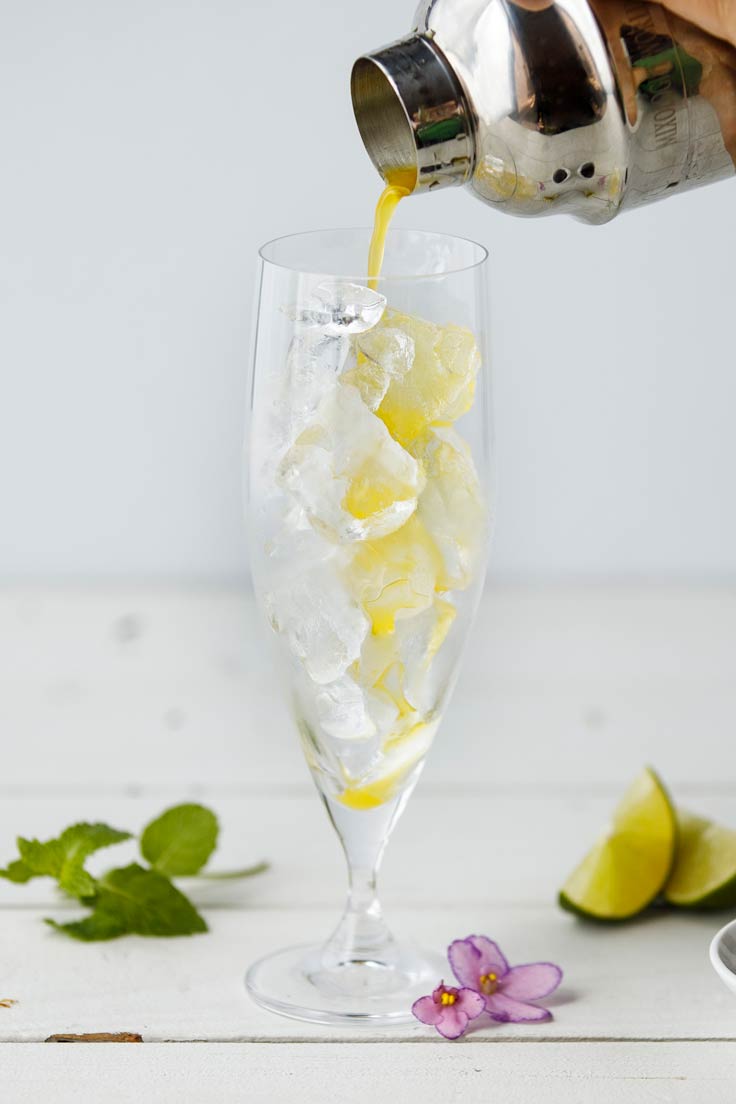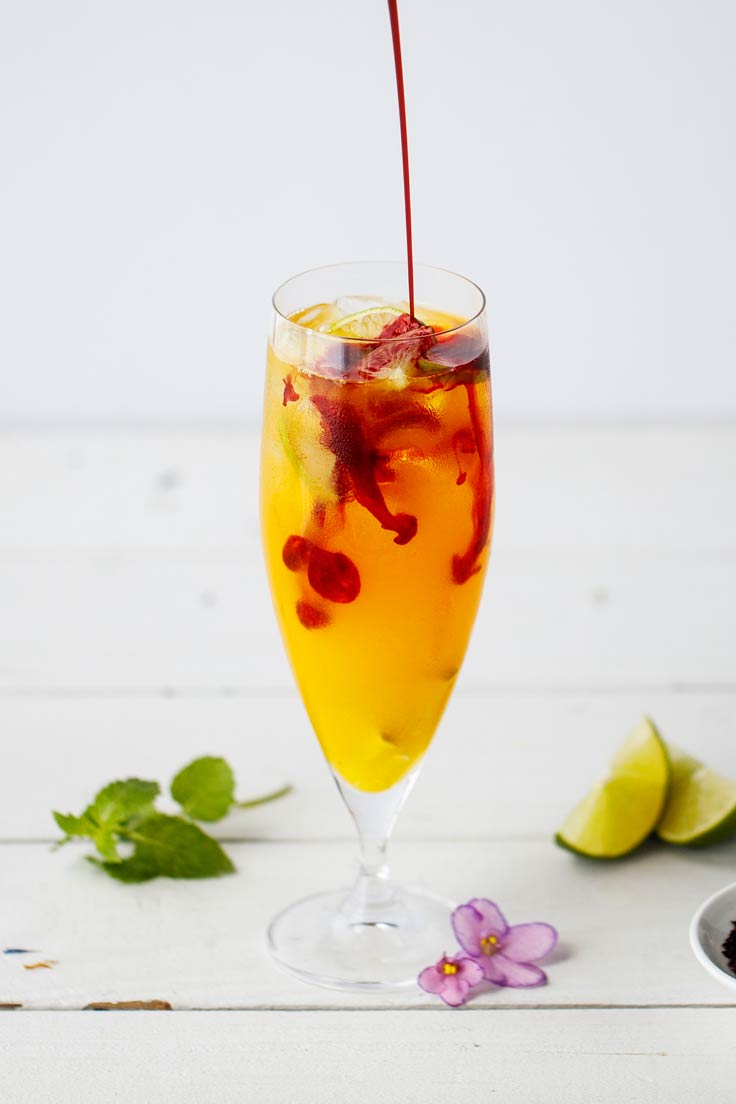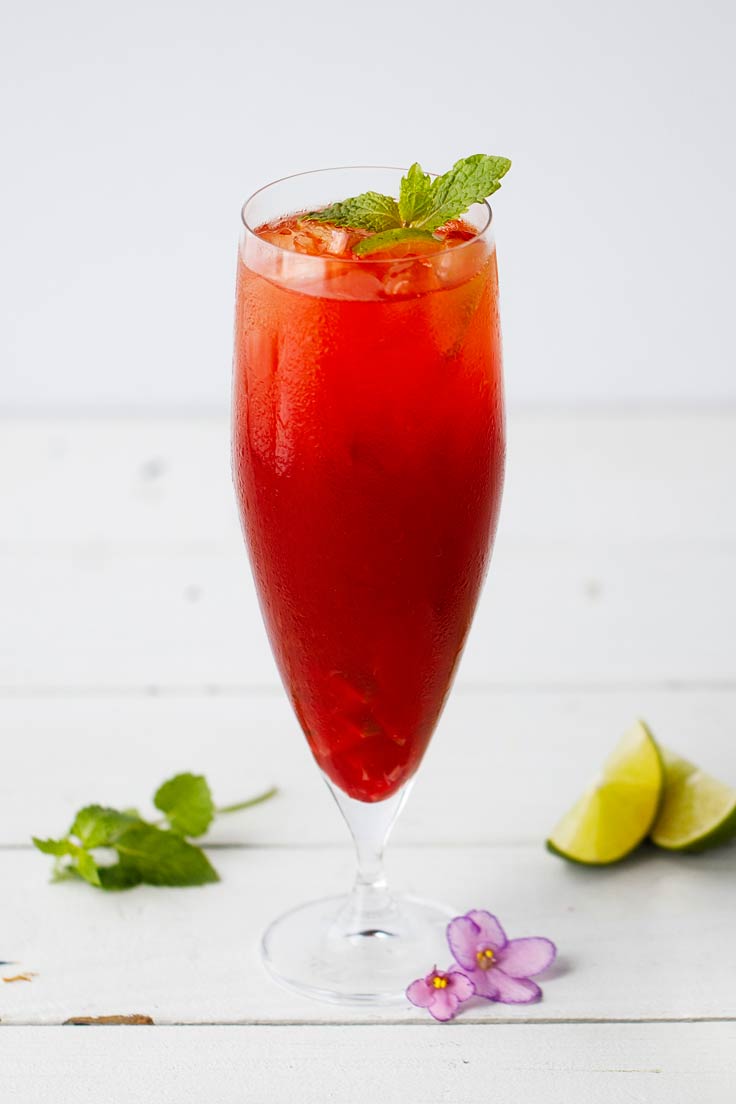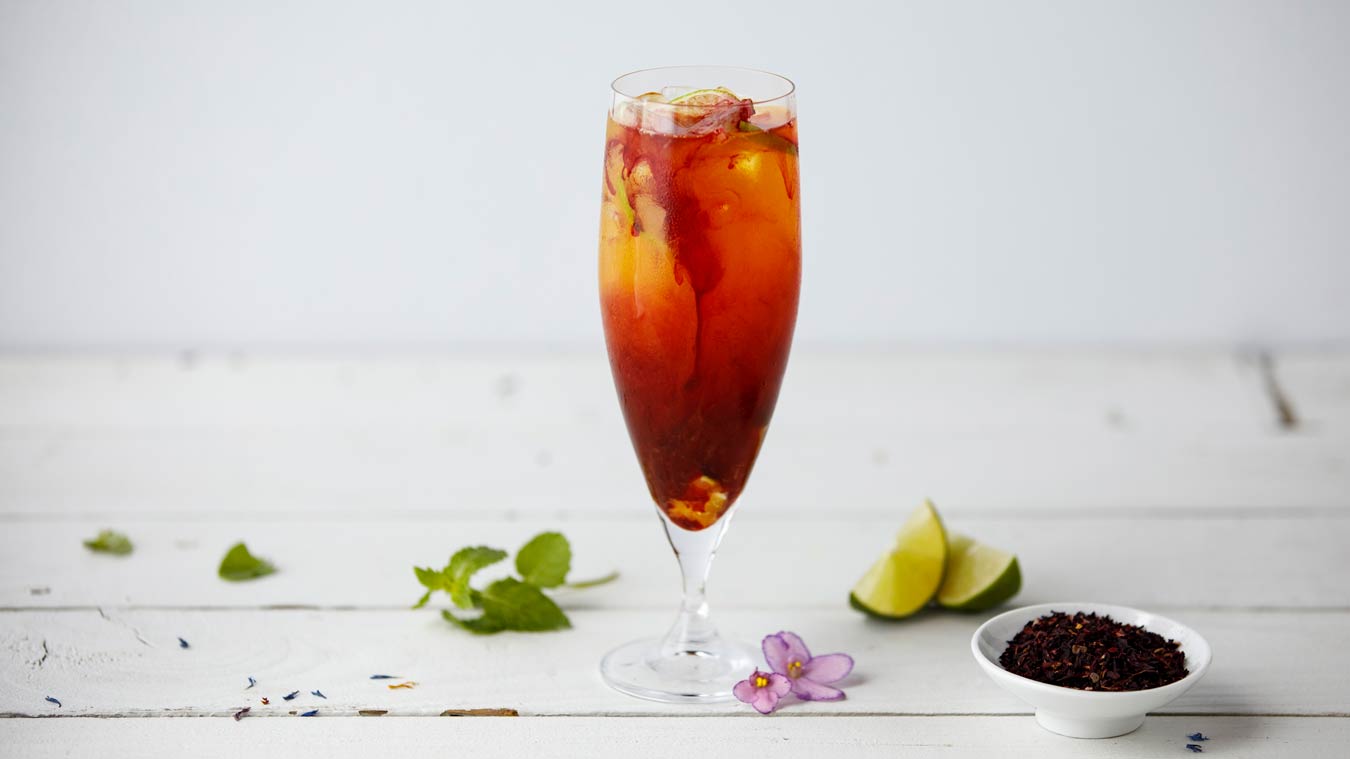 Products used in this recipe