Cinco de Mayo calls for an extra special margarita! Our blended mango pineapple margarita certainly fits that bill, with room to spare. Gather all your closest friends to help you finish off this behemoth!
Ingredients
4 fl oz coconut water
6 fl oz tequila plata
1 fl oz mezcal
4 limes, juiced
4 pumps Amoretti® Coconut Craft Puree
3 cups frozen pineapple
2 cups frozen mango
1 cup ice
Directions
Add all ingredients to a blender in the order listed and blend until smooth.
Pour into the largest margarita glass you can find.
Share with your friends! ...or not.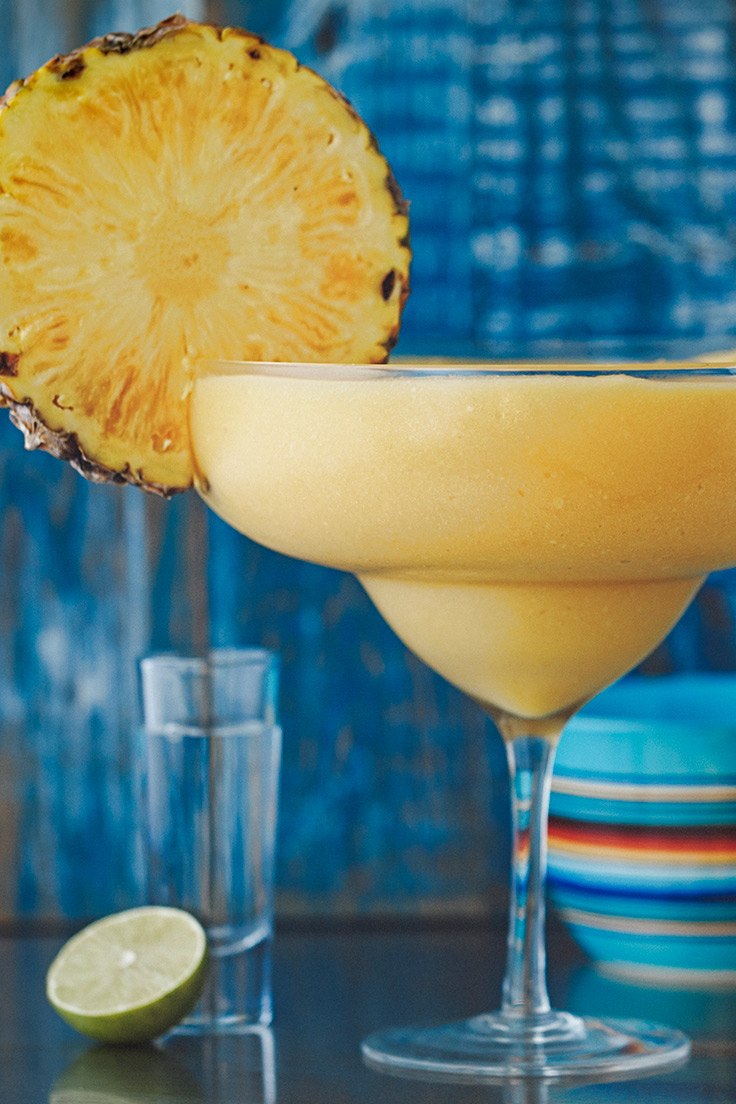 Products used in this recipe