Ingredients
3 fl oz bourbon whiskey
juice of ½ lemon
1 egg white (see TIPS)
1 cup ice
culinary rose petals, optional garnish
fresh rhubarb, optional garnish
Directions
Place the whiskey, lemon juice, Wild Strawberry Rhubarb Craft Puree, Blue Agave Nectar, and egg white into a shaker. Make sure to drop the egg white in last and shake immediately as the lemon juice will cook the whites if not emulsified quickly!
Shake for about 30 seconds with no ice. Fun fact, this is called a dry shake.
Add ice and shake vigorously for at least one minute.
Strain into a fresh glass and enjoy!
TIPS:
Do not fear the egg white! Just about every egg on grocery shelves these days are pasteurized (it should say on the carton). Though if your immune system is compromised or it just really freaks you out, the cocktail will still be delicious without.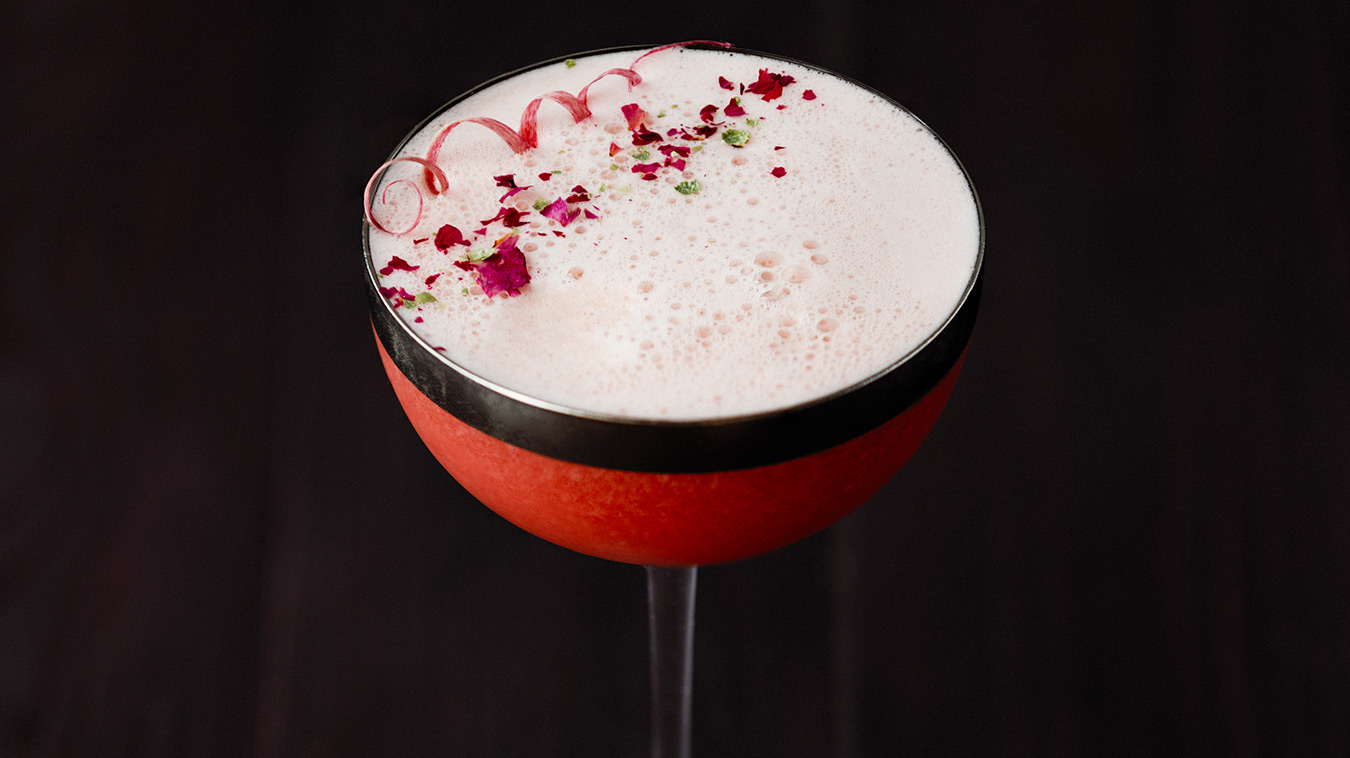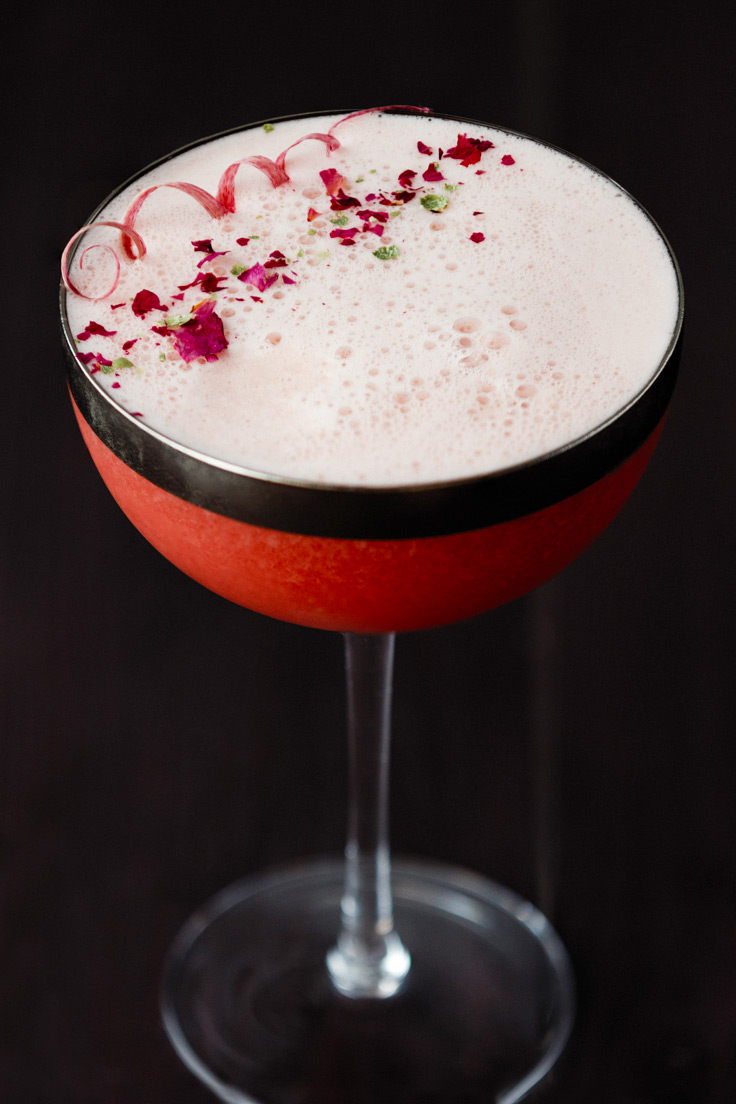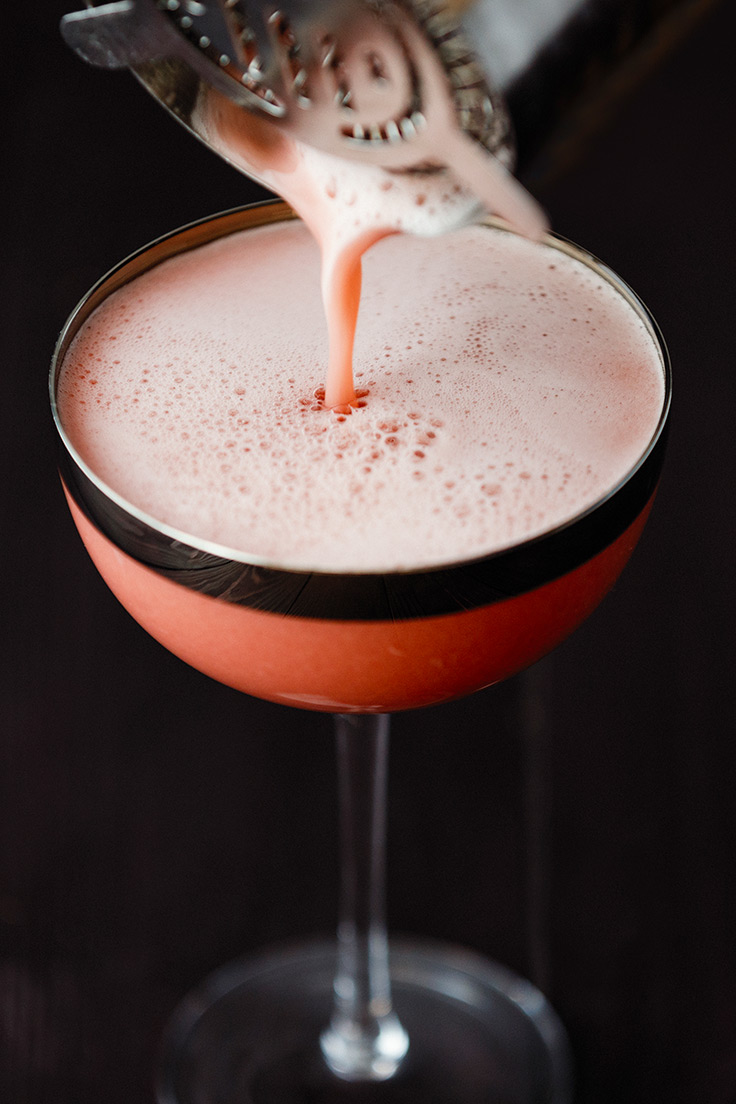 Products used in this recipe