These cheery cookies will brighten any lunchbox, especially necessary in these first few weeks of the new school year! Toasty malt flavor from our Malted Milk Extract adds depth to a classic sugar cookie and a splash of our Strawberry Extract brings back warm summer memories while just a few drops of Natural Ruby Red Food Color gives our creamy frosting a pale pink hue that hints at its strawberry flavor. Makes enough for a week of lunchtime treats for the whole family, school-aged or not!
Ingredients
MALTED MILK COOKIES
1½ cups flour
1½ tsp baking powder
½ tsp baking soda
½ tsp cream of tartar
¼ tsp salt
½ cup (1 stick) butter, room temperature
¾ cup sugar
1 egg, room temperature
STRAWBERRY FROSTING
1 cup (2 sticks) butter, room temperature
4 cups (1 lb) powdered sugar
¼ cup heavy cream
rainbow sprinkles
SPECIAL EQUIPMENT
stand mixer or hand mixer
piping bag fitted with a star tip
Directions
MALTED MILK COOKIES
Whisk flour, baking powder, baking soda, salt, and cream of tartar together in a bowl. Set aside.
Using a hand mixer or a stand mixer, cream the butter and sugar together until fluffy.
Add the egg and mix until fully combined. Add Madagascar Bourbon Vanilla and Malted Milk Extract.
Stir in flour mixture until just combined.
Chill the dough for two hours.
Meanwhile, preheat the oven to 350℉.
Scoop chilled dough into tablespoon-sized balls and place on a parchment-lined cookie sheet.
Bake for 10-12 minutes or until edges are golden brown.
Let cool completely before frosting.
STRAWBERRY FROSTING
In the bowl of a stand mixer, cream together butter, powdered sugar, heavy cream, Strawberry Extract, Madagascar Bourbon Vanilla, and Natural Ruby Red Food Color.
Increase speed to high and beat for 2 minutes.
Taste and add more Strawberry Extract or Natural Ruby Red Food Color to suit your preference.
Place the icing in a piping bag fitted with a star tip.
Frost the cooled cookies using a swirling motion and top with rainbow sprinkles.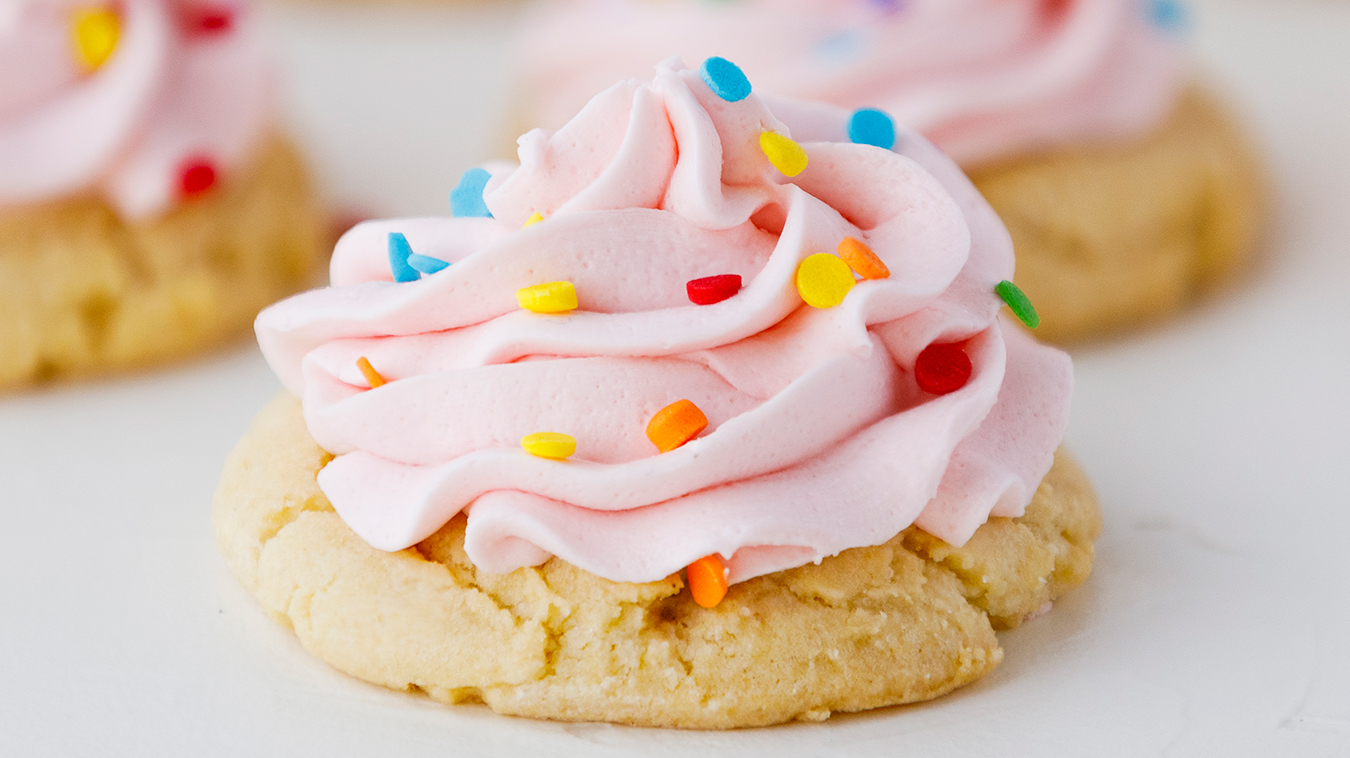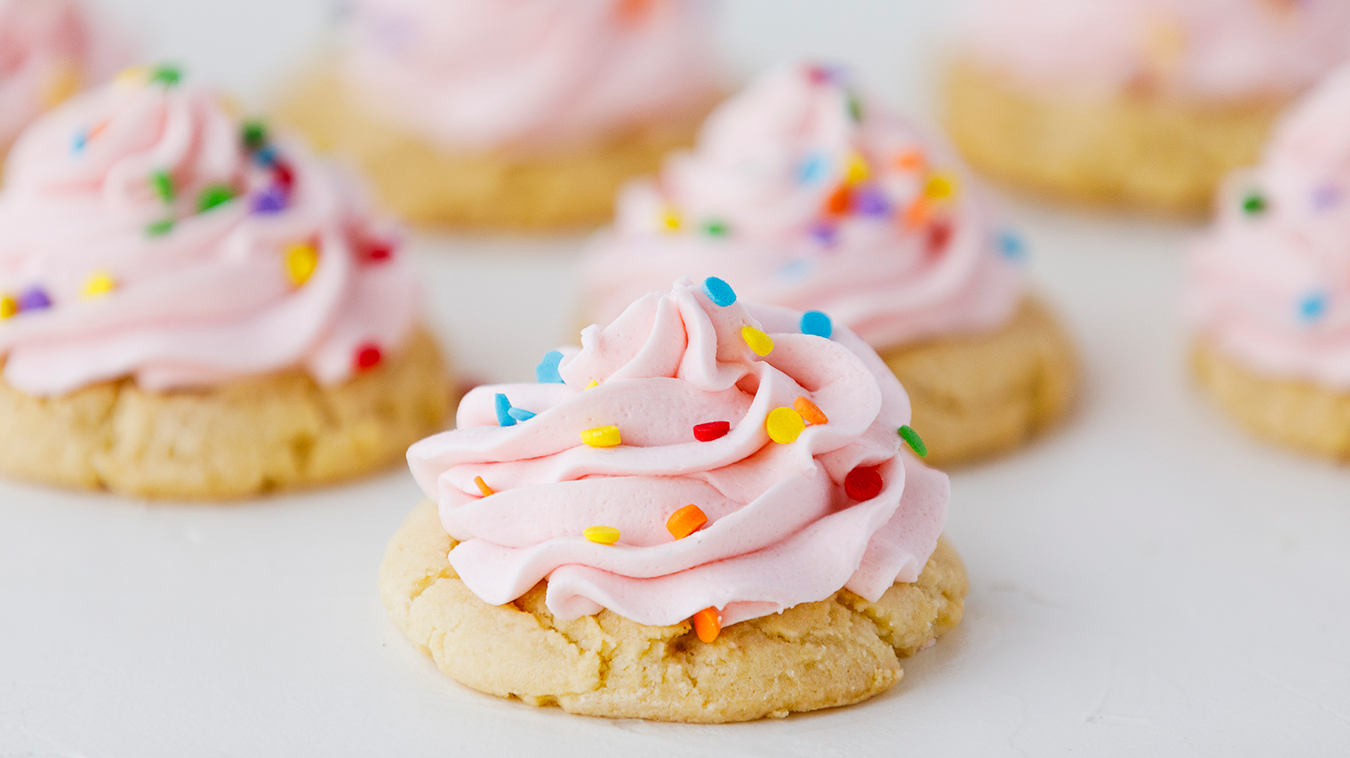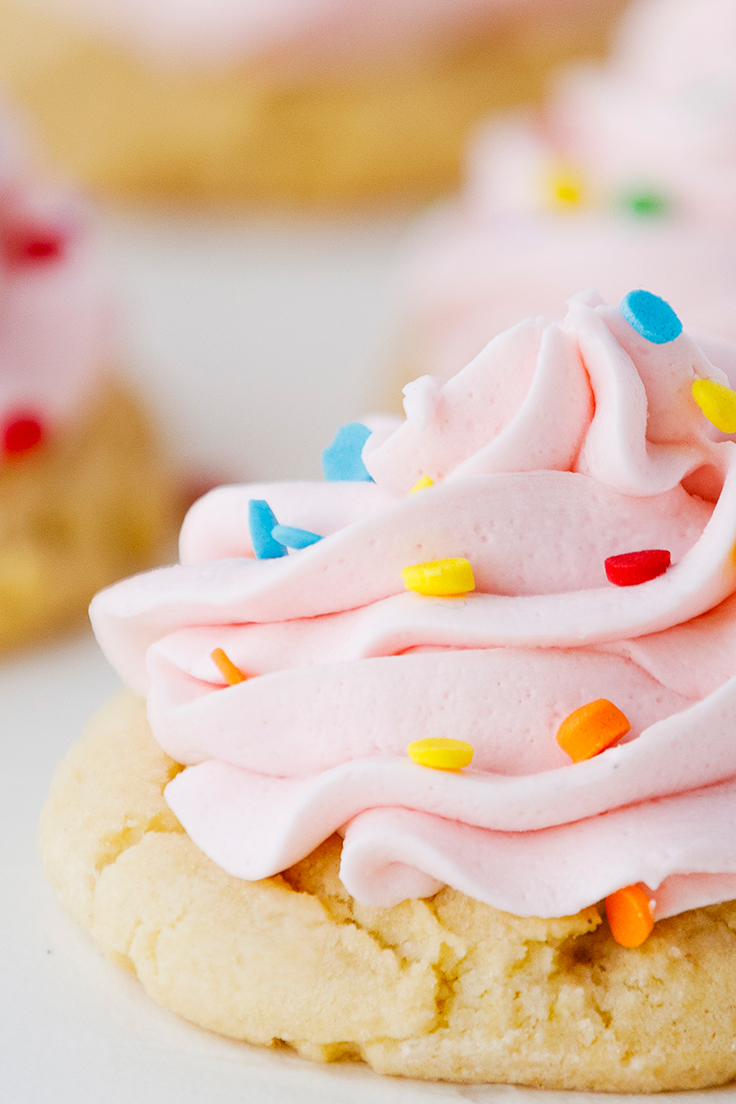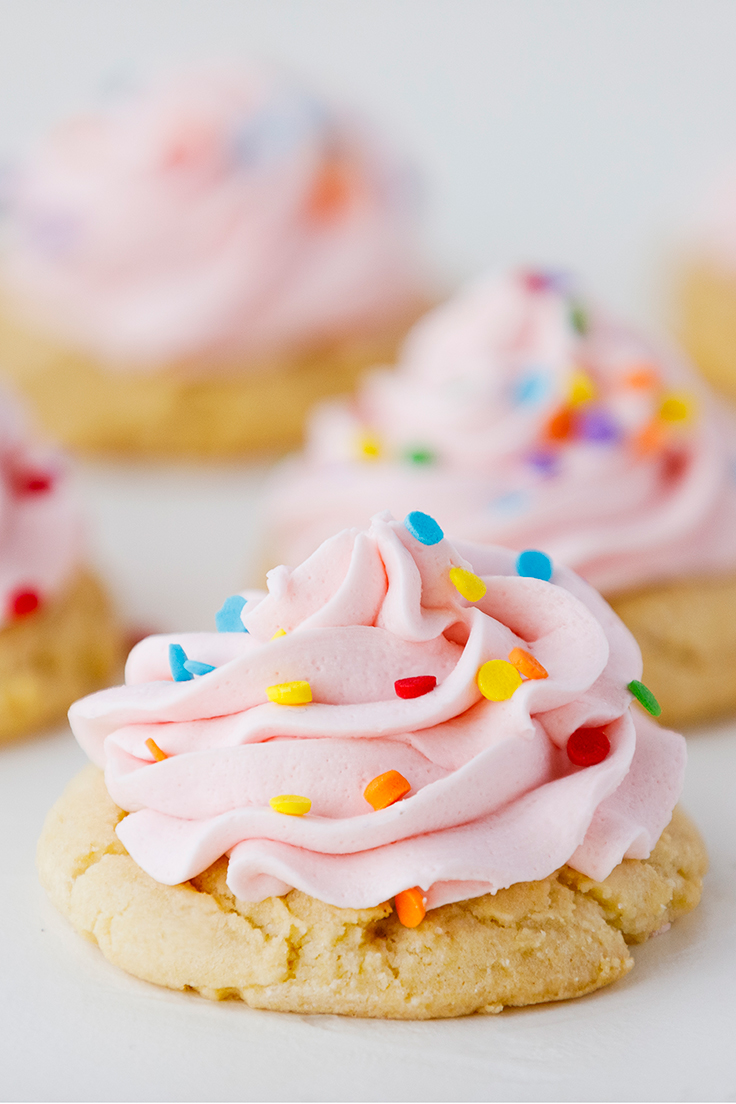 Products used in this recipe