These fun colored meringues are great for a baby shower, brunch, tea or even just to brighten a Monday. If you want to substitute another flavor for the Natural Rose Extract it can be done, but avoid using an oil soluble extract, as it will keep the meringue from whipping properly.
Ingredients
⅓ cup egg whites (from about 2-3 eggs)
pinch cream of tartar
¾ cup sugar
assorted food colors
assorted sprinkles, to decorate
SPECIAL EQUIPMENT
lollipop sticks
parchment-lined sheet pan
large pastry bag fitted with an open star tip
Directions
Preheat the oven to 200℉.
Whip the egg whites and cream of tartar on medium speed until they form a stiff peak.
Slowly rain in the sugar and continue to whip for 5 minutes.
Add Natural Rose Oil Extract and continue to whip for another couple of minutes.
Check the consistency of the meringue by rubbing a small amount between your fingers. If it is gritty, whip it for another 3-5 minutes.
Meanwhile, lay out lollipop sticks onto a parchment-lined sheet pan.
Paint desired colors inside a pastry bag fitted with an open star tip.
Fill the pastry bag with meringue.
Pipe a rosette over the top of each stick and dust with sprinkles.
Bake for 35 minutes or until the meringues lift easily off the parchment paper.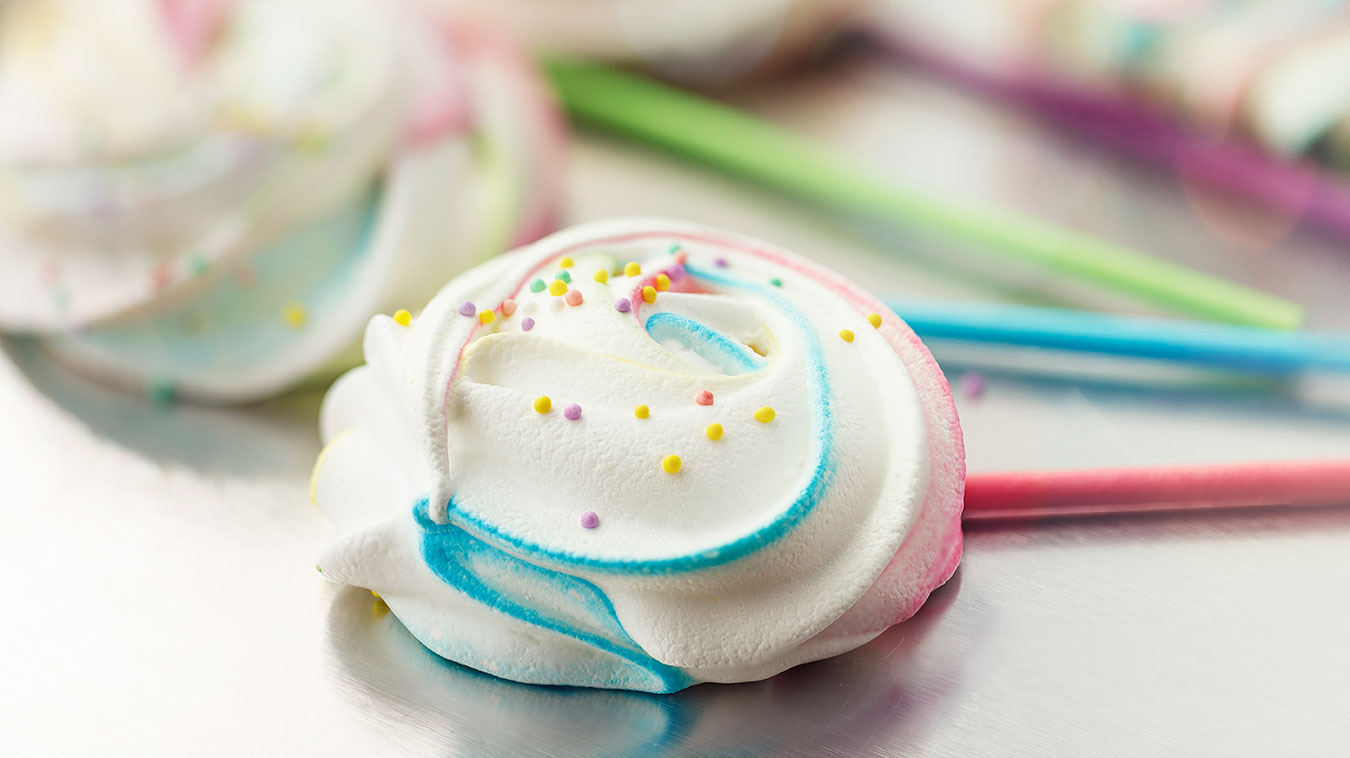 Products used in this recipe