Sipping this drink, we can almost imagine we're sitting out on an Italian terrace overlooking the rolling hills with the scent of rosemary wafting through the warm air... All vacation dreaming aside, our Rosemary Extract adds summer flavor to a refreshing whiskey sour. Makes 1 cocktail.
Directions
Pour bourbon whiskey, Lemon Craft Puree, Rosemary Extract, and Blue Agave Nectar into a cocktail shaker.
Fill shaker with ice and shake well to chill.
Strain cocktail into an ice filled rocks glass and garnish with rosemary sprigs and sliced lemon.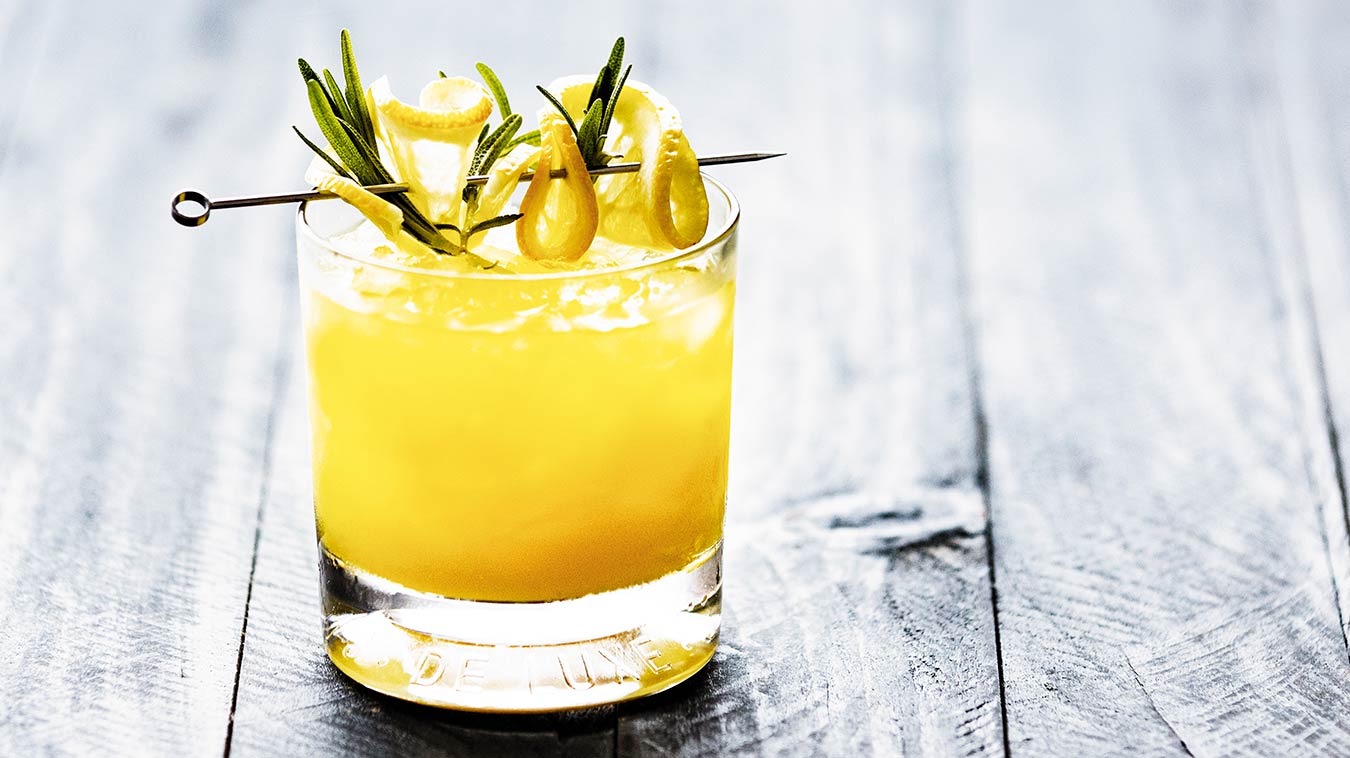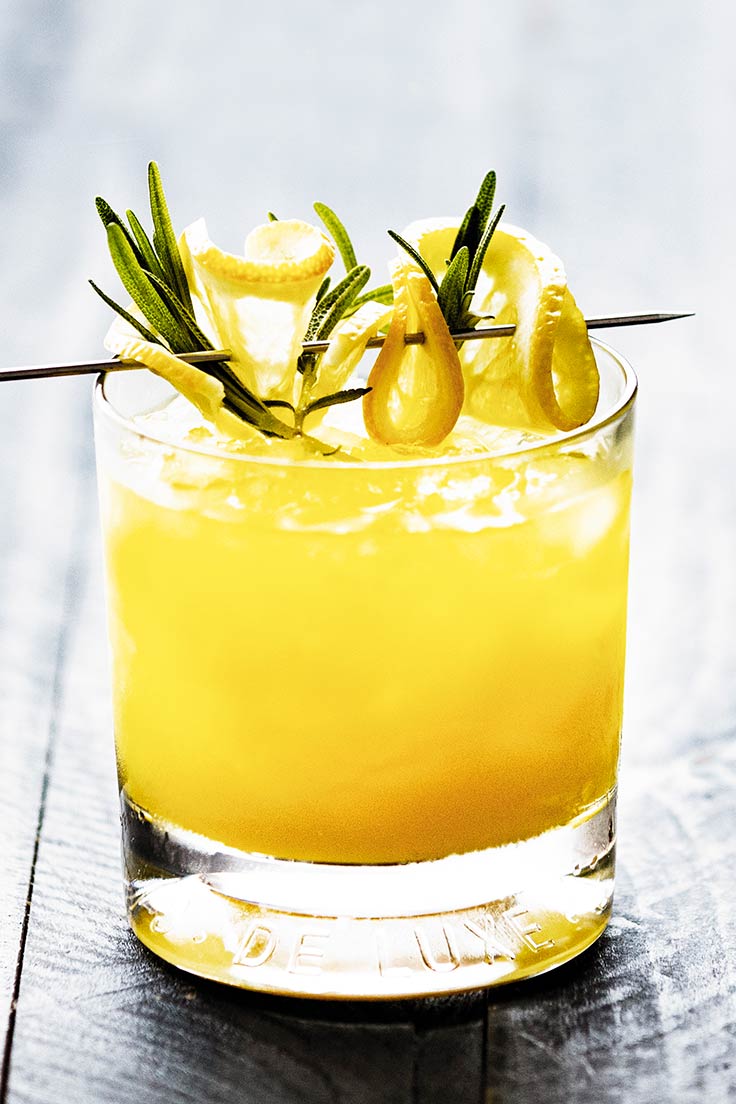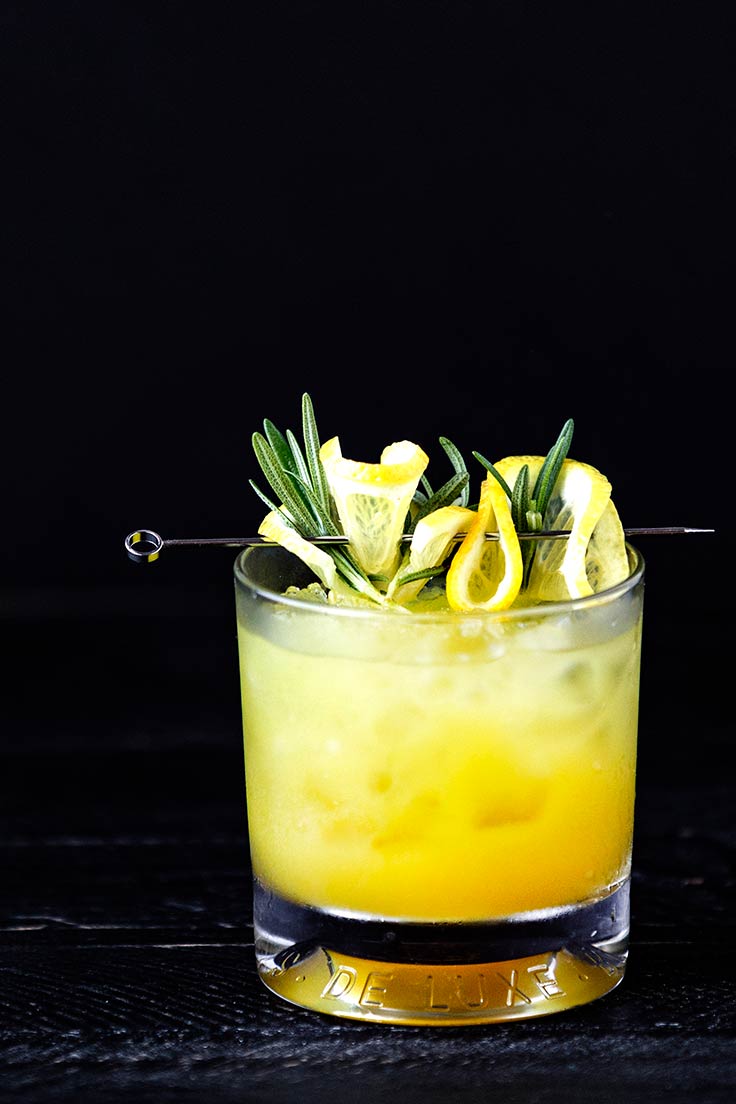 Products used in this recipe