We'd be willing to bet Sven isn't interested in building a snowman, but what reindeer could resist this snackable mix of cereal and pretzels? Peanut White Chocolate Spread is the sweet, delicious glue that holds together our chilly take on puppy chow. Or do you call it muddy buddies? Makes enough for 1 above average reindeer.
Ingredients
1 cup chex corn cereal
1 cup dry roasted peanuts
1 cup cheerios
1 cup pretzel pieces
⅓ + ¼ cup powdered sugar
¼ cup blue & white sprinkles
½ cup blue & white M&M's
Directions
Place the cereals and pretzel pieces in a large bowl.
Melt Peanut White Chocolate Spread in the microwave for 20 seconds and pour over the cereals and pretzel pieces. Mix with a spatula until all the pieces are coated.
Add the powdered sugar into a gallon-size bag and then add the mix to the bag. Shake the bag to coat everything.
Pour out into a bowl and top with the sprinkles and M&M's.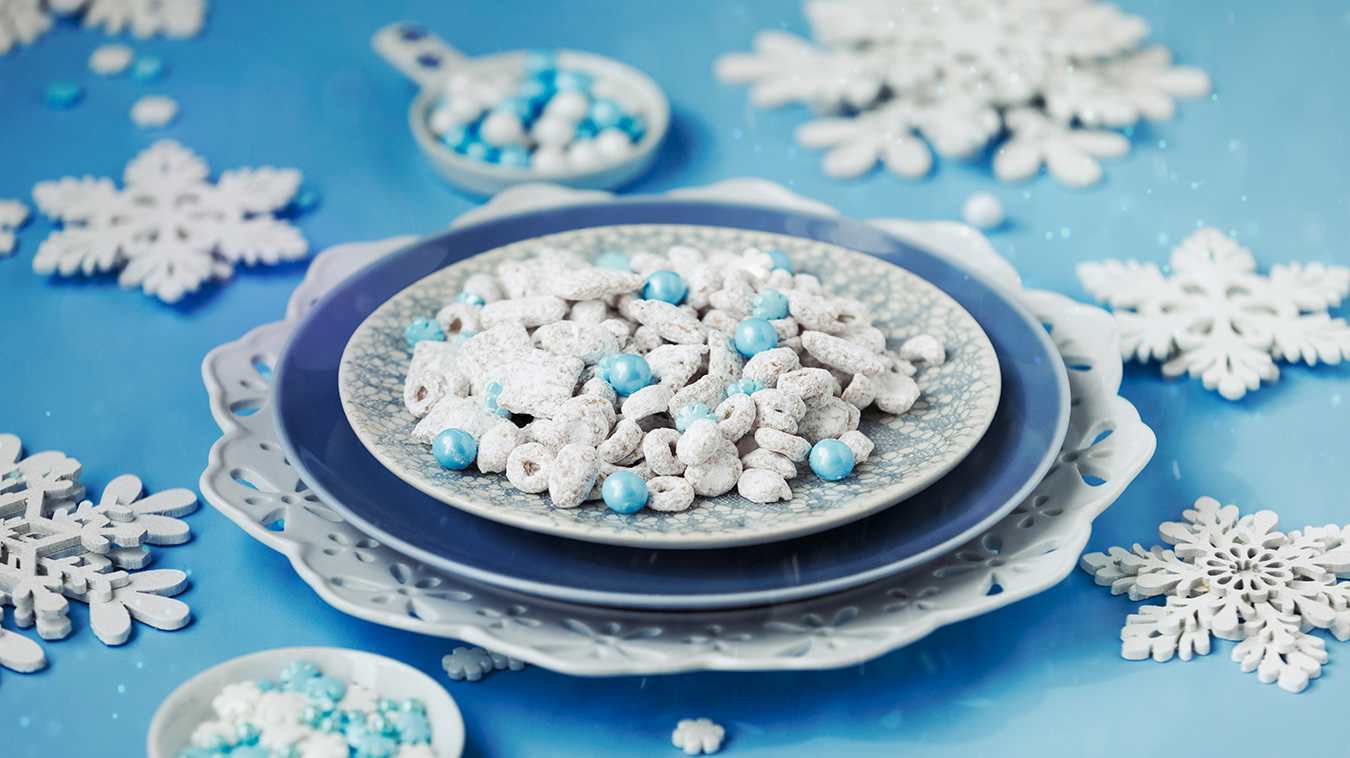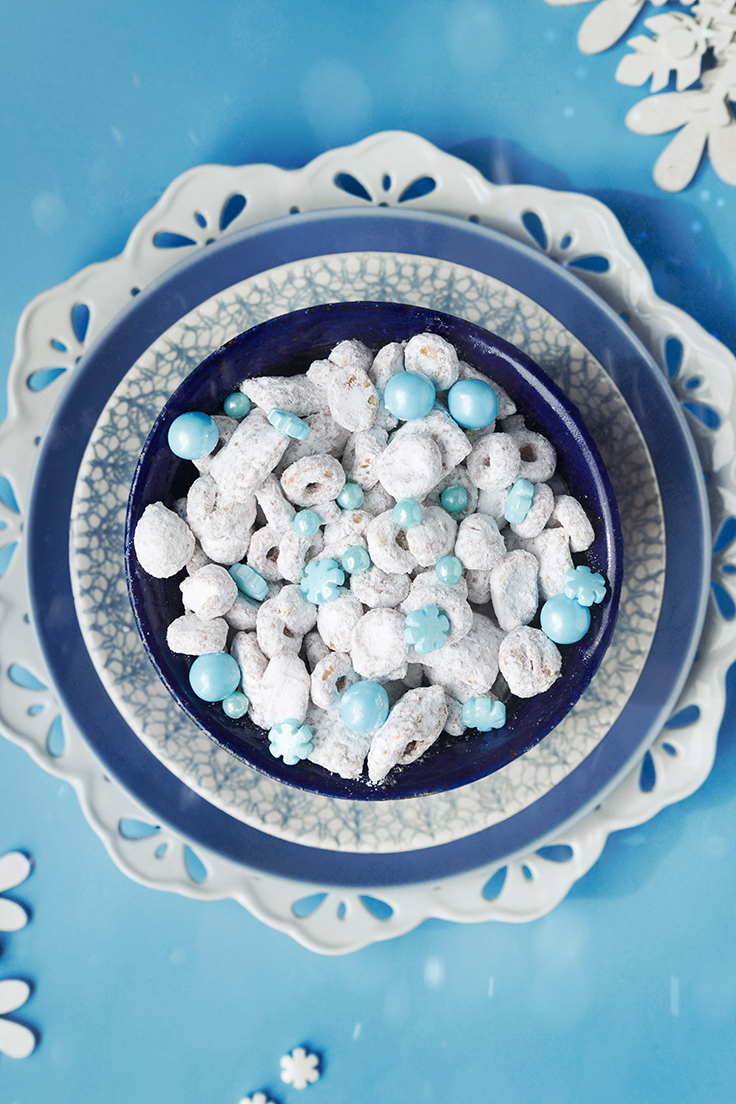 Products used in this recipe