Sweet creamy white chocolate and tart raspberry are a match made in cheesecake heaven! Makes four 4" mini cheesecakes.
Ingredients
GRAHAM CRACKER CRUST
4 tbsp butter, melted
2 tbsp sugar
pinch salt
RASPBERRY WHITE CHOCOLATE CHEESECAKE
3 - 8oz blocks cream cheese, room temperature
½ cup sugar
3 eggs, room temperature
1 egg yolk, room temperature
¼ cup cream
3 tbsp Amoretti® Raspberry Swirl
TOPPING
½ cup sour cream
1 tbsp sugar
whipped cream
SPECIAL EQUIPMENT
4 - 4" springform pans
bain marie
Directions
Preheat the oven to 300℉.
Mix Graham Cracker Crumbs, sugar, melted butter, and pinch of salt together. Press ⅓ cup of the mixture into the bottom of each springform cheesecake pan and set aside.
Blend cream cheese and sugar in a mixer until no lumps remain, scraping the bowl often.
Add the eggs and yolk one at a time, until fully incorporated.
Add Madagascar Bourbon Vanilla and cream. Mix, scraping bowl.
Melt White Chocolate Spread on low in the microwave for just a few seconds and fold it into the batter.
Divide the batter in half.
In one half, mix in Raspberry Swirl.
Layer the two batters on top of each crust in the pans and, using a knife, drag it through to create a marbleized effect.
Wrap each pan in foil tightly and bake on a sheet pan in a water bath for 1-1½ hours. Once that time is up, turn the oven off and crack it open but leave the cheesecake inside. Leave it like this for one hour.
Chill the cheesecake for 5 hours or overnight.
Make the topping by combining the sour cream and sugar.
Spread a small amount of this topping over the top of the cooled cheesecakes and smooth with an offset spatula.
To make a swirl of raspberry on top, place drops of Raspberry Swirl on top of the sour cream mixture and drag a toothpick or knife through the drops.
Chill for an hour.
Release cheesecakes from their pans and top with whipped cream.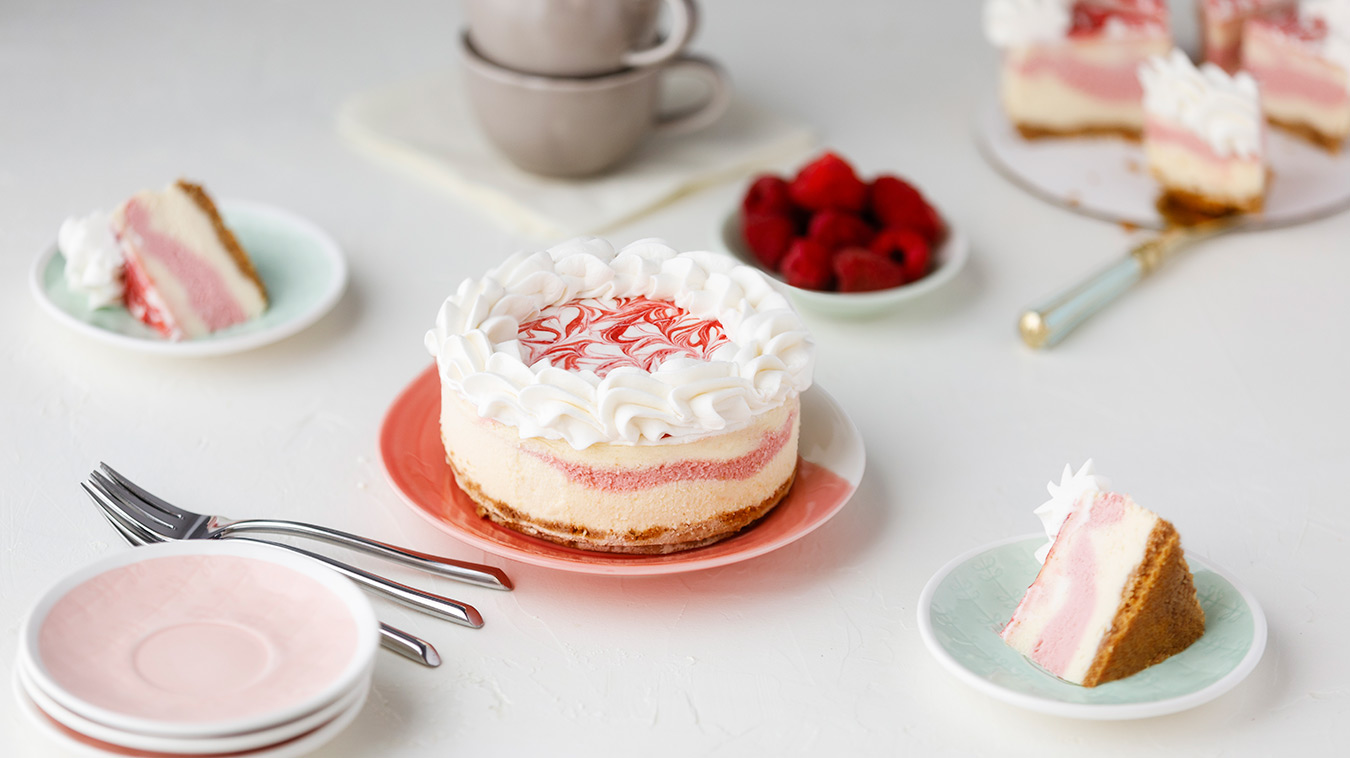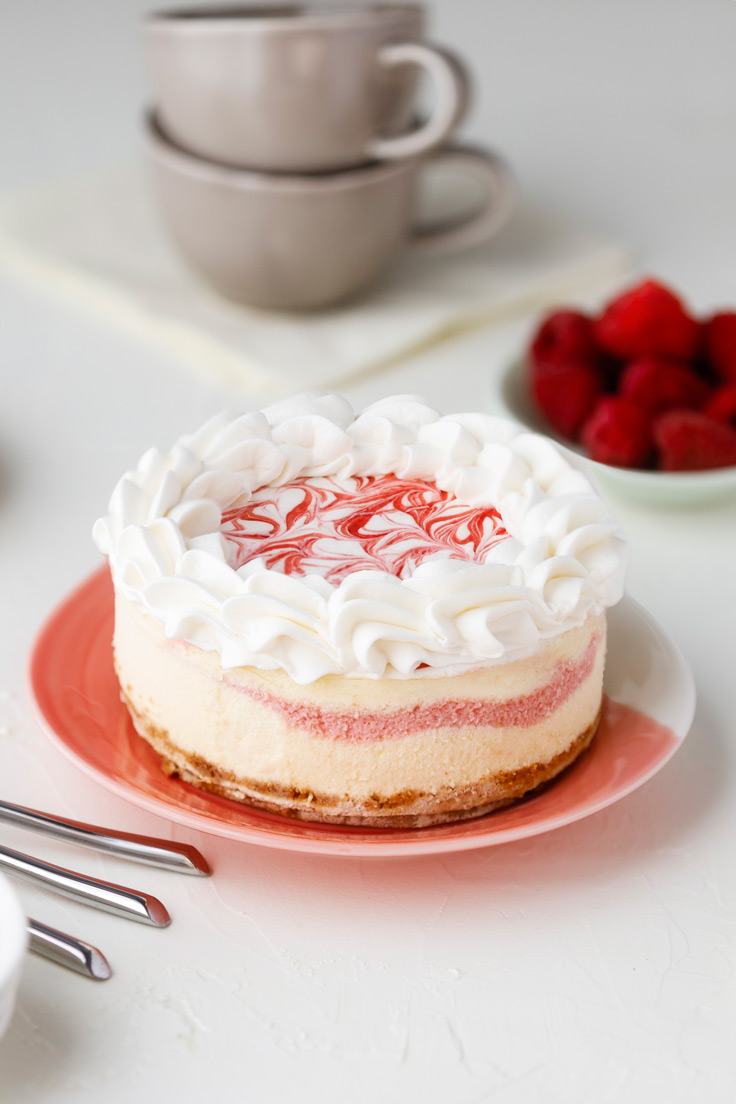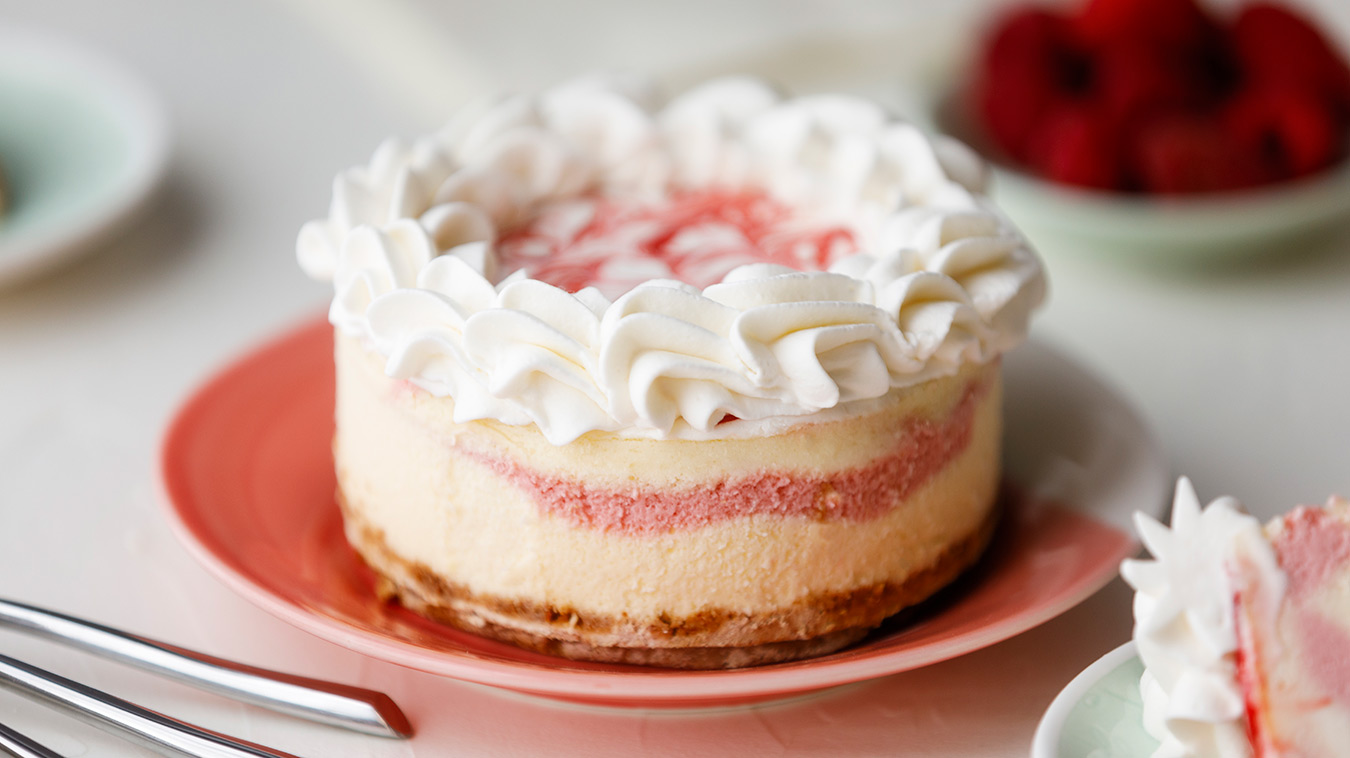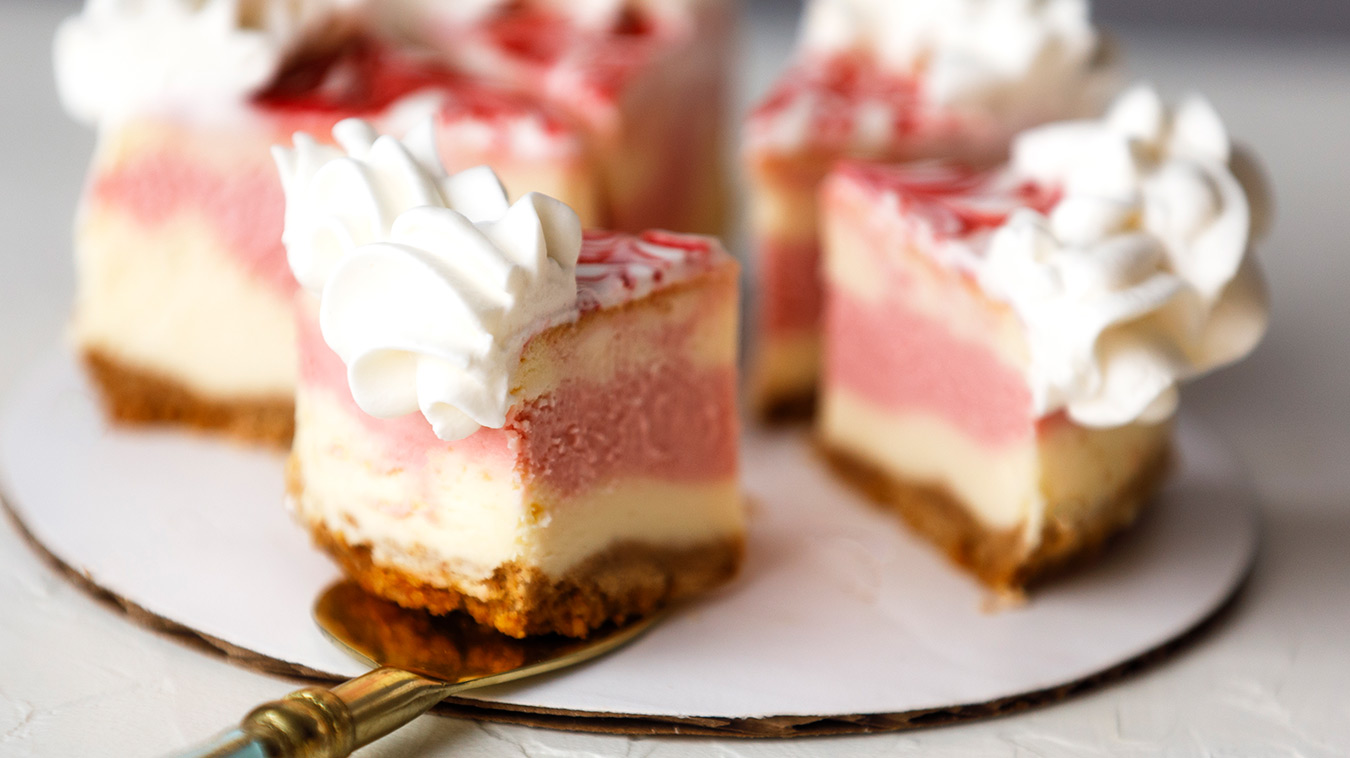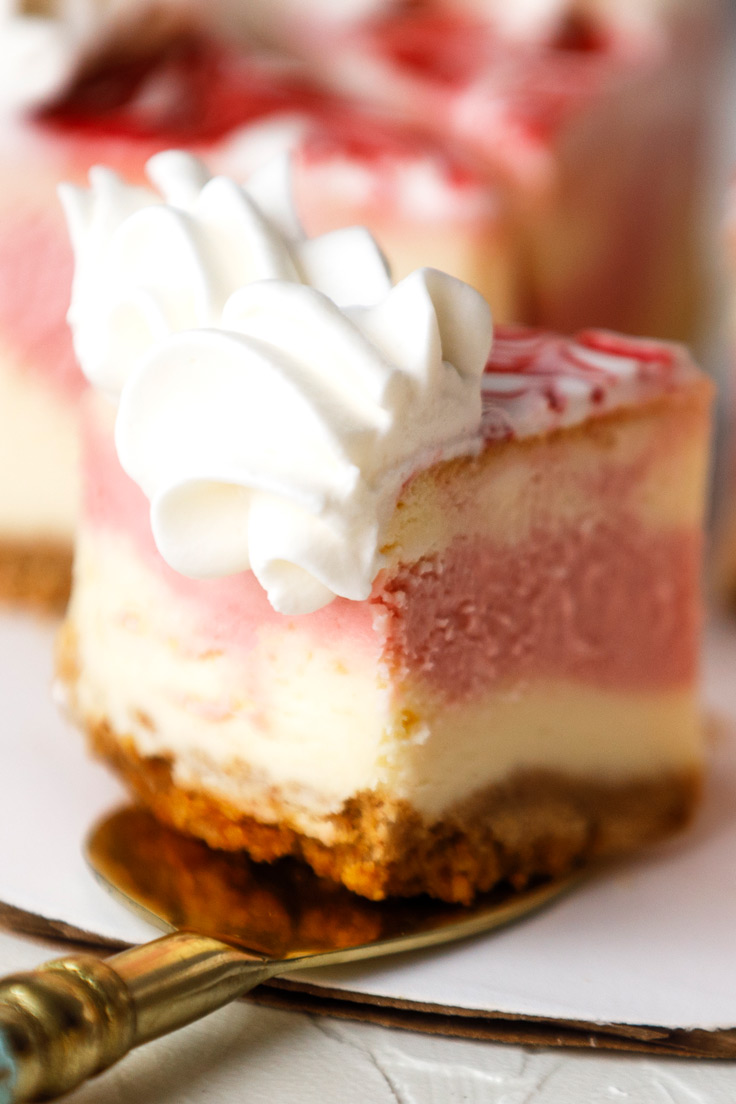 Products used in this recipe