Tangy cream cheese and perfectly pumpkin spiced Cookie Spread means these spooky truffles are a breeze to whip up! Makes about 3 dozen truffles.
Ingredients
SPECIAL EQUIPMENT
melon baller or small scoop
Directions
Combine Pumpkin Spice Cookie Spread and cream cheese. Stir until completely smooth.
Cover and chill for 4 hours or overnight. Alternately, freeze for 30 minutes.
Using a melon baller, scoop out some of the mixture and roll it quickly in the palm of your hand to form a ball. Place the ball onto a parchment-lined sheet pan.
Repeat with remaining mixture.
Freeze the balls overnight.
Melt the white chocolate. Add the vegetable oil and stir to combine.
Dip the frozen balls into the white chocolate.
Place the truffles onto a parchment-lined sheet pan and add eyeballs before the chocolate sets.
TIPS:
The truffles will defrost rapidly so it is best to dip just a few at a time and place the rest back in the freezer.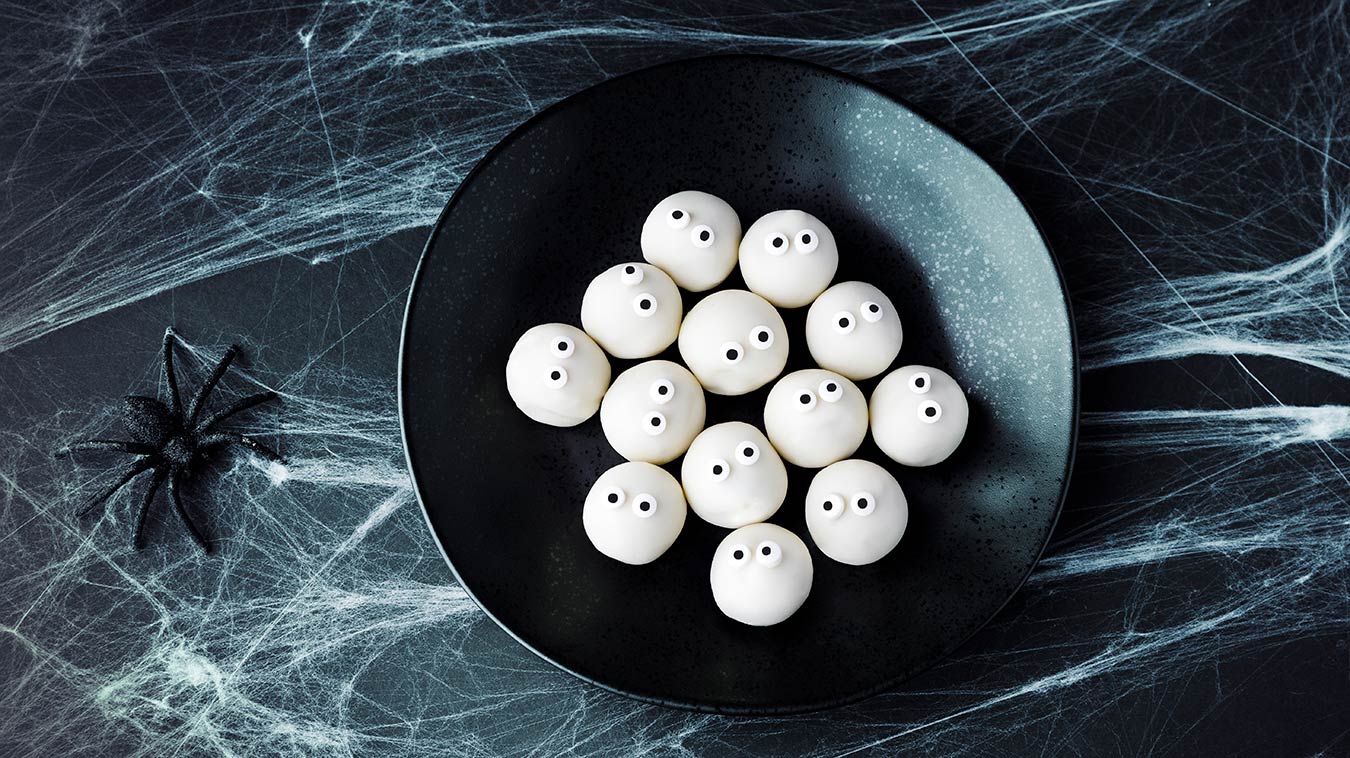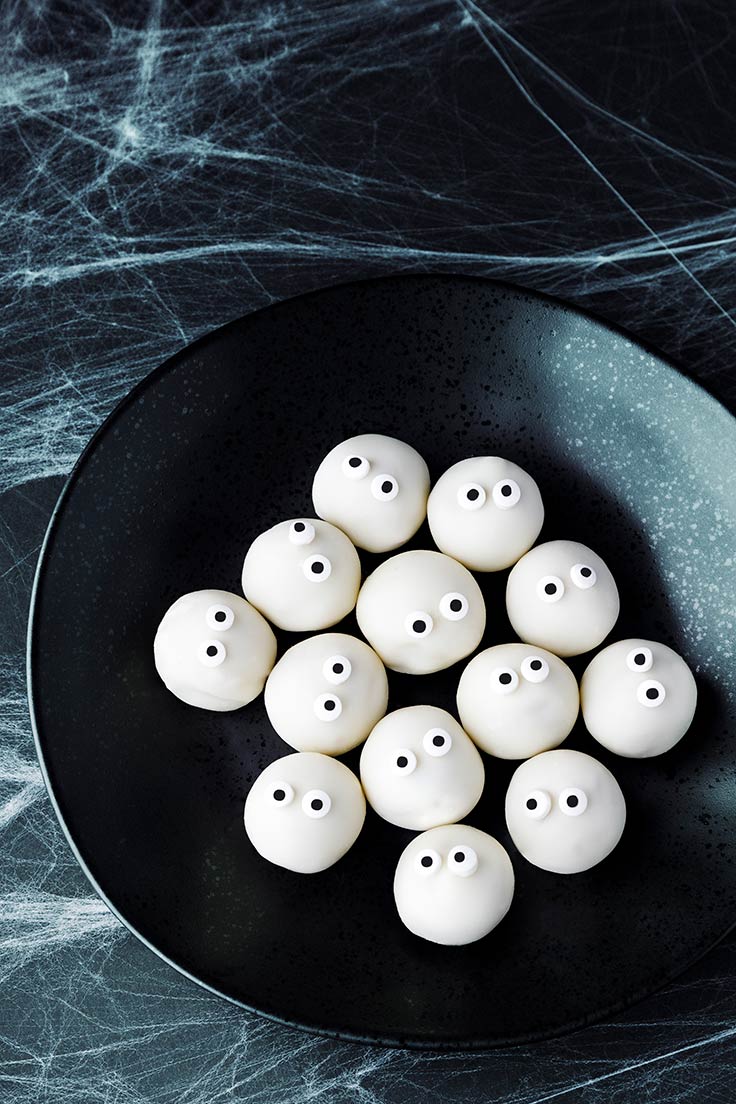 Products used in this recipe