This pumpkin fudge is smooth and delicious without being too sweet or spicy. Great as a dessert or individually wrapped as gifts! Makes about 5 dozen 1" squares.
Ingredients
2 cups sugar
½ cup canned pumpkin purée
⅔ cup evaporated milk
5 tbsp unsalted butter
3 tbsp light corn syrup
1 tsp salt
1½ cups white chocolate chips
1 tbsp Amoretti® Maple Compound
SPECIAL EQUIPMENT
8" x 8" pan
candy thermometer
Directions
Spray an 8" square glass or ceramic dish or silicone mold. Line with parchment and lightly spray the parchment.
Combine sugar, pumpkin purée, evaporated milk, butter, corn syrup, and salt in a saucepan over medium heat.
Cook to 235℉, stirring often to prevent scorching; this could take 20-30 minutes.
Remove from heat and stir in white chocolate, Natural Pumpkin Spice Extract, White Chocolate Spread, and Maple Compound until melted and thoroughly combined.
Pour the mixture into the prepared dish, spreading in an even layer.
Let set for 4 hours.
It can be cut or wrapped and chilled once it has set.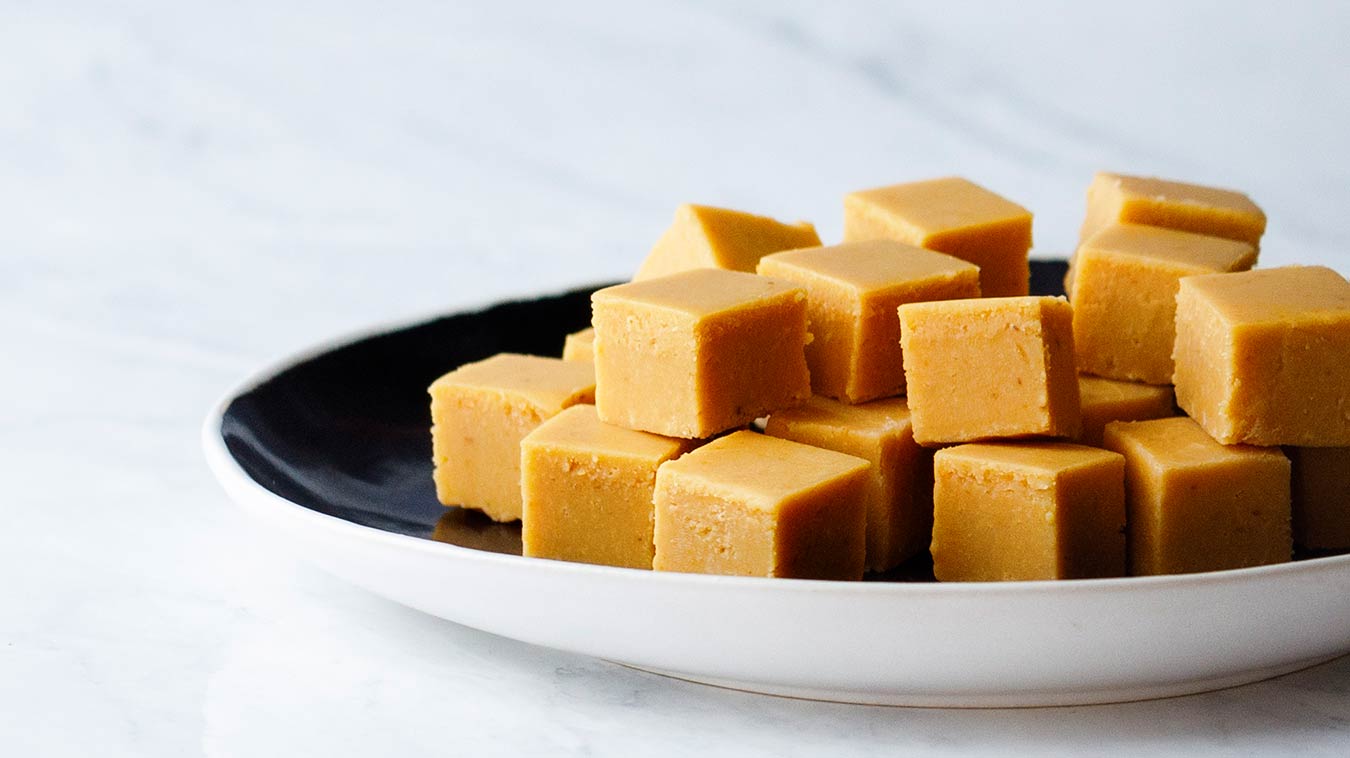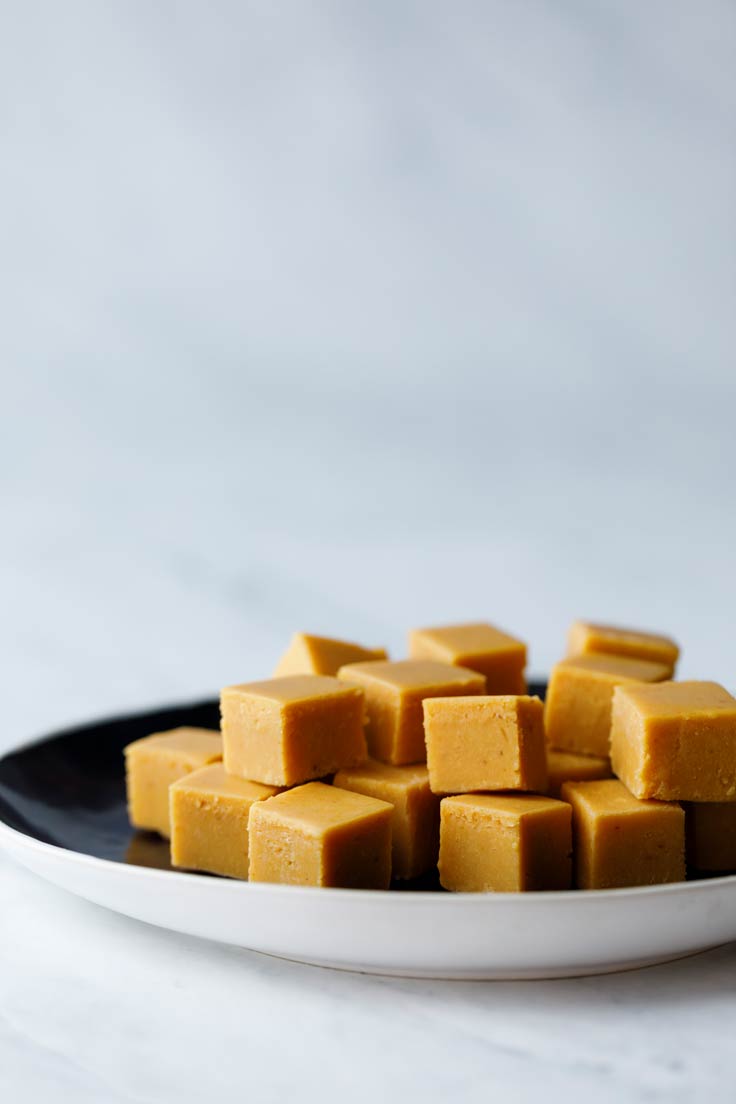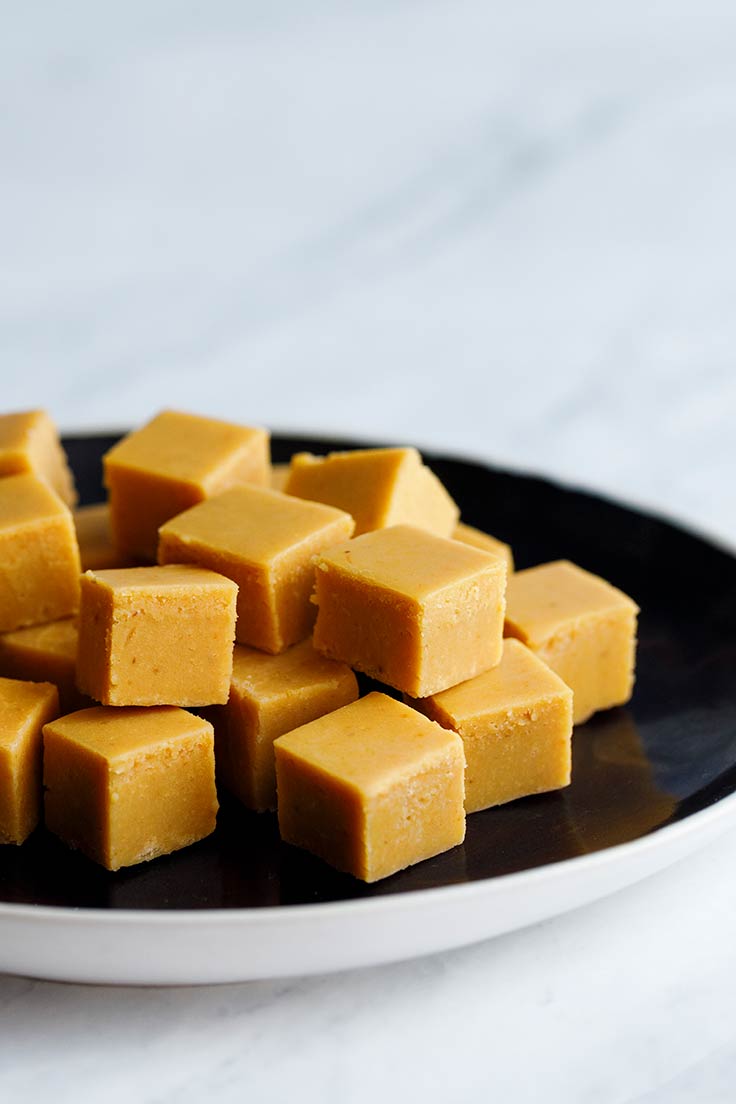 Products used in this recipe