Pumpkin spice and chai are a natural pairing, each boosting the lovely warming spices that make us love PSL so much! Pumpkin Spice Creamy Cookie Spread forms the ultra-rich and creamy base of our chai latte and just 2 pumps of our Crema di Pumpkin Pie Syrup add luscious mellow pumpkin flavor weaving through it all. It's like a cozy hug in a mug! Makes 1 large or 2 modest lattes.
Ingredients
12 fl oz very hot milk
½ tsp chai powder
pumpkin spice blend, whole star anise, or freshly grated nutmeg to garnish
SPECIAL EQUIPMENT
Directions
To a large mug add Pumpkin Spice Creamy Cookie Spread, Crema di Pumpkin Pie Syrup, and chai powder.
Pour in about 4 fl oz hot milk and mix well with a spoon or frother.
Once well combined, pour in the rest of the milk.
Sprinkle with a touch of pumpkin spice or simply garnish with whole star anise or freshly grated nutmeg.
TIPS:
We used this chai powder, but we've seen many options online and even Trader Joe's has their own powdered chai!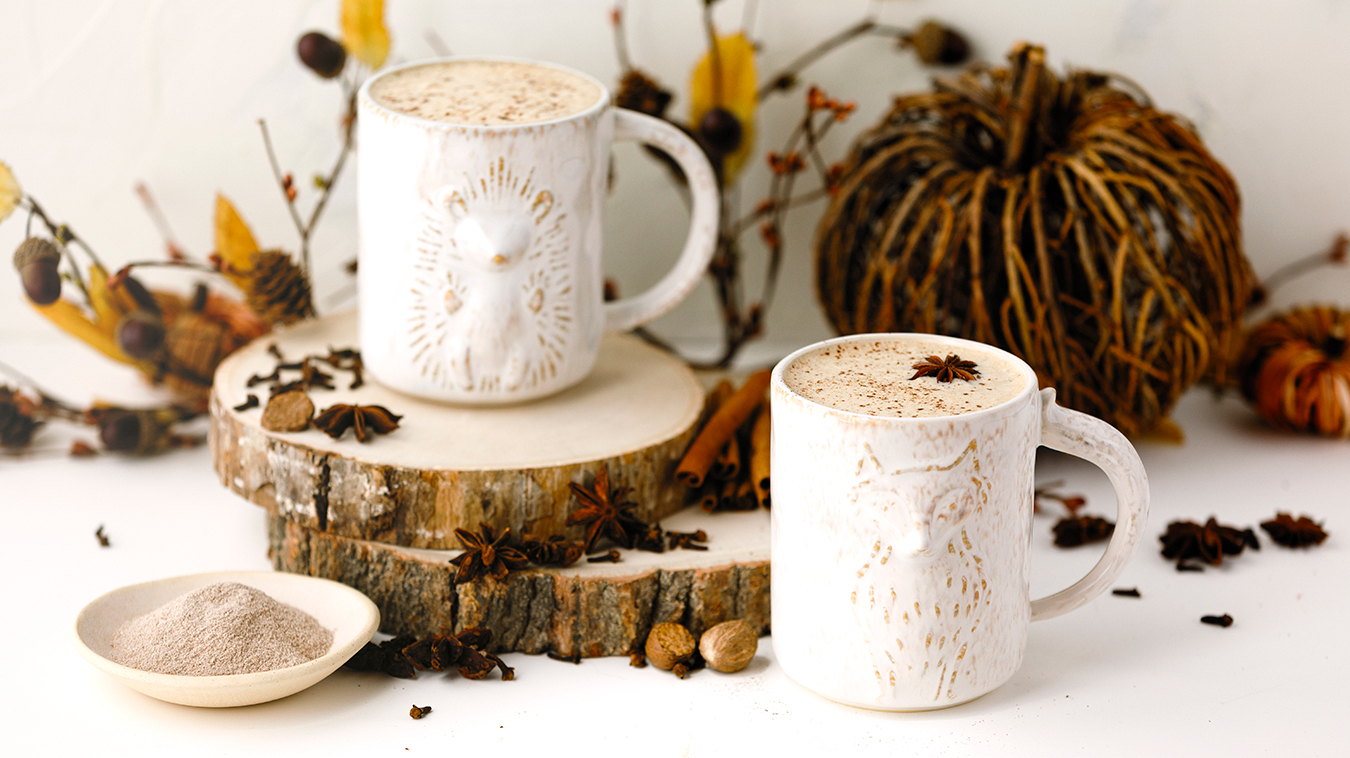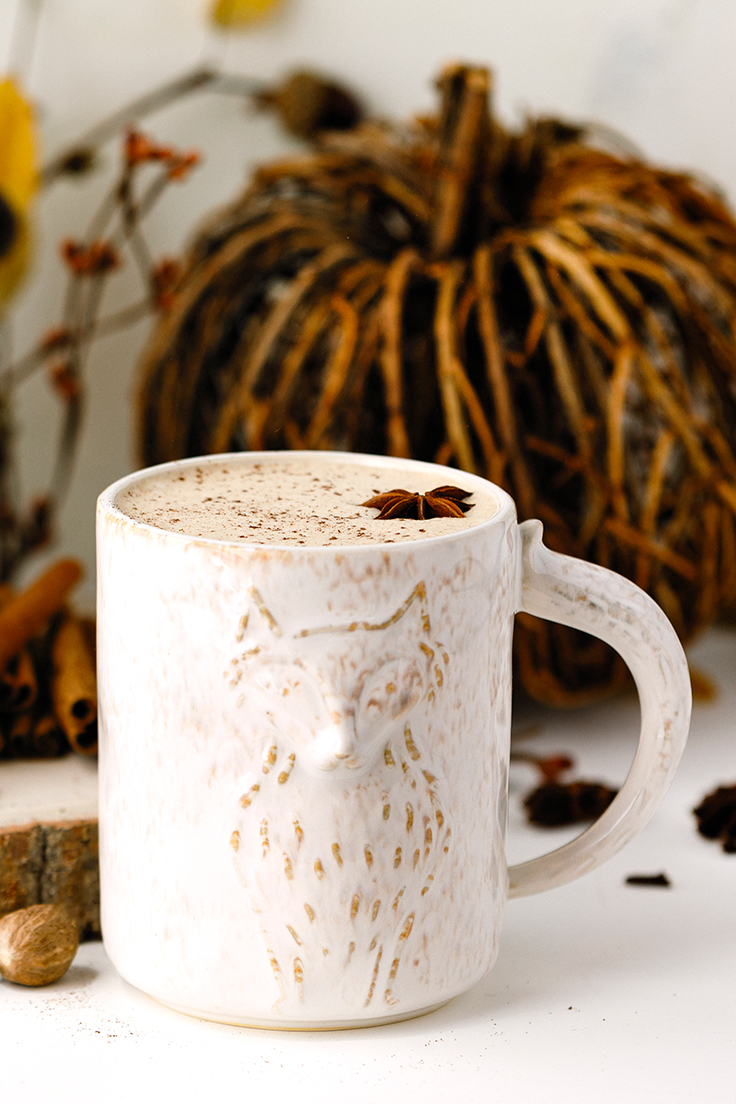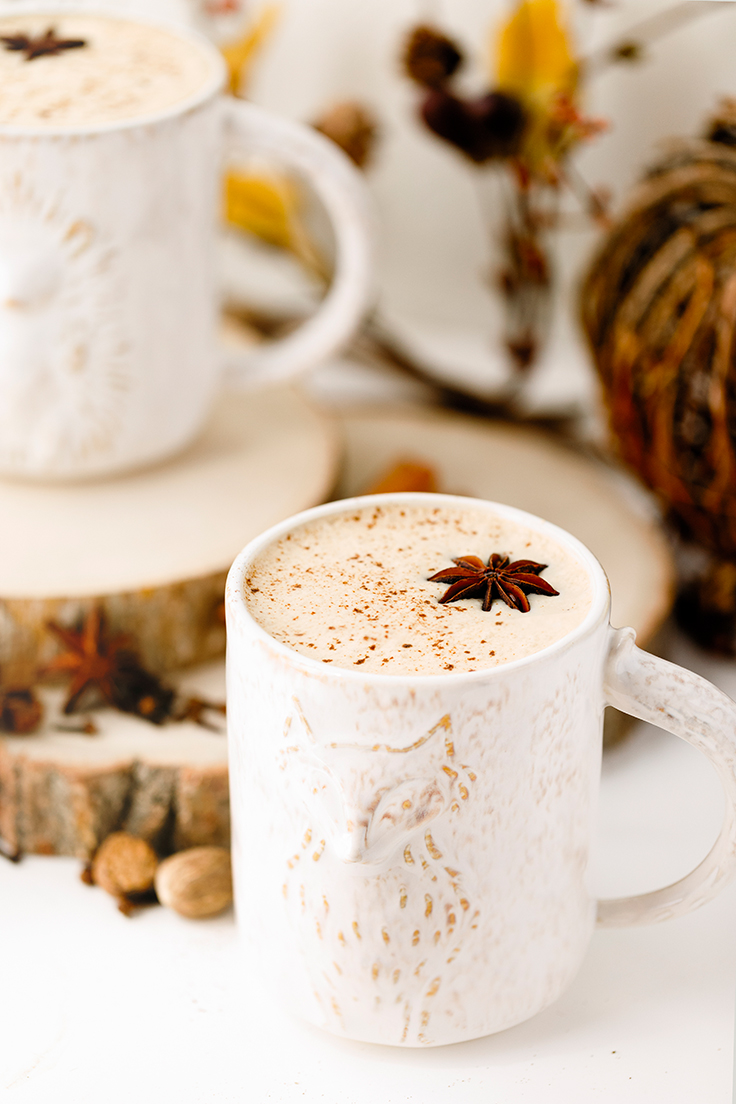 Products used in this recipe