If you grew up far from the delicious influences of Mexico, allow us to introduce you to one of our favorite holiday traditions: Ponche Navideño! Served around Christmastime (a pre-midnight Mass warm-up perhaps?), this holiday punch is sweetly spiced and loaded with unique flavors. We've swapped a few ingredients to make this cozy drink a little more accessible, like a splash of our Tamarind Extract so you don't have to hunt down tamarind pods and can spend more time toasting your visiting family! Makes about 2 quarts.
Everything we need for Ponche Navideño! We've got water, apple juice, brown sugar, cinnamon sticks, pear and apples, and our key ingredients: Guava Artisan and Hibiscus and Tamarind Extracts. Let's get simmering!
We'll begin by bringing our liquids, sugar, and cinnamon sticks to a simmer. Brown sugar brings a nice carmel-y sweetness.
Once we're simmering, everything else goes in! Like our Guava Artisan, for a touch of the exotic. Let the whole shebang simmer gently for an hour, your patience will be rewarded!
Here's the full recipe!
Ingredients
6 cups water
2 cups apple juice
2 tbsp brown sugar
1½ cinnamon sticks
⅓ cup dried cherries
¼ cup golden raisins or prunes
1 cup apple, peeled and diced
½ cup pear, peeled and diced
¼ cup Amoretti® Guava Artisan
rum, optional
Directions
Place water, apple juice, brown sugar, and cinnamon sticks in a large pot and bring to a boil. Reduce heat and simmer for 15 minutes.
Add dried cherries, golden raisins, apple, and pear. Stir in Guava Artisan and Hibiscus and Tamarind Extract.
Simmer for one hour.
Serve immediately or allow to cool before refrigerating. Reheat before serving.
Add a splash of rum to individual servings if desired.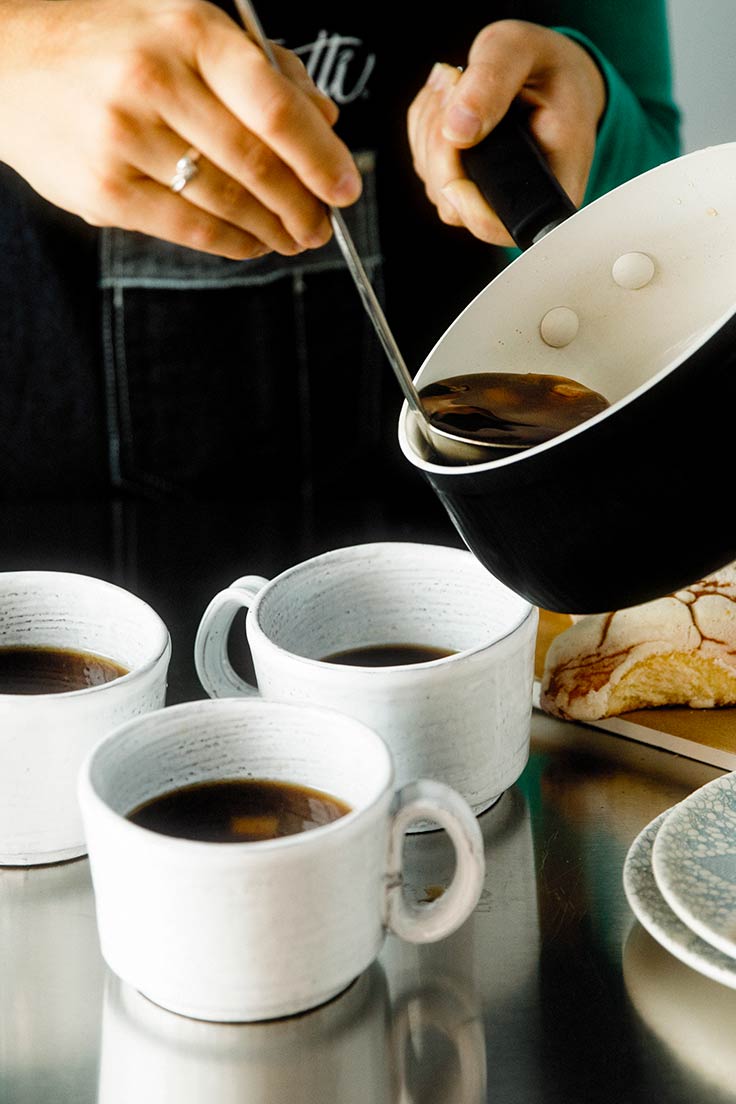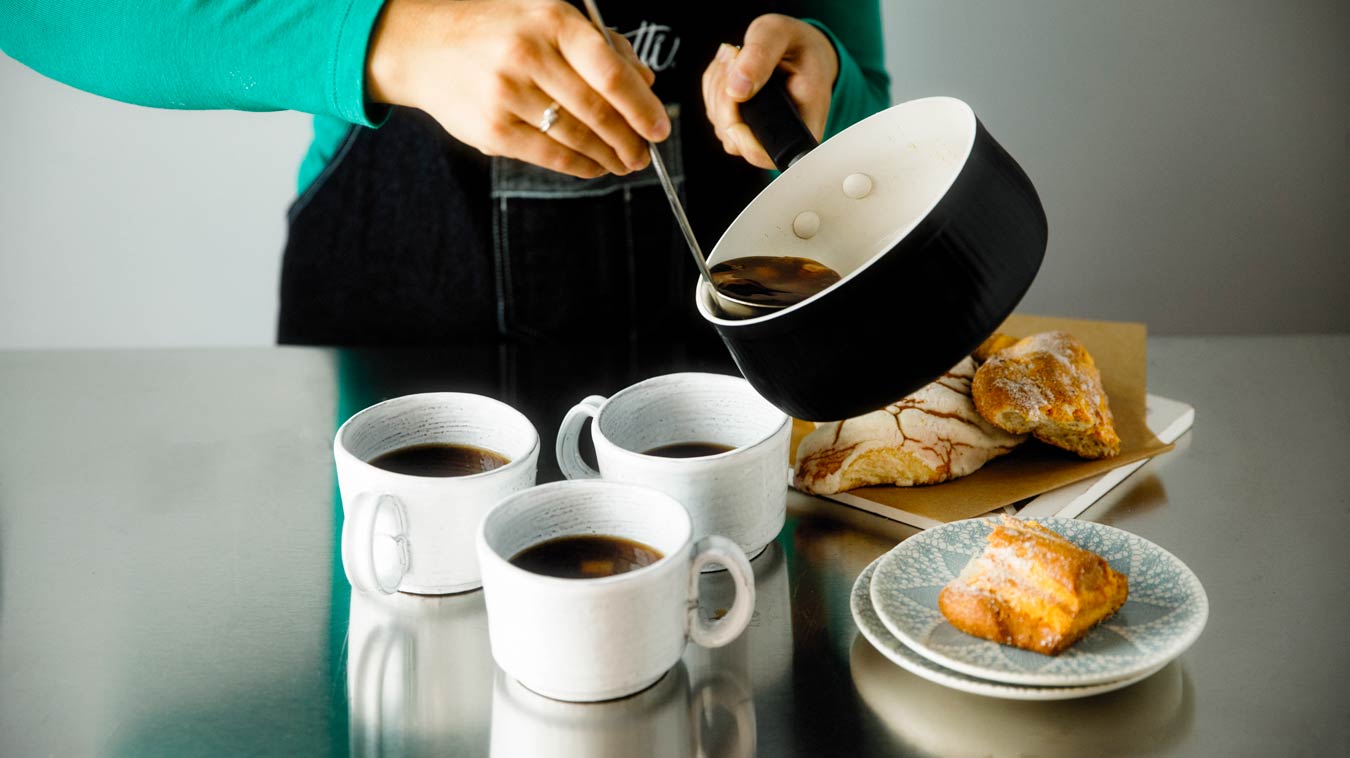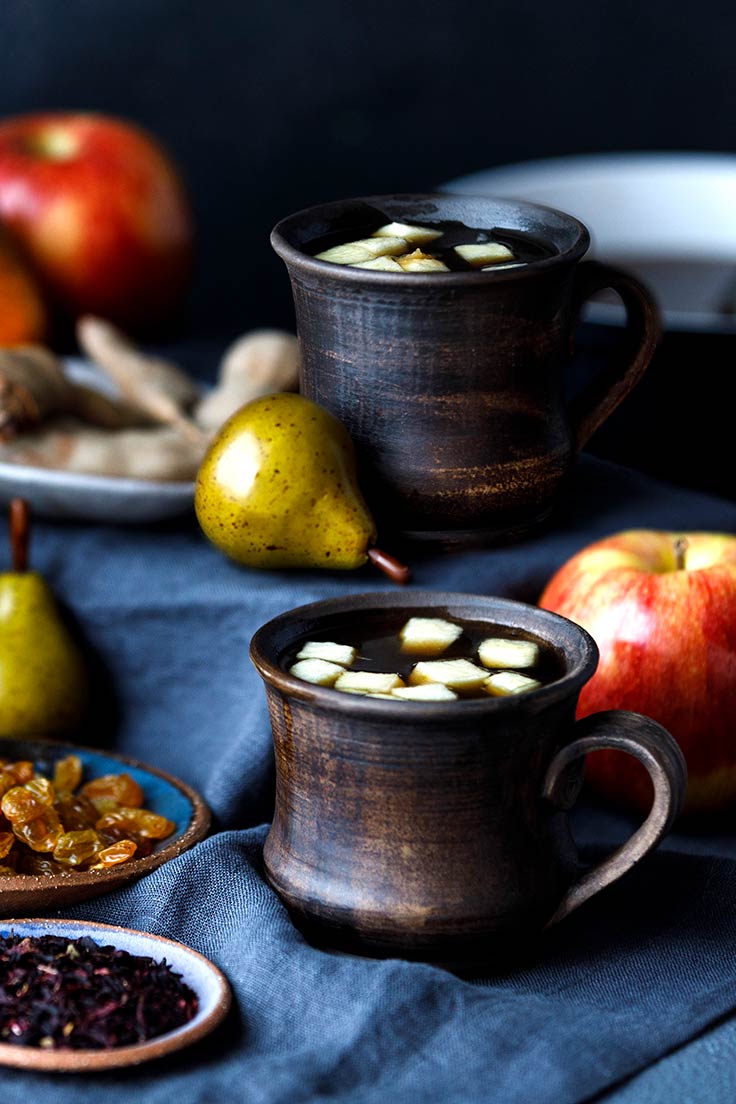 Products used in this recipe