Prepare to watch this loaf cake disappear! Our test kitchen team couldn't stop coming back for just one more bite. Makes 1 loaf.
Ingredients
PISTACHIO LOAF
10 tbsp unsalted butter, room temperature
1 cup sugar
3 eggs
¼ cup milk
¾ cup + 2 tbsp flour
½ tsp baking powder
½ tsp salt
CANDIED PISTACHIO TOPPING
⅓ cup pistachios
¼ cup sugar
zest & juice of 1 lemon
Directions
Preheat the oven to 325℉. Grease and line a standard loaf pan, set aside.
Cream together butter and sugar until lightened in color.
Add eggs one at a time, scraping the bowl between each addition.
Stir in milk, Madagascar Bourbon Vanilla, and Natural Pistachio Extract.
Scrape down the bowl. Add Natural Pistachio Flour, flour, baking soda, and salt and mix until just combined.
Bake 60-70 minutes until a toothpick inserted in the center comes out clean.
Let cool in pan for 10 minutes before removing parchment. Let cool completely on wire rack.
Meanwhile, prepare pistachio topping.
Add pistachios, sugar, zest, and lemon juice to a saucepan and heat over medium heat. Simmer for 2-3 minutes then pour over cooled cake.
Slice and serve!
Recipe very lightly adapted from Smitten Kitchen's pistachio cake.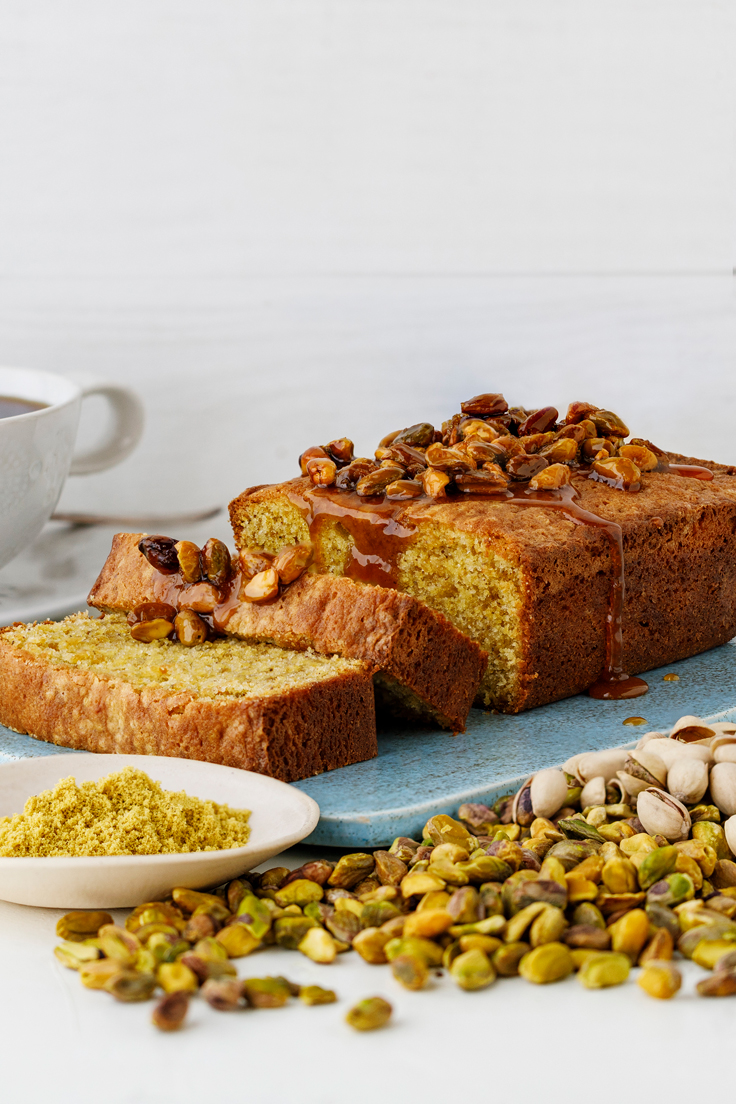 Products used in this recipe