Rugelach is a not-too-sweet "cookie" that is good for tea, snack or light dessert. The recipe lends itself to substitutions such as raspberry jam in place of the apricot jam or cinnamon sugar in place of the nuts. Makes about 4 dozen cookies.
Ingredients
1 - 8 oz block cream cheese, room temperature
1 cup (2 sticks) unsalted butter, room temperature
¼ tsp salt
⅓ cup + 2 tbsp sugar, divided
2 cups all purpose flour
¼ cup apricot jam
1 cup pistachios, toasted and finely chopped
1 egg, lightly beaten, for egg wash
Directions
In the bowl of a stand mixer, beat cream cheese until smooth.
Add butter, salt, ⅓ cup sugar, and Lemon Zest Oil Extract and mix until combined.
Add flour all at once and stir until dough forms.
Split dough into 3 disks, wrap and chill for 1 hour or overnight.
Roll out one disk to approximately a 12" circle.
Spread ⅓ of the apricot jam over the dough.
Sprinkle approximately ¼ cup chopped pistachios over the jam, gently pressing them into the jam.
Using a pizza wheel or sharp knife, cut the circle into 16 equal wedges.
Beginning on the outside of circle, roll each triangle toward the center, slightly turning in the edges to form a crescent, and place on a parchment or Silpat-lined cookie sheet.
Chill for 20 minutes. Repeat steps 5-9 with the 2 remaining dough disks.
Meanwhile, preheat the oven to 350℉.
Egg wash each rugelach and sprinkle with reserved pistachios and some sugar.
Bake for 20-25 minutes until lightly browned.
Cool for 20 minutes before serving.
TIPS:
If any of the jam leaks out of the cookie during baking, gently run an off-set spatula under the cookie to lift it from the parchment or Silpat before it cools completely.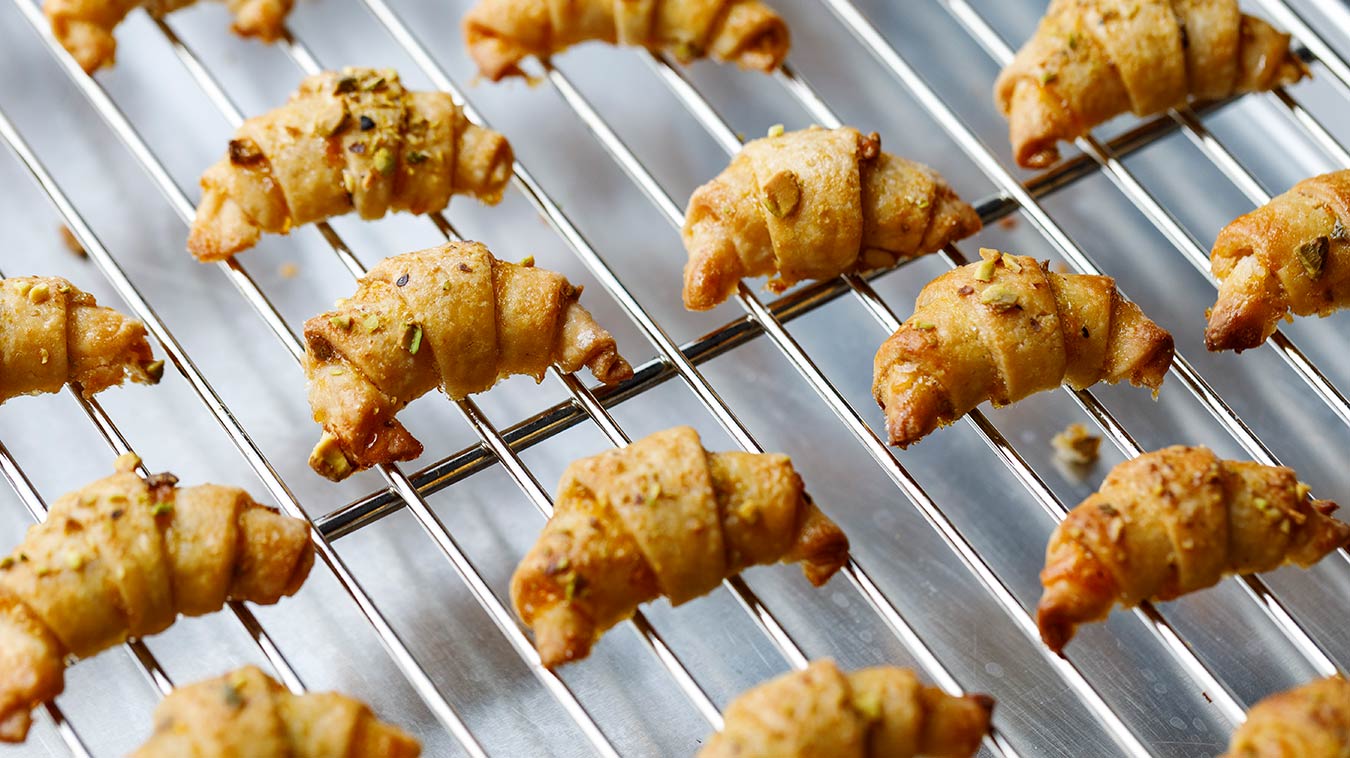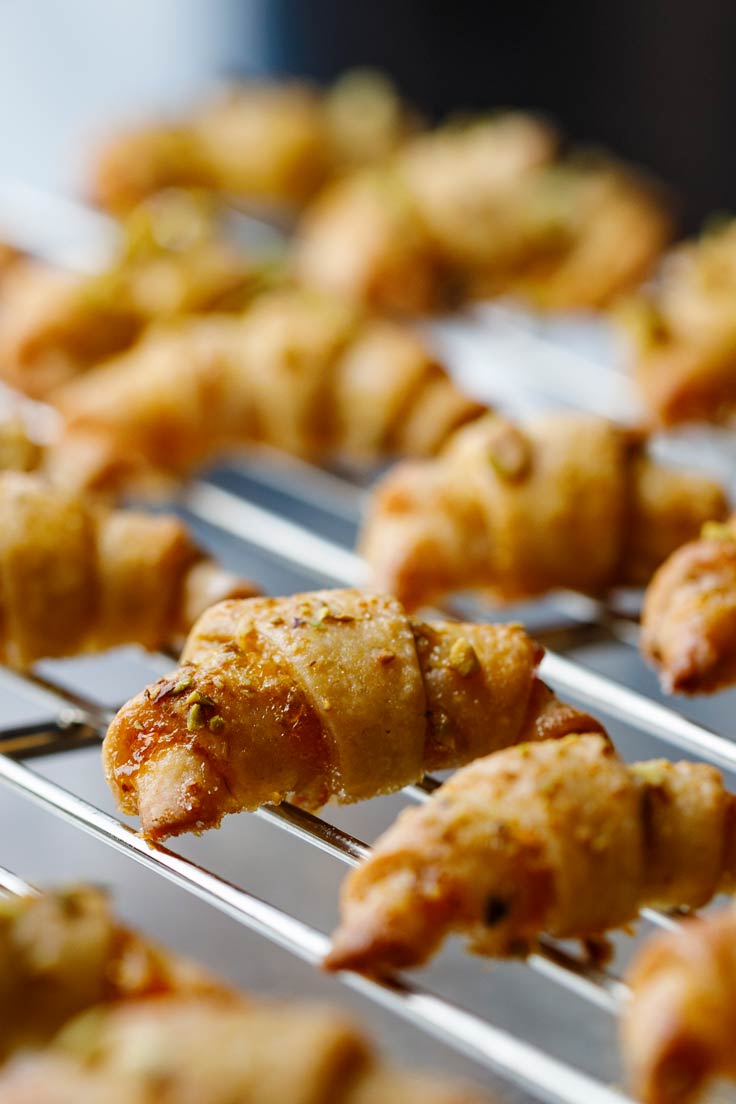 Products used in this recipe