Make all your peanut buttery dreams come true with these cookies!
Ingredients
PEANUT BUTTER MOUSSE
1½ tsp powdered gelatin
¼ cup + 2 tbsp + ½ tsp water, divided
⅔ cup sugar
2 tbsp Amoretti® Peanut Praline
2½ cups heavy cream
PEANUT BUTTER COOKIES
2¼ cups flour
½ tsp baking soda
¼ tsp salt
1 egg white
12 tbsp butter, room temperature
⅓ cup brown sugar
FINISHING TOUCHES
SPECIAL EQUIPMENT
piping bag fitted with open star tip
Directions
PEANUT BUTTER MOUSSE
Combine gelatin and 2 tbsp + ½ tsp water. Set aside.
Heat the remaining ¼ cup water and sugar in a small saucepan until sugar dissolves. Do not boil.
Remove from heat and strain into bowl.
Whip the cream to soft peaks, set aside.
Melt gelatin and add to Peanut Praline, stir until combined.
Add the hot sugar syrup to the Peanut Praline mix. Mix, then let cool.
Once cool, gently fold in the whipped cream in thirds.
Chill the mousse for 30 minutes to firm up.
PEANUT BUTTER COOKIES
Preheat the oven to 375℉.
Mix flour, baking soda, and salt in a bowl. Set aside.
In separate bowl, whisk together the egg white, Blue Agave Syrup, Madagascar Bourbon Vanilla and Natural Peanut Extract.
Cream butter and sugars in a mixer.
Slowly add the agave mixture into the butter while mixing.
Once well combined, add flour mixture all at once. Mix only until flour is just combined.
Scoop cookie dough on sheet trays and chill for 15 minutes.
Once chilled, bake at for 7-9 minutes.
Let cool completely while finishing mousse.
ASSEMBLY
Using cookie cutters, draw circles that match the size of the cookie onto parchment paper and turn it over, laying it on a sheet pan.
Using an open star tip, pipe rosettes in the circles and freeze for 45 minutes.
Lift the frozen circles of mousse off the parchment with an off-set spatula and place onto the flat underside of each cookie.
Drizzle with Crema di Caramel Syrup and top with sprinkles.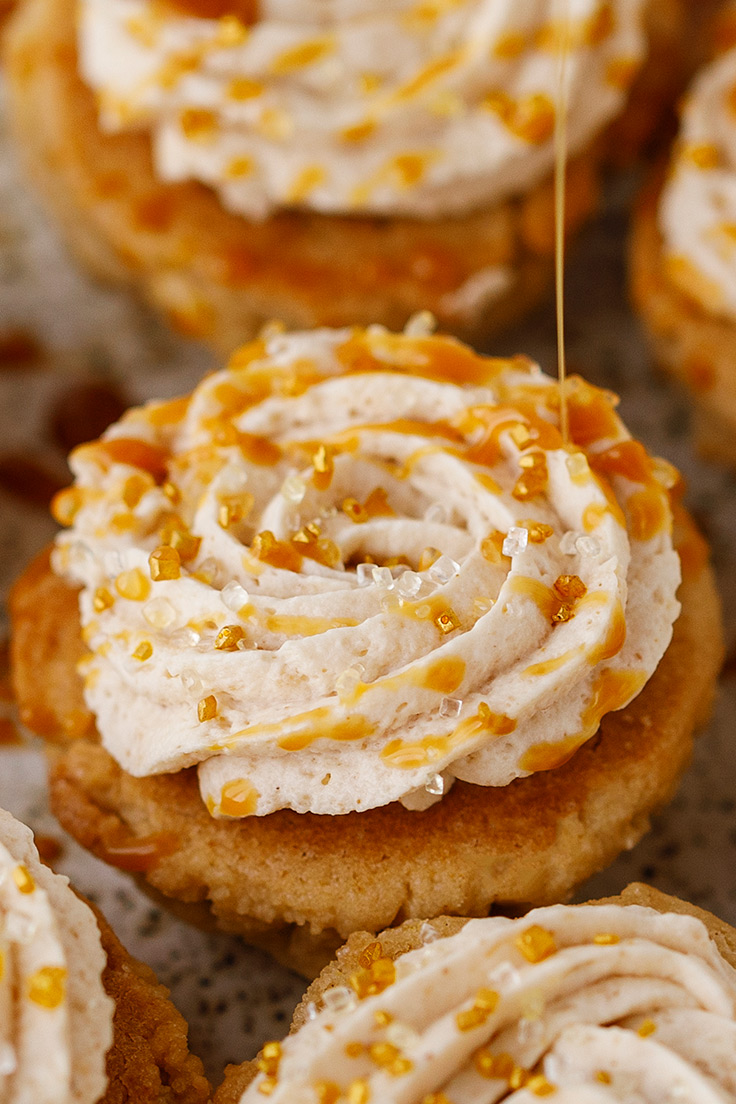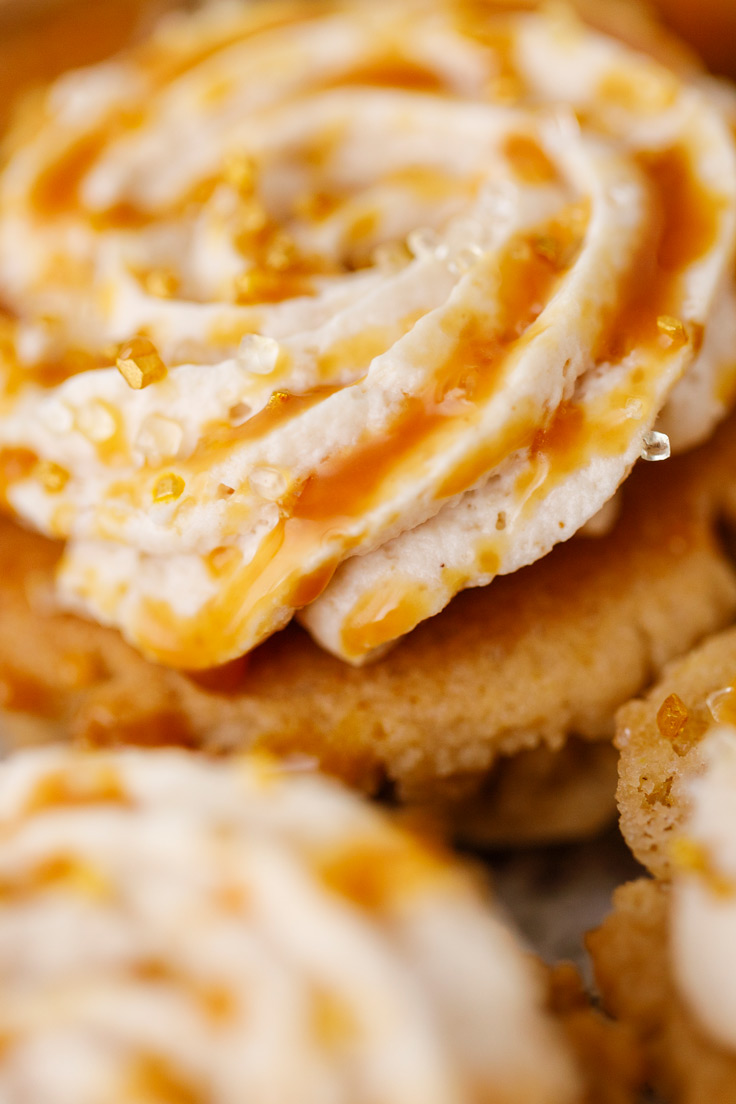 Products used in this recipe