Tender custard and creamy caramel get a bright, spring-worthy addition with passion fruit! Whip up this simple dessert for your Cinco de Mayo celebration.
Ingredients
CUSTARD
1¾ cups cream
1 cup mik
pinch salt
½ vanilla bean, scraped
7 tbsp sugar
3 eggs + 2 egg yolks
CARAMEL
SPECIAL EQUIPMENT
ramekins
fine mesh strainer
large pan for water bath
Directions
Preheat oven to 350°F.
Combine cream, milk, salt, sugar, and vanilla bean in a pot. Bring to a simmer then remove from heat and let steep for 30 minutes.
MAKE CARAMEL In another saucepan, boil water and sugar until golden brown, do not stir to avoid crystallization. Immediately pour into ramekins and tilt to coat sides.
In another bowl whisk together eggs, yolks, and Passion Fruit Compound.
Whisk cream mixture into egg mixture a little at a time to temper the eggs and avoid cooking them. Strain into caramel coated ramekins.
Bake in a water bath for 30-40 minutes until set.
Cool to room temperature before chilling in the refrigerator.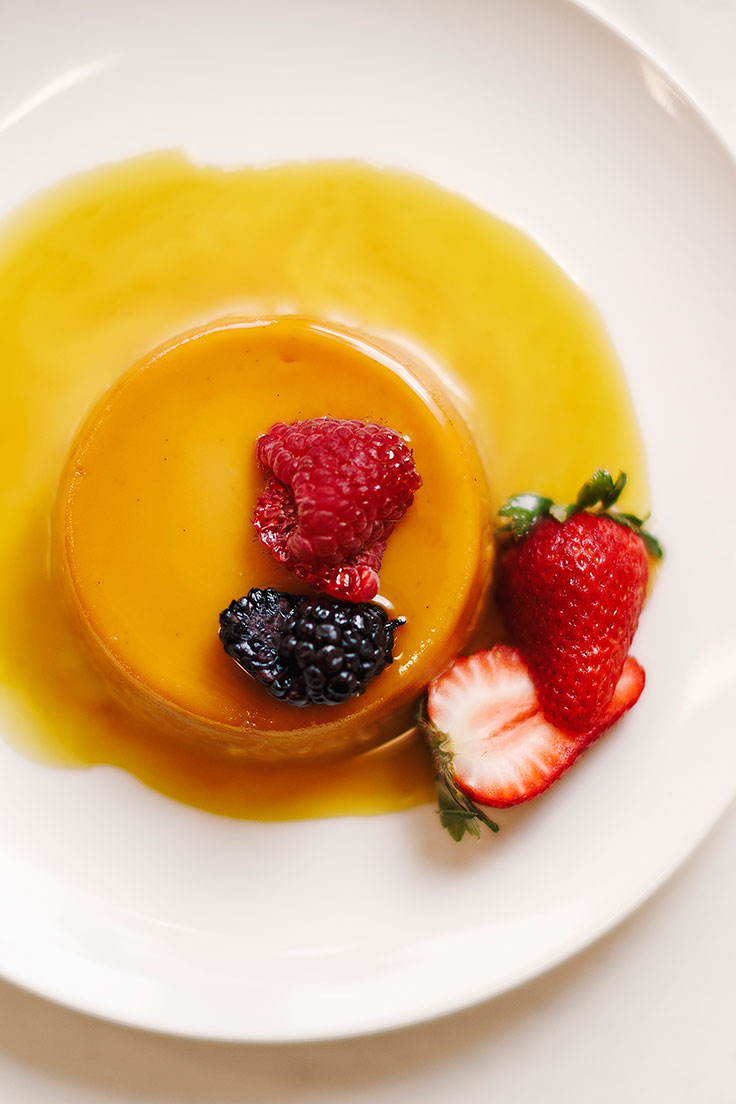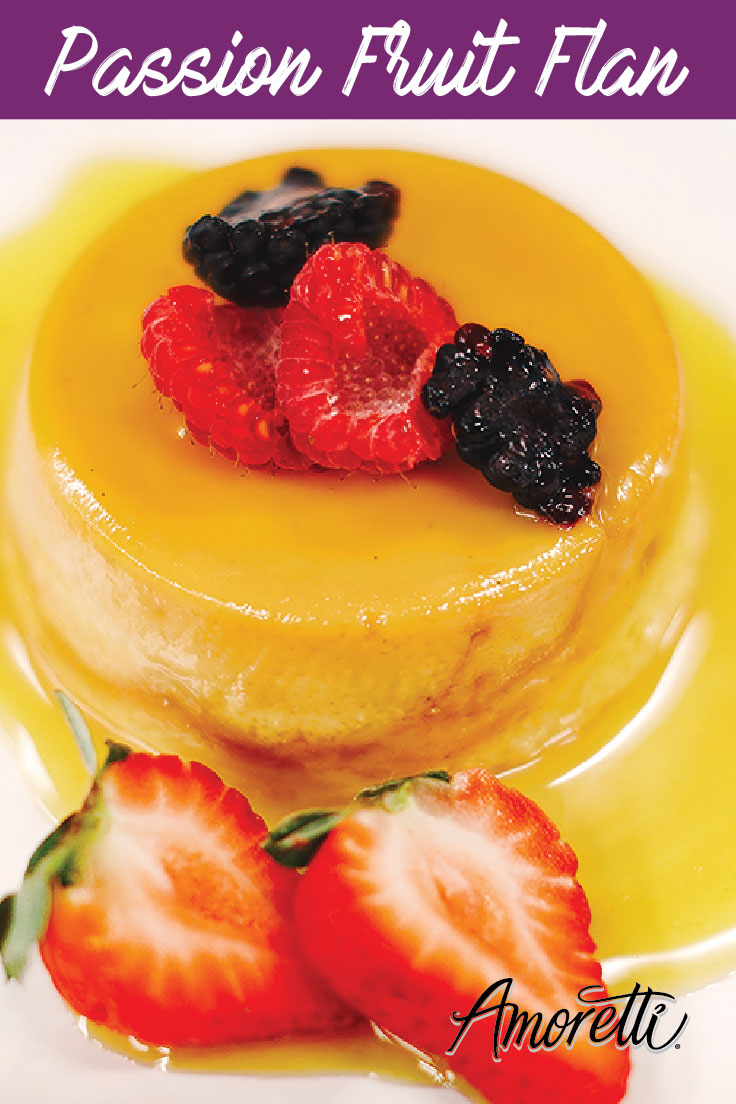 Products used in this recipe