Originally from Italy, florentines are a delightfully light cookie and pair perfectly with our Creme Brulee Ice Cream!
Ingredients
¾ cup sliced almonds, divided
1½ tbsp all purpose flour
½ tsp orange zest
¼ cup sugar
3 tbsp butter
2¼ tsp honey
3 tbsp cream
pinch salt
8 oz chocolate chips, optional (see TIPS)
Directions
In a food processor pulse ¼ cup sliced almonds. Do not grind to a meal, but a small dice.
Roughly chop the remaining ½ cup sliced almonds.
Stir together the pulsed almonds, chopped almonds, Natural Almond Flour, all purpose flour, orange zest, and Orange Zest Oil Extract. Set aside.
In a saucepan, bring to a boil the sugar, butter, honey, Blue Agave Nectar, cream, and salt. Boil for 1 minute.
Remove from heat and add to the floured almond mixture.
Stir and let sit to rest. Once cooled, cover and chill for 30 minutes until firm, or overnight.
Scoop one teaspoon onto a silpat or parchment-lined sheet pan or cookie sheet.
Keep 2-3" between each Florentine and flatten to form a small circle.
Bake in at 350°F for 8-10 minutes. Keep an eye on these! They brown very quickly.
Once they are evenly browned, remove from the oven and let them cool slightly; they will harden quickly. See TIPS for some fun shaping and finishing suggestions!
Transfer to a paper towel and let cool completely.
TIPS:
Hot Florentines can be draped over a rolling pin or dowel while warm to make a curved shape. This must be done quickly as they will harden very fast.
Gently twist cookies to make a corkscrew shape.
Melt chocolate and spread a thin layer onto the flat side of one Florentine, then match with the flat side of another to form one cookie.
For "spider web" Florentines, temper chocolate and pour into a small piping bag or cornet. Draw lines and circles to form a spider web design on the top.
Dip half of the cookie into chocolate.
Once cooled pack them in an air-tight container, then wrap the container with plastic. They will stay crisp for 2-3 days, depending on the humidity of your climate.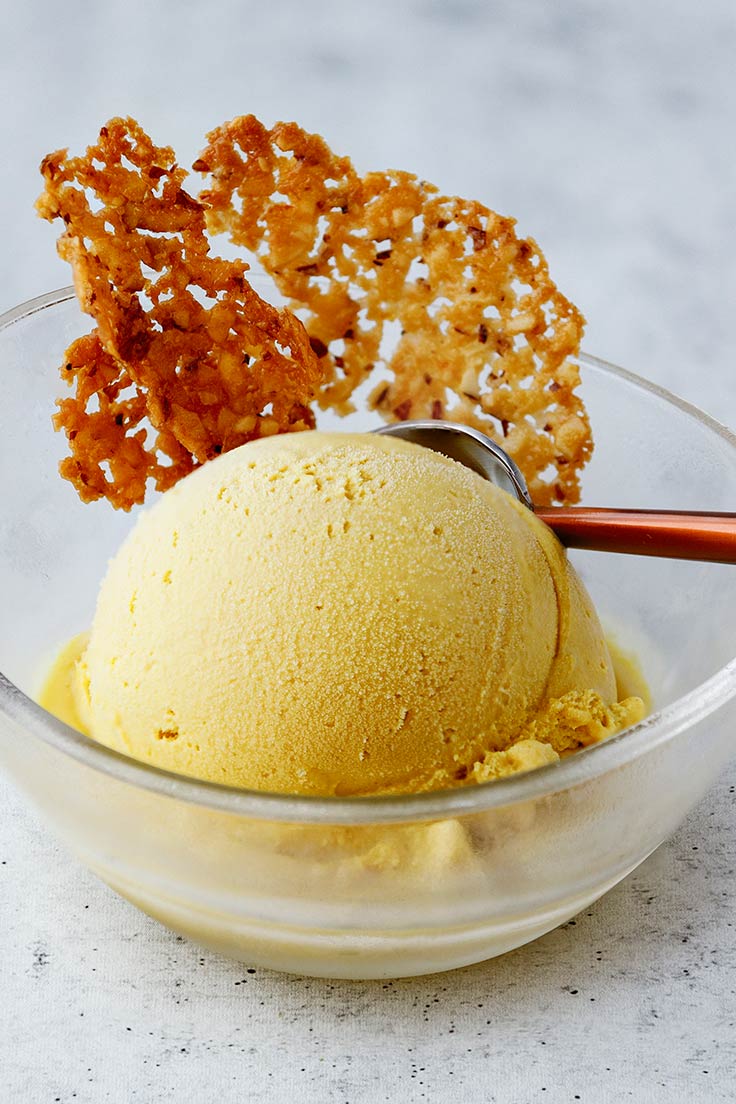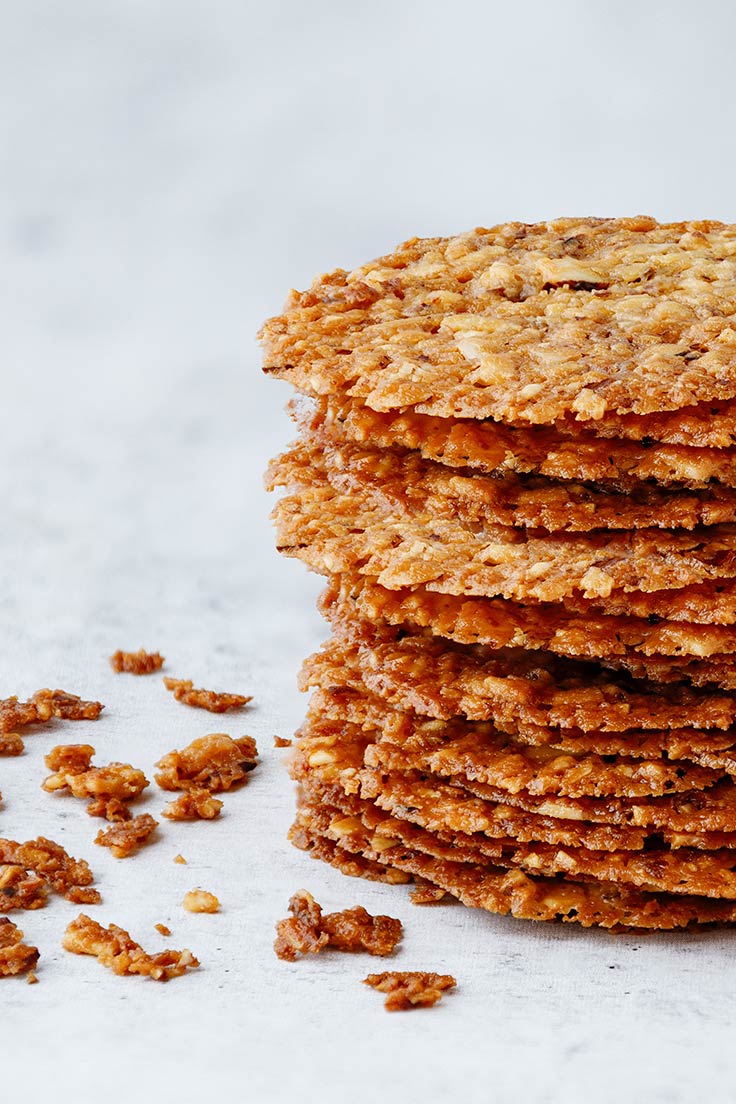 Products used in this recipe