Upgrade your Mother's Day brunch with customizable mimosas! Amoretti's Craft Purée® let you make a tropical Coconut mimosa for Mom, an extra fruity White Peach mimosa for Grandma, an (only slightly bitter) Grapefruit mimosa for Aunt Barb, an extra-Orange mimosa for your citrus-loving sister, or a pink Wild Strawberry mimosa for yourself without breaking a sweat. And with nearly 40 mimosa-compatible flavors, the sky's the limit!
Ingredients
champagne
orange juice
2 pumps of your favorite Craft Purée®
Directions
Pour champange in flutes.
Top with orange juice and 2 pumps of your favorite Craft Puree.
Stir gently and enjoy imediately!
TIPS: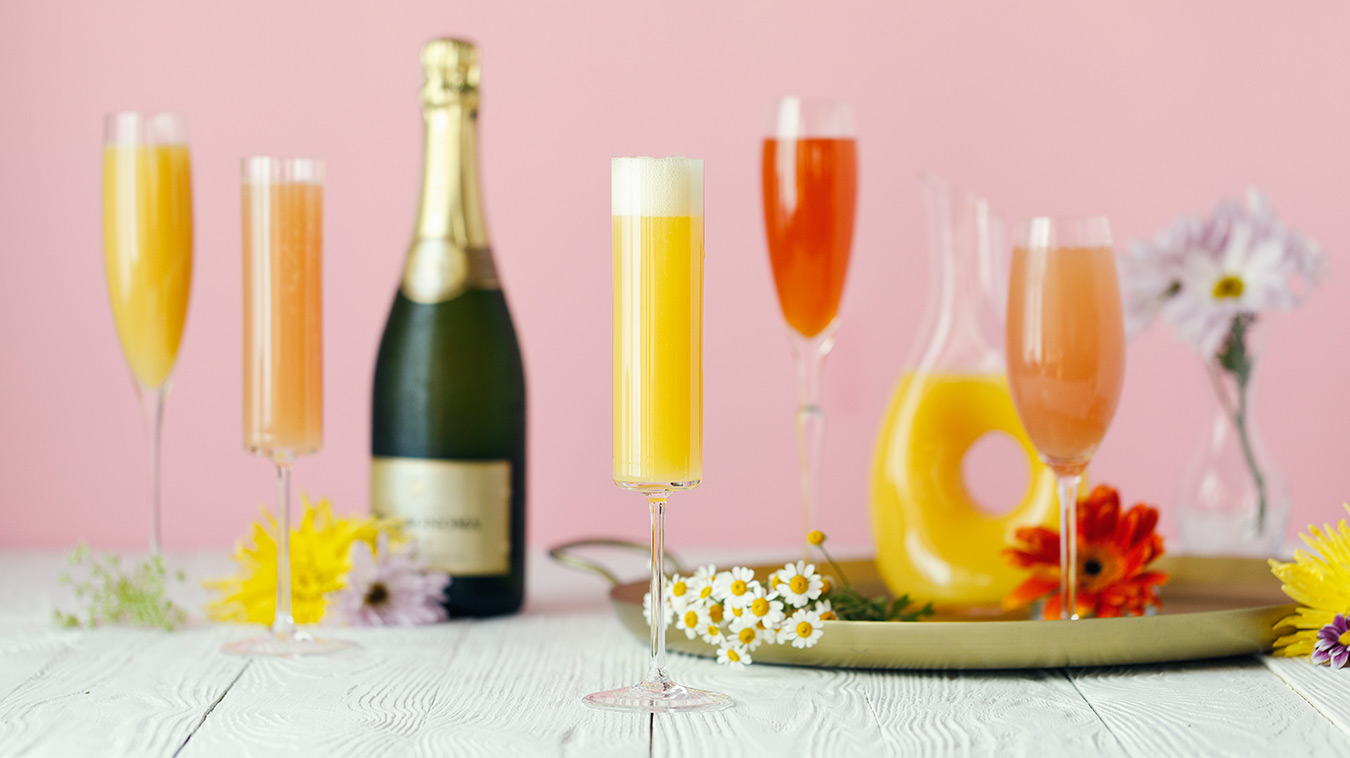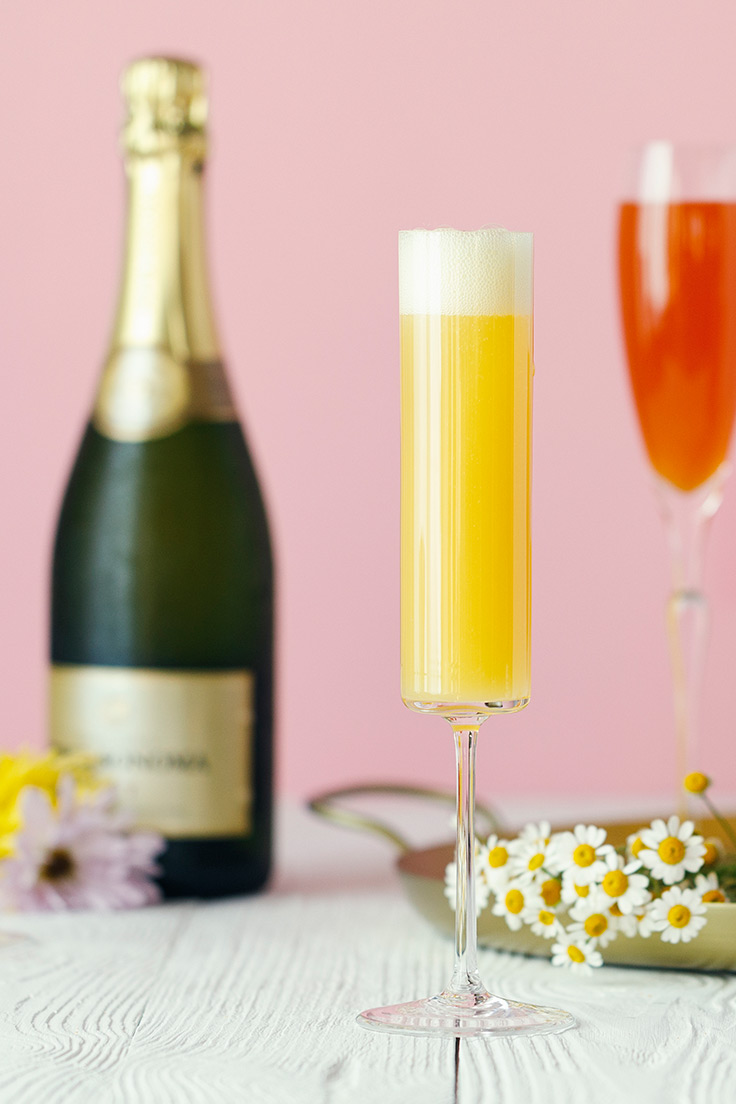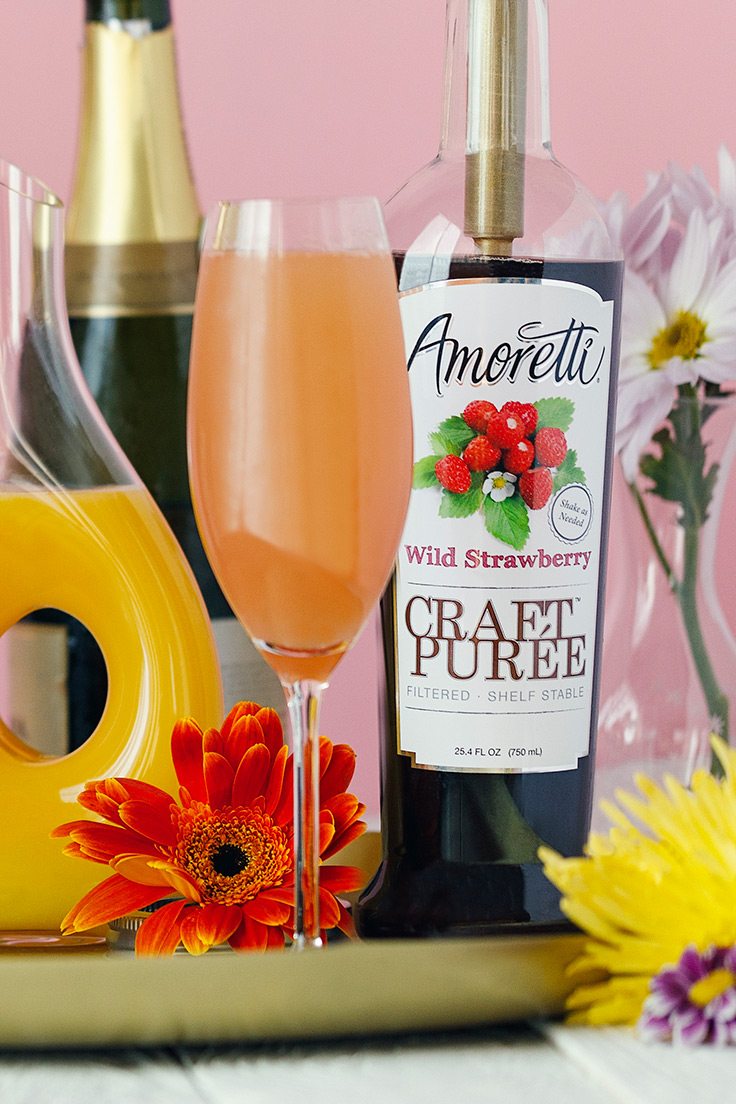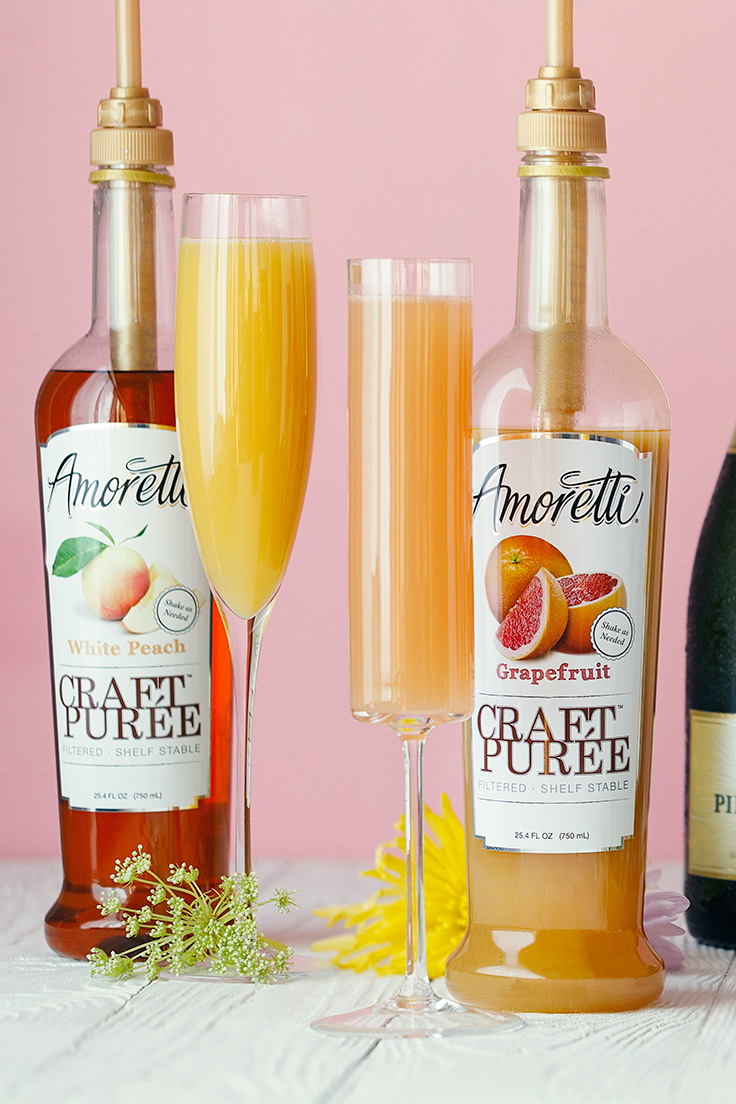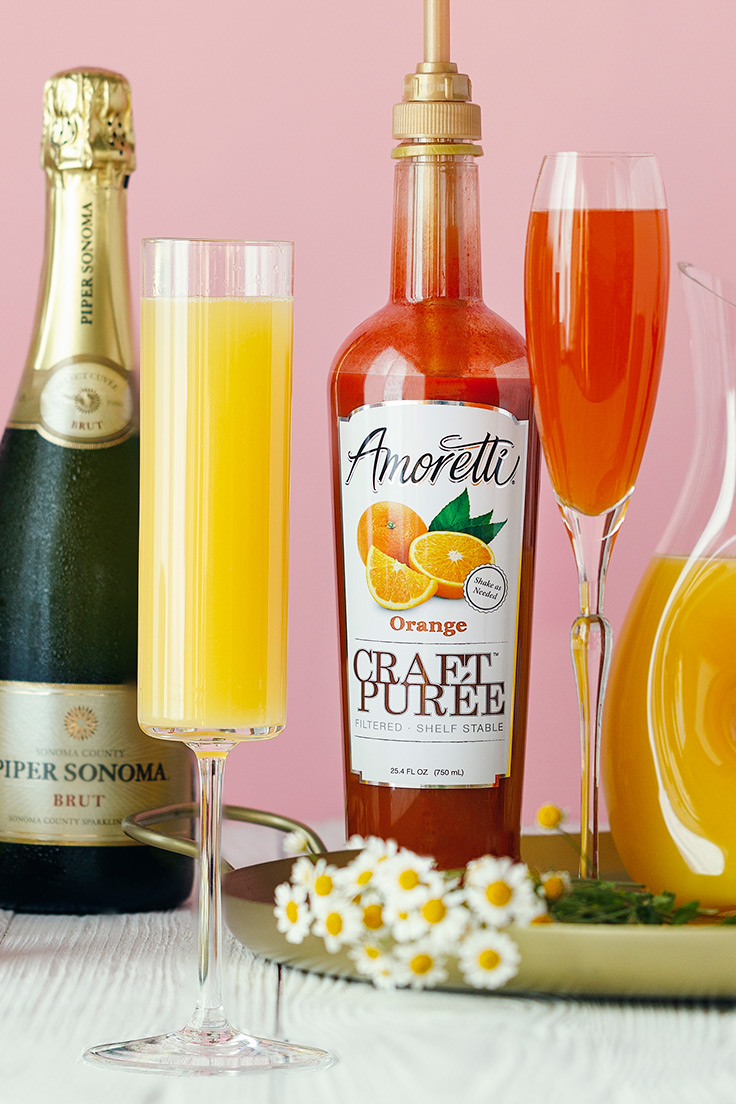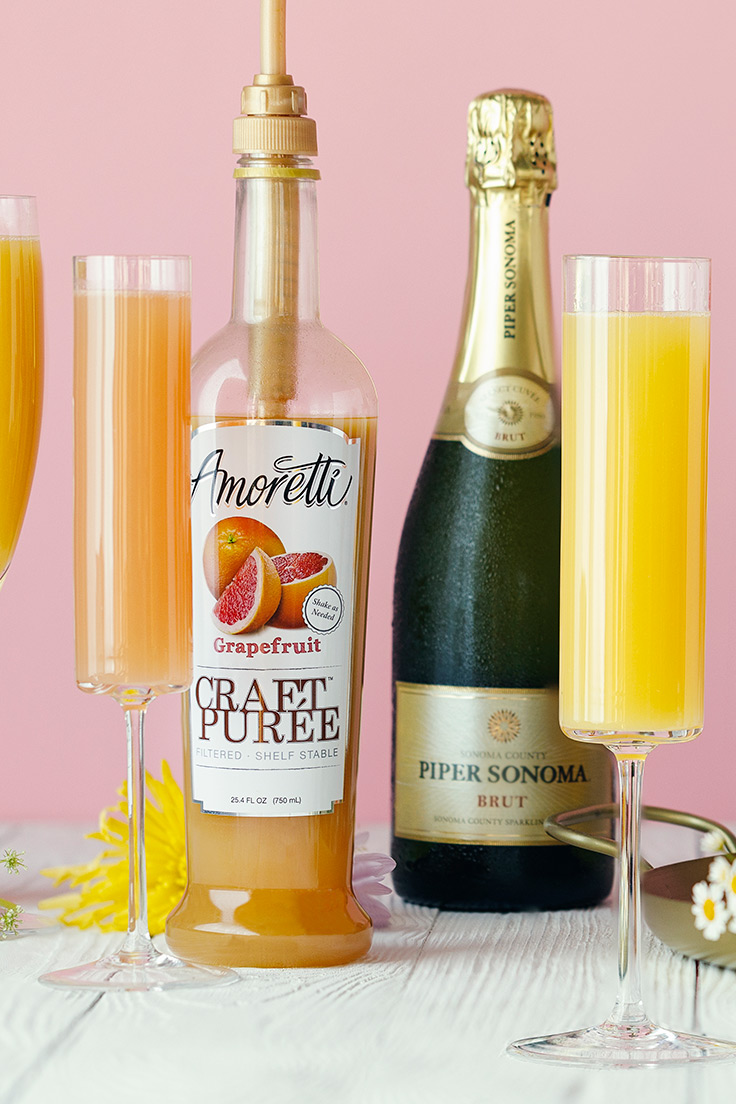 Products used in this recipe