We like to go above and beyond on extra special holidays like the 4th of July and what is more fun than layered drink? Our Cosmopolitan Martini Mix is the perfect red base and that cranberry tartness marries perfectly with lemonade. For the brilliant blue layer, our Blue Curaçao Syrup is a no-brainer and adds balance with sweet orange flavor. Makes 1 festive cocktail.
Ingredients
Directions
Mix lemonade and vodka together, then divide.
Add Blue Curacao Syrup to one half of the lemonade.
Fill a tall glass fill one-third of the way with ice and pour in the Cosmopolitan Martini Mix to the top of the ice.
Add more crushed ice to fill the glass one more third of the way up, pour in the plain vodka lemonade using a cocktail layering spoon.
Fill the glass to the top with crushed ice and, using the spoon again, top with the curacao lemonade.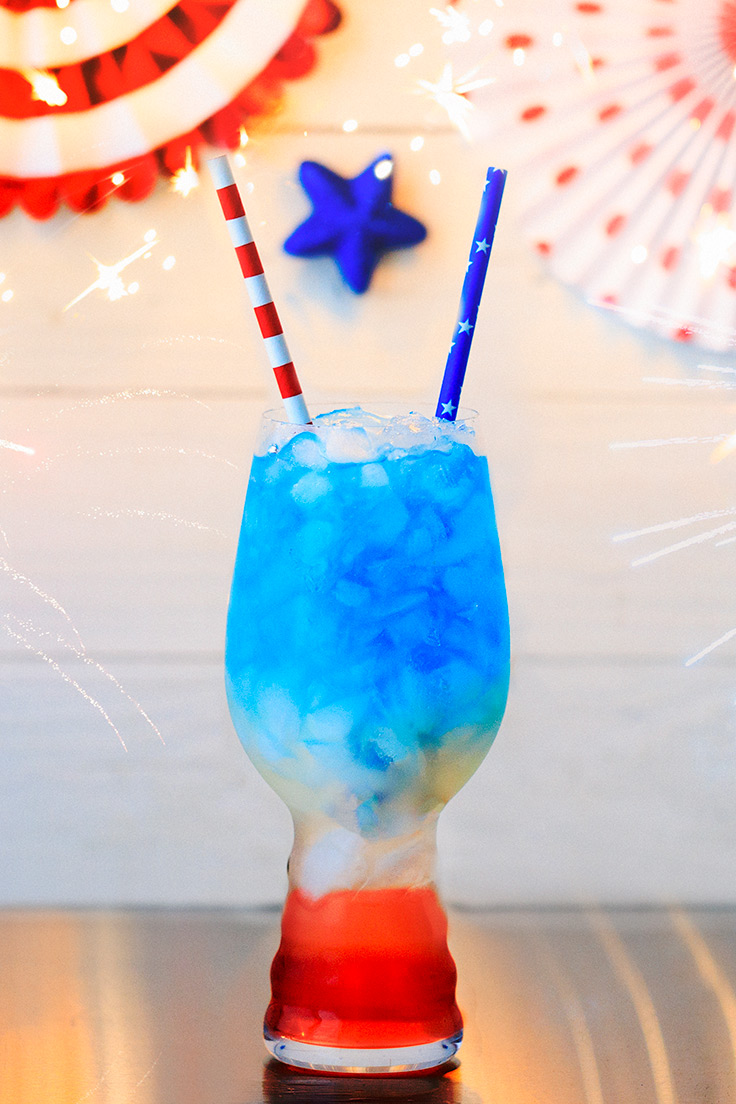 Products used in this recipe