When Halloween falls on a weekday, we approach the festivities just a little differently. Our tangerine mimosa Kom'brew'cha starts the day with all the celebratory flavors of champagne without the worry of driving to work after, plus a healthy dose of probiotics! Champagne Compound adds floral sparkling wine flavor without a drop of alcohol and we used our Tangerine Artisan to give our other favorite orange citrus the spotlight. Makes 1 quart.
Ingredients
SPECIAL EQUIPMENT
Directions
Pour about 1 cup plain Kombucha into a glass measuring cup.
Add Champagne Compound and Tangerine Artisan, stir gently to dissolve.
Pour into a quart swing-top bottle and add remaining plain Kombucha.
Seal bottle and let ferment at room temperature for about 3-5 days before refrigerating for longer storage.
Drink chilled.
TIPS:
If you don't brew your own kombucha, dissolve a generous 1 tsp each Champagne Compound and Tangerine Artisan in a standard 16 fl oz bottle plain store-bought kombucha and enjoy immediately!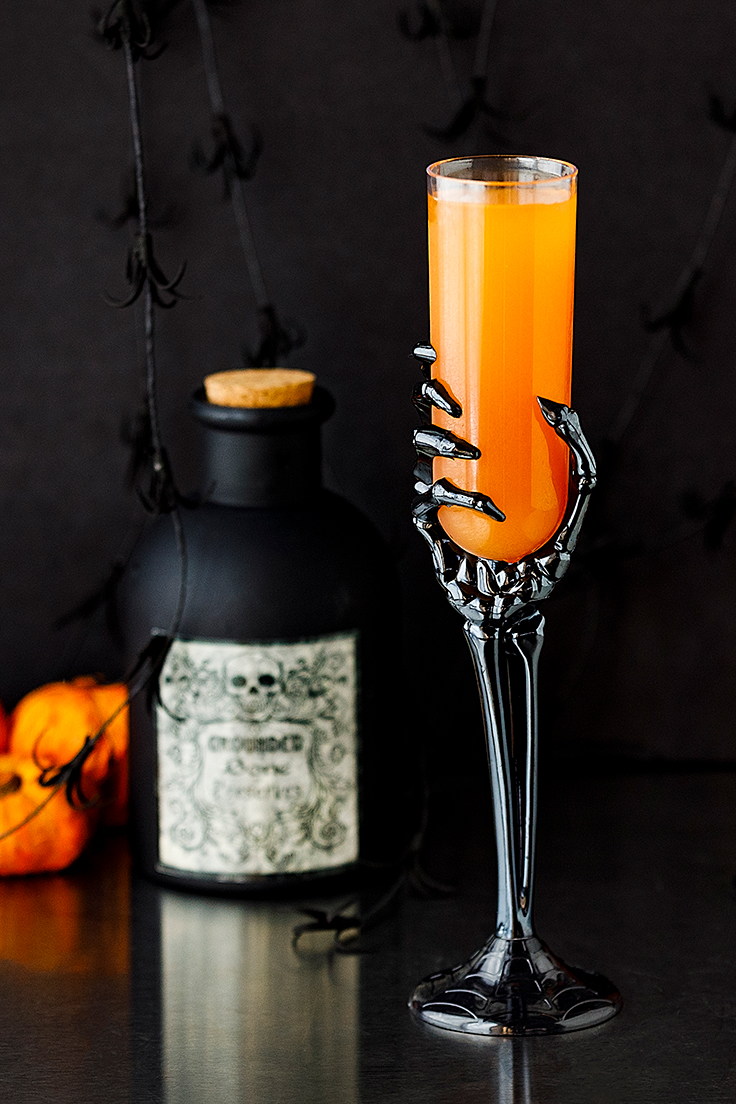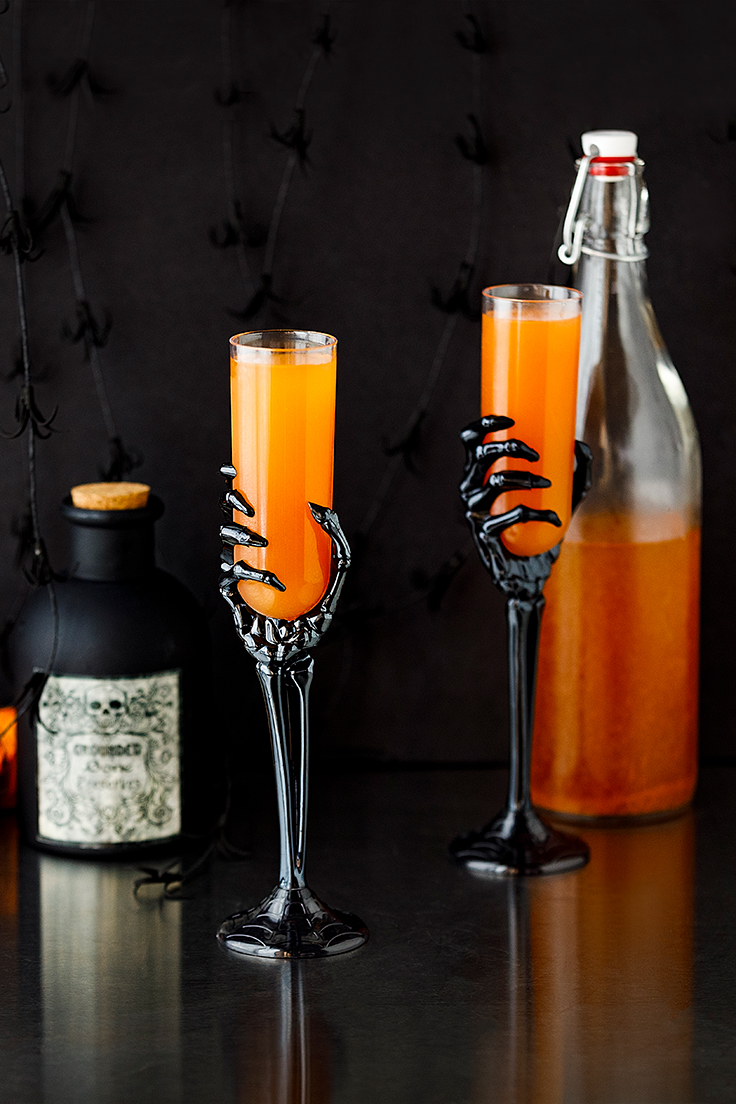 Products used in this recipe