Earthier than a peanut butter cookie and delicately flavored with Natural Honey Extract, Honey Tahini Cookies are ideal for an afternoon coffee or tea. Blanched Almond Flour adds a subtle nutty undertone and means these cookies are gluten-free! Makes 1 dozen cookies.
Ingredients
Directions
Preheat the oven to 350℉.
Combine all ingredients in a large bowl and mix together until fully incorporated.
Scoop the dough on a parchment-lined baking sheet in tablespoon-sized balls and flatten to ¼ inch thick.
Sprinkle sesame seeds on top.
Bake for 8-10 minutes or until a deep golden brown.
Let cool on pan for at least 10 minutes.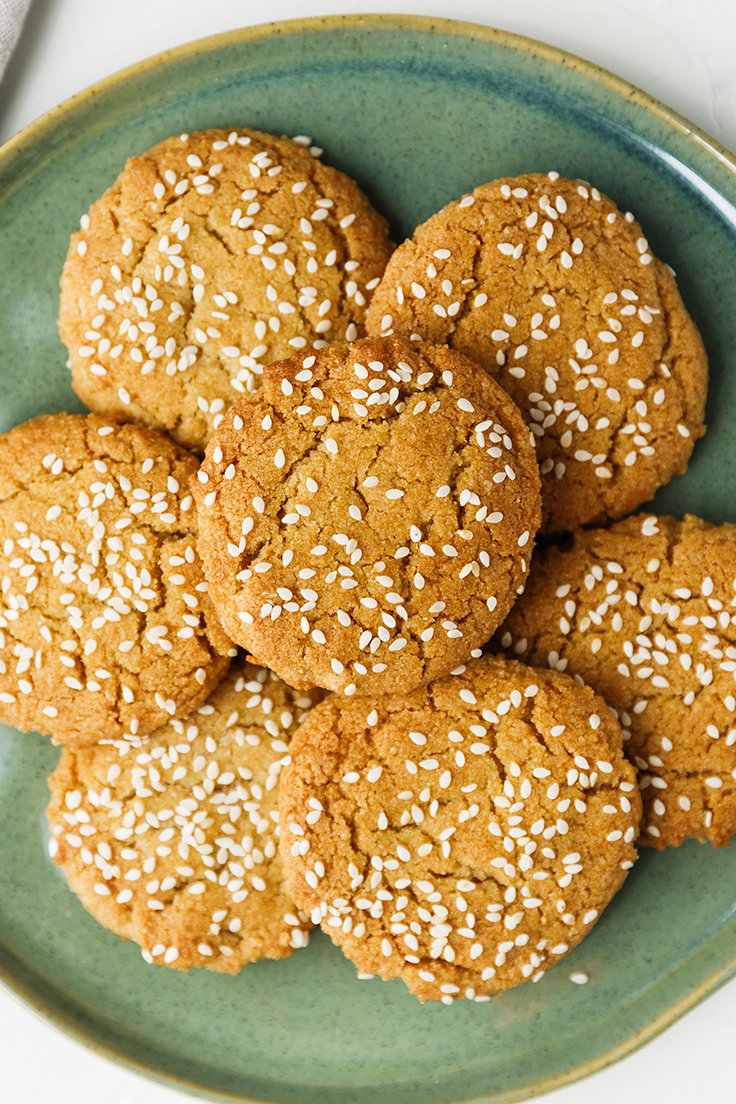 Products used in this recipe