A simple and tasty recipe perfect for holiday gatherings! These will take your signature cheese board to a whole new level.
Ingredients
¼ cup sugar
3 tbsp brown sugar
1 tsp salt
½ tsp cinnamon
1 egg white
1 tbsp water
8 oz pecans (or a mixture of your favorite nuts)
Directions
Preheat oven to 275°F.
Combine sugars, cinnamon, and salt in a large bowl.
In another large bowl, whisk egg white and water vigorously until mixture is foamy, about 1 minute. Whisk in extracts.
Toss nuts into egg mixture and coat evenly.
Add sugar mixture and toss to coat evenly.
Spread out onto a silpat-lined baking sheet and bake for 30 minutes total, stirring nuts after 15 minutes.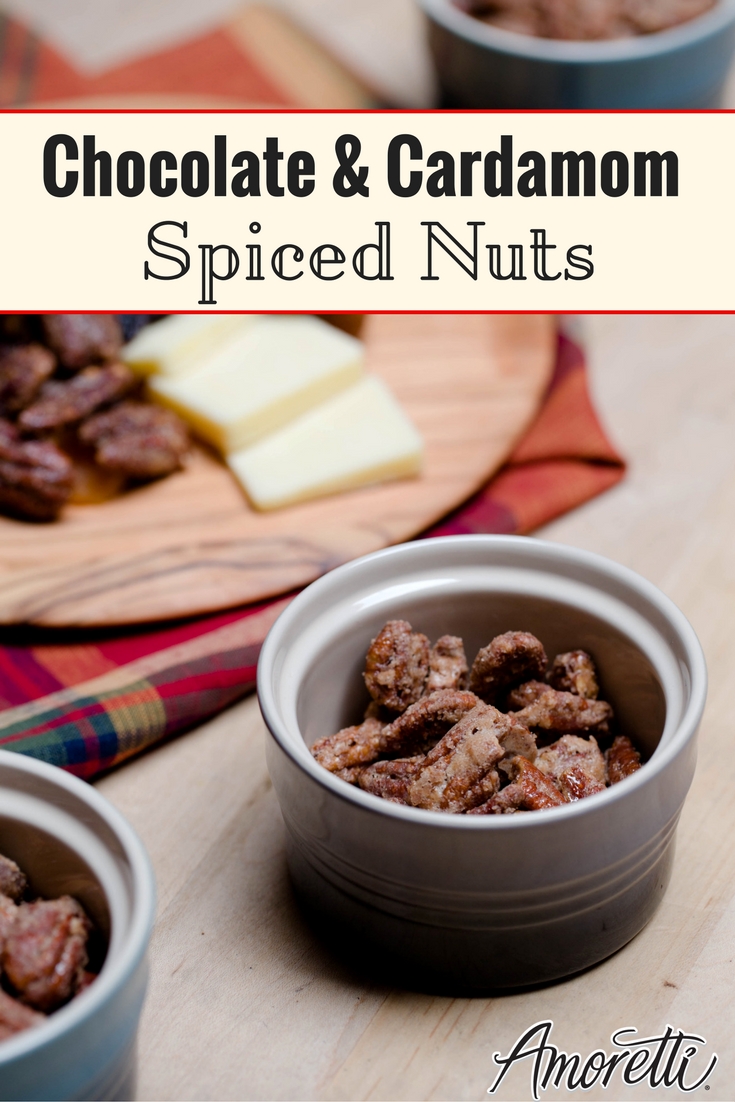 Products used in this recipe