Listen closely, can you hear the song of ice and fire? The Great War is here and all houses must band together for any hope of survival. Grab your dragonglass and stoke the fires, the Night King has come. Drink only if you dare! Makes 1 cocktail.
Ingredients
2 fl oz gin
½ lemon, juiced
ice
tonic water
FOR SERVING
shattered blue ice (see tips)
151 proof alcohol of choice, optional
1 match, optional
Directions
Pour gin, Orange Blossom Syrup, lemon juice, and ice in a shaker. Shake it up.
Place fresh ice at the bottom of the glass, add large "shards" of blue ice.
Strain drink into the glass and top with tonic water.
***VERY OPTIONAL STEP: Find a metal or fireproof plate and place the glass on it. Pour a very small amount of 151 proof around the glass. Light it on fire!!!
TIPS:
TO MAKE BLUE ICE: Add a drop of blue food coloring to 2 cups of water, making sure to keep it very pale. Pour onto a small sheet pan or other shallow container and freeze. Once frozen, tap the ice in a few random places to shatter it.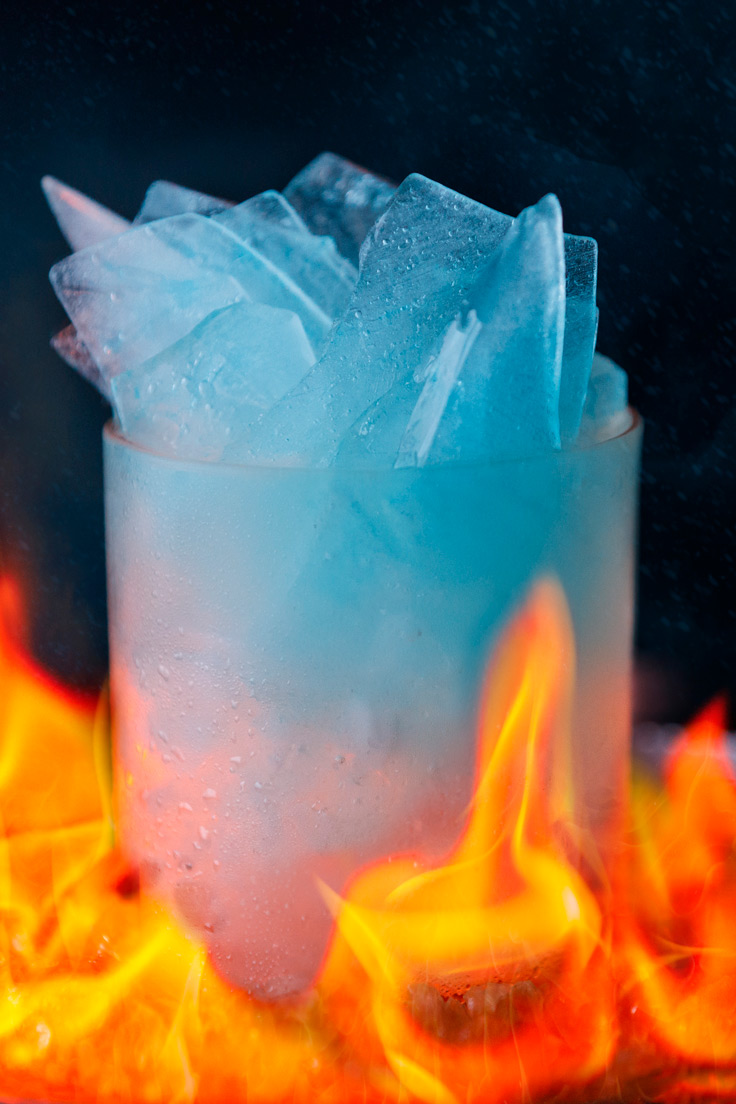 Products used in this recipe