Don't be scared, sound it out with us foo-yeh-teen (it's French). These bars are very rich and the light crunch on the bottom is a pleasant surprise with each bite. If you have not used feuilletine before, now is a good time to add it to your pantry! Feuilletine is flakes of crushed crêpes Dentelle; very light, delicate brown flakes of what look (and taste!) like sugar cones. We bought ours on Amazon. Makes thirty-two 1" x 2" bars.
Ingredients
6 oz semisweet chocolate, melted
5 oz pailleté feuilletine
whole or crushed hazelnuts, optional, for decoration
pink salt, optional, for decoration
gold leaf, optional, for decoration
SPECIAL EQUIPMENT
Directions
Line an 8" square pan with parchment paper, keeping a bit of overhang to assist in removing the bars from the pan. If you have a silicone pan, that will work best for easy removal.
Melt Hazelnut Dark Chocolate Spread in the microwave BUT do it in 5-10 second intervals, stirring in between each interval. 15 seconds is about all you need.
In a bowl, combine the melted chocolate, Hazelnut Dark Chocolate Spread, and feuilletine.
Spread the mixture evenly in the parchment-lined pan. Chill in the refrigerator while heating the ganache.
Heat Dark Chocolate Ganache in the microwave in very short intervals, 10 seconds at a time, stirring to thoroughly combine.
Pour the ganache over the chilled crust and set aside to set up for 3-4 hours or overnight in a cool place. Or it can be chilled in the refrigerator for 45 minutes if you're short on time.
Before cutting, lift the bars from the pan using the overhanging parchment. If you are using a silicone mold, gently run a flat spatula around the edges and lift it out with the aid of a wide spatula.
Cut into small rectangles or squares, these are pretty rich.
Top with whole or crushed hazelnuts, a tiny bit of pink salt or gold leaf.
Keep the bars in a cool room until ready to serve.
TIPS:
If you refrigerate, there is a chance the ganache may crack and attract moisture, changing the appearance of the smooth top.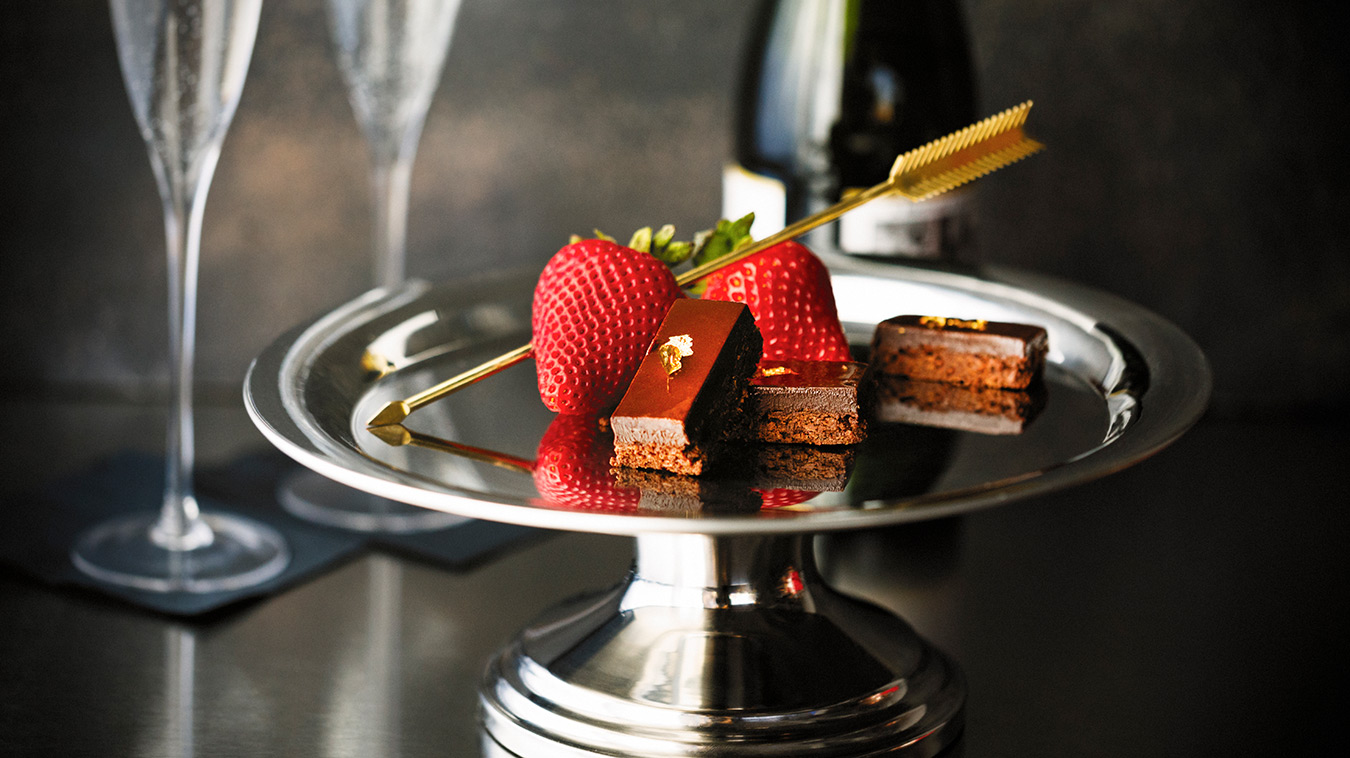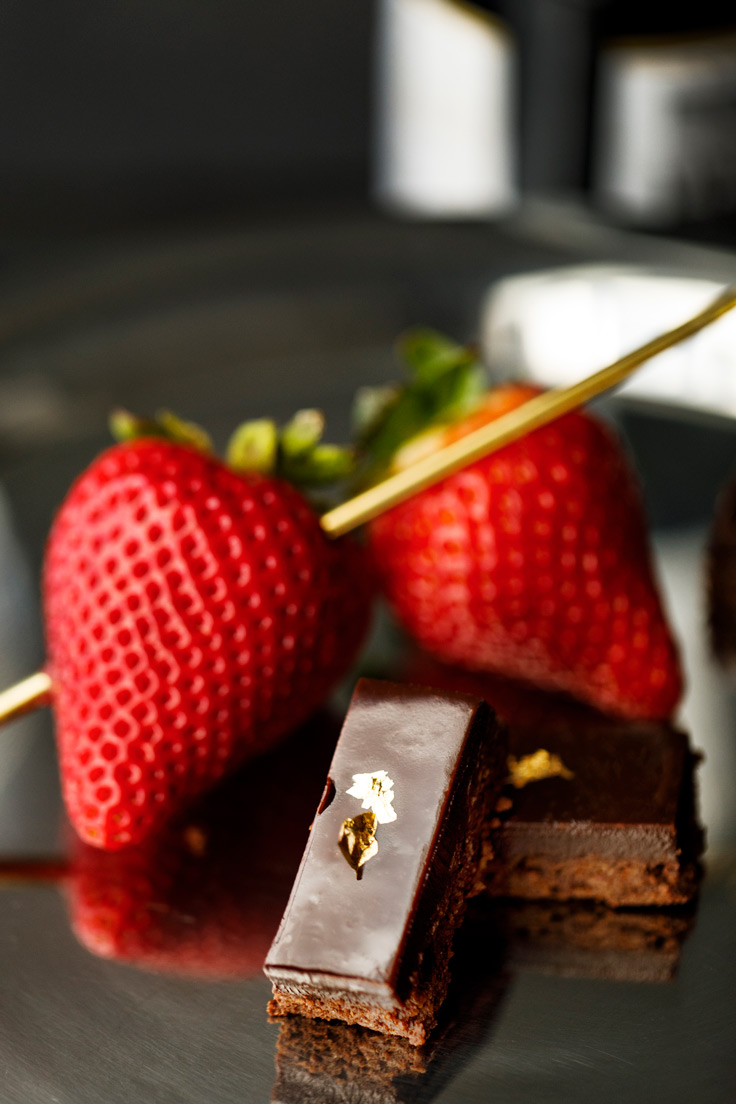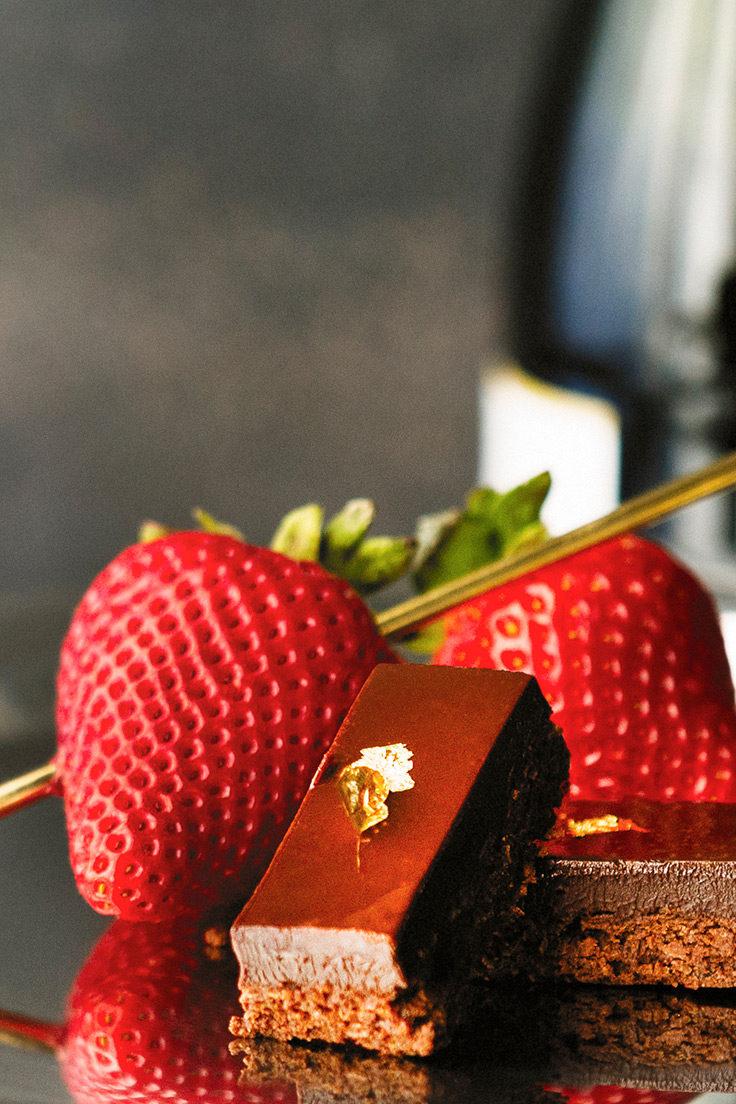 Products used in this recipe