Summer is right around the corner and to feel like you are in a tropical paradise, try this drink! It's full of tropical coconut, banana, and just the right amount of rum! Makes one drink.
Directions
Blend banana, ice cream, rum, Kahlua, Coconut & Banana Craft Purees with a small scoop of ice until smooth.
Drizzle Milk Chocolate Dessert Sauce into a serving glass and pour in contents of blender.
Top with whipped cream and a drizzle of Milk Chocolate Dessert Sauce.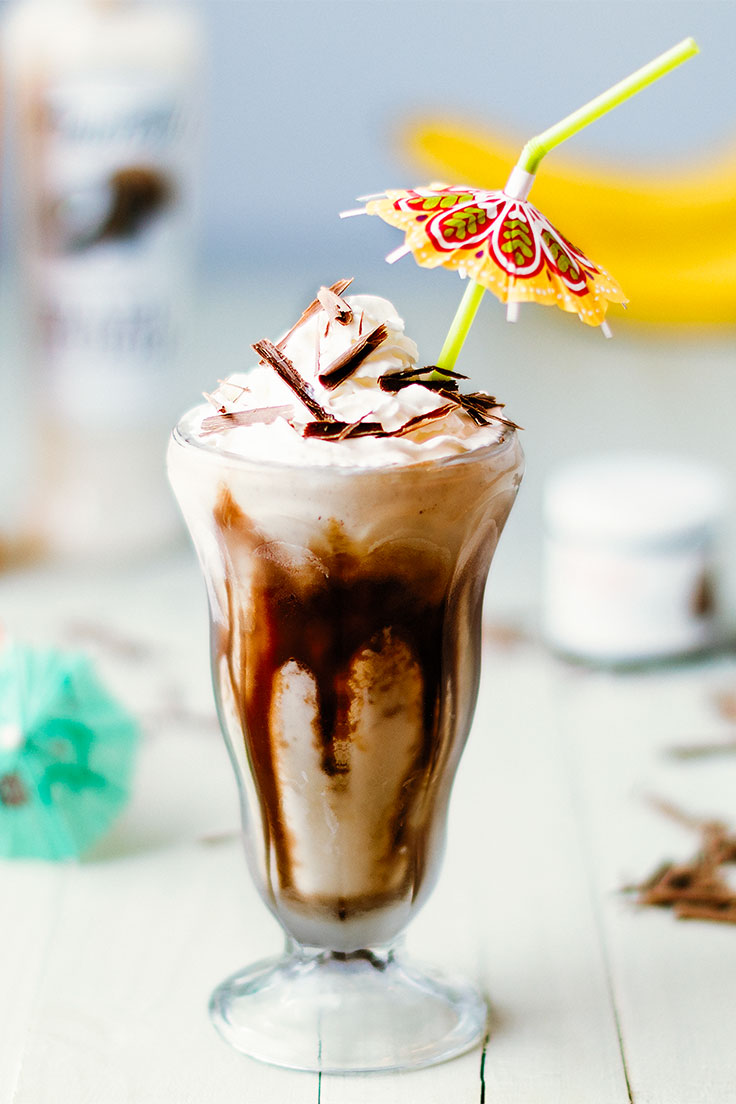 Products used in this recipe