Dia de los Muertes, a day to remember loved ones, calls for a special dessert. Chef-in-training Kayla created this deep dark chocolate cheesecake with Mexican Coffee Liqueur Type Syrup and a heavy sprinkle of cinnamon for the perfect Mexican-inspired flavor. She also used her training (along with our perfectly smooth White Modeling Almond Marzipan and a selection of Food Colors) to make beautiful edible roses to top our Dark Chocolate Ganache glaze. This gorgeous cheesecake is actually simple to make and we'll walk you through every step, even those fabulous roses. Makes one 8" cheesecake.
Ingredients
MARZIPAN ROSES
CHOCOLATE CRUST
½ cup (1 stick) butter, melted
MEXICAN CHOCOLATE CHEESECAKE
3 - 8oz blocks cream cheese, room temperature
1½ cups sugar
⅓ cup black cocoa powder
½ tsp salt
2 tsp cinnamon
¾ cup heavy cream
12 oz semisweet chocolate, melted
4 eggs, room temperature
TOPPING
SPECIAL EQUIPMENT
large pastry bag
8" springform pan
stand mixer or hand mixer
bain-marie
Directions
MARZIPAN ROSES
Add Natural Yellow Food Color to White Modeling Almond Marzipan and work it in to create a smooth piece of yellow marzipan.
Wrap in plastic and chill in the fridge for ten minutes.
Take a piece of the colored marzipan, roll it into a log, and cut it into 8 equal-sized pieces.
Cut the pastry bag open along one seamed edge of the bag.
Roll each piece of colored marzipan into a ball and place each of them onto one side of the open pastry bag.
Flatten each ball at an angle and then use your fingers to taper the edges of the flatter side of each petal.
Roll the petals together, layering them, in a rose-like fashion.
Let the roses dry on a parchment-lined sheet pan at room temperature for a few hours or overnight.
CHEESECAKE
Preheat the oven to 350℉.
Wrap the bottom of an 8" springform pan with foil. Line the inside of the pan with parchment and spray with nonstick cooking spray. Set aside.
Mix the melted butter and Natural Cookies & Cream Cookie Crumbs together. Press evenly in the bottom of the springform pan and bake for ten minutes.
Reduce the oven temperature to 300℉.
In a stand mixer or with a hand mixer, beat cream cheese until smooth. Add sugar, cocoa powder, Madagascar Bourbon Vanilla, salt, and cinnamon. Mix until combined.
Add heavy cream, melted chocolate, and Mexican Coffee Liqueur Type Syrup. Mix until no lumps remain.
Gently stir in the eggs.
Pour the batter onto the baked crust and place the springform pan onto a sheet pan. Once the sheet pan is in the oven, create a water bath for it by filling the sheet pan with water until it reaches halfway up the cheesecake.
Bake for 1½-2 hours. Then turn off the oven and let the cheesecake sit in it for another hour without opening the oven door.
Carefully remove the sheet pan from the oven and lift out the cheesecake.
Let the cheesecake chill overnight before removing from the springform pan.
Warm Dark Chocolate Ganache until it becomes liquid.
Stir in Mexican Coffee Liqueur Type Syrup and pour it over the cheesecake.
Decorate the cheesecake with sprinkles, marzipan roses, or leave it plain!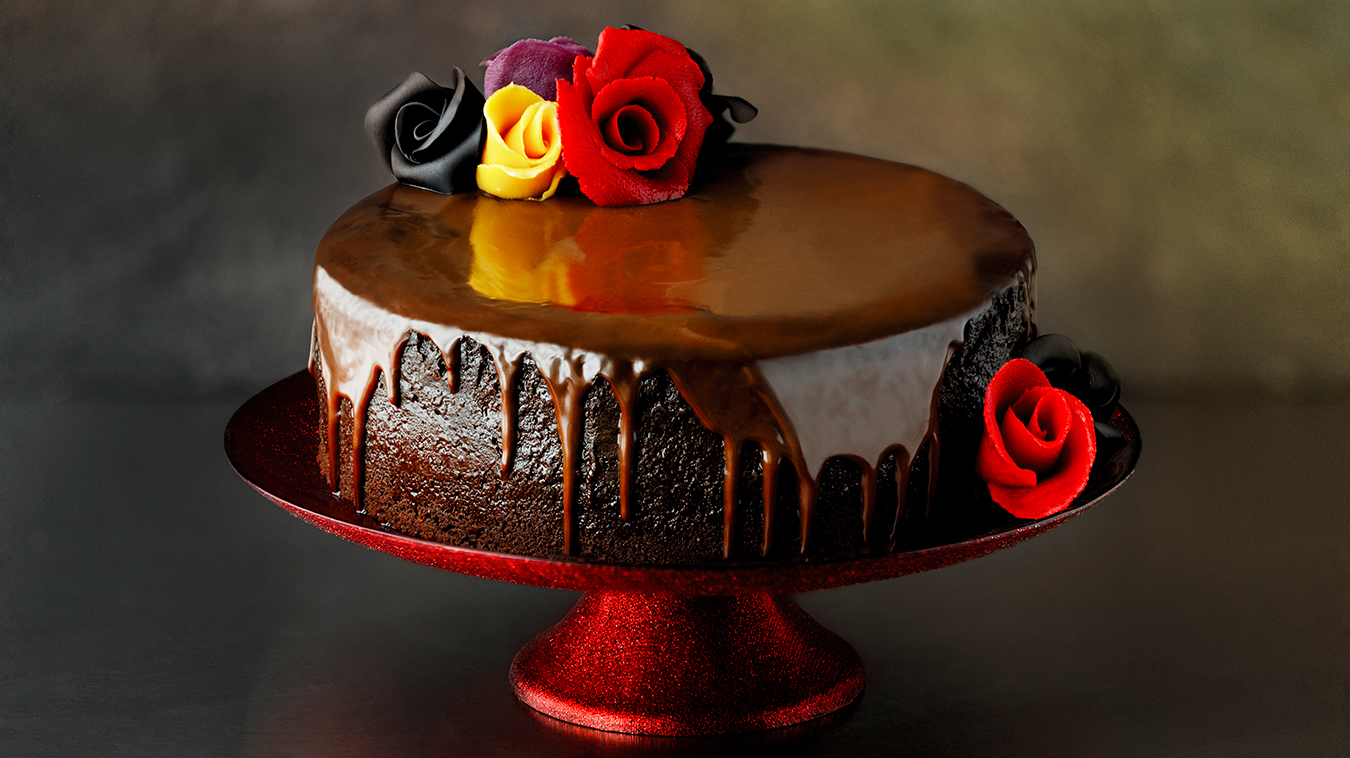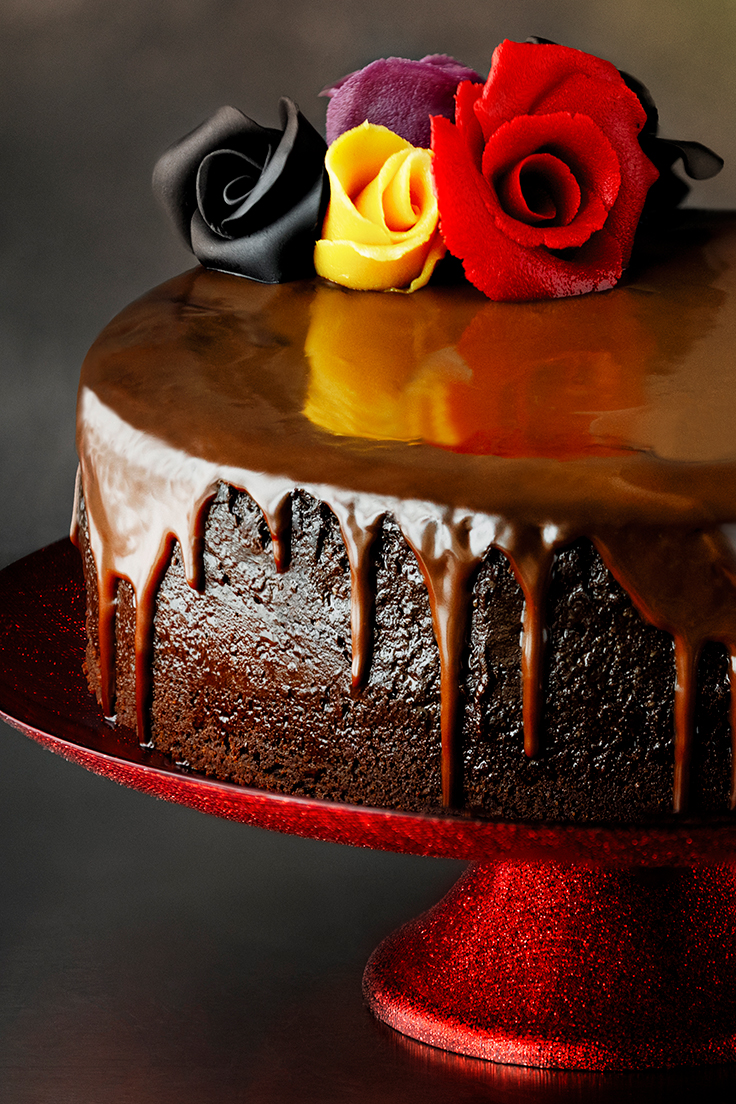 Products used in this recipe