With everyone heading back to school, we thought we'd add some joy to lunchtime with a month of cookies! We've got 5 more cookie recipes (plus an edible cookie dough!) so set out a few sticks of butter to soften and bake along with us. And these deep, dark chocolate cookie with pockets of melty chocolate and crunchy toasted almonds are the lunchbox treat you've been waiting for! Blanched Almond Flour and Almond Extract add layers of almond flavor. Makes about 2 dozen cookies.
Ingredients
1 cup slivered almonds
¾ cup flour
⅔ cup cocoa powder
1 tsp baking soda
pinch salt
½ cup (1 stick) butter, room temperature
½ cup brown sugar
½ cup sugar
1 egg
½ cup dark chocolate chips
Directions
Preheat the oven to 350℉.
Toast the almond slivers for 5-8 minutes and set aside to cool.
Mix flour, Almond Flour, cocoa powder, baking soda, and salt in a bowl and set aside.
Cream the butter and sugars together until smooth.
Add the egg, Madagascar Bourbon Vanilla, and Almond Extract to the butter and mix until smooth.
Add the dry ingredients all at once and mix until just combined.
Fold in toasted almond slivers and chocolate chips.
Scoop tablespoon-sized balls of dough onto a parchment-lined baking sheet about two inches apart.
Bake for 13 minutes.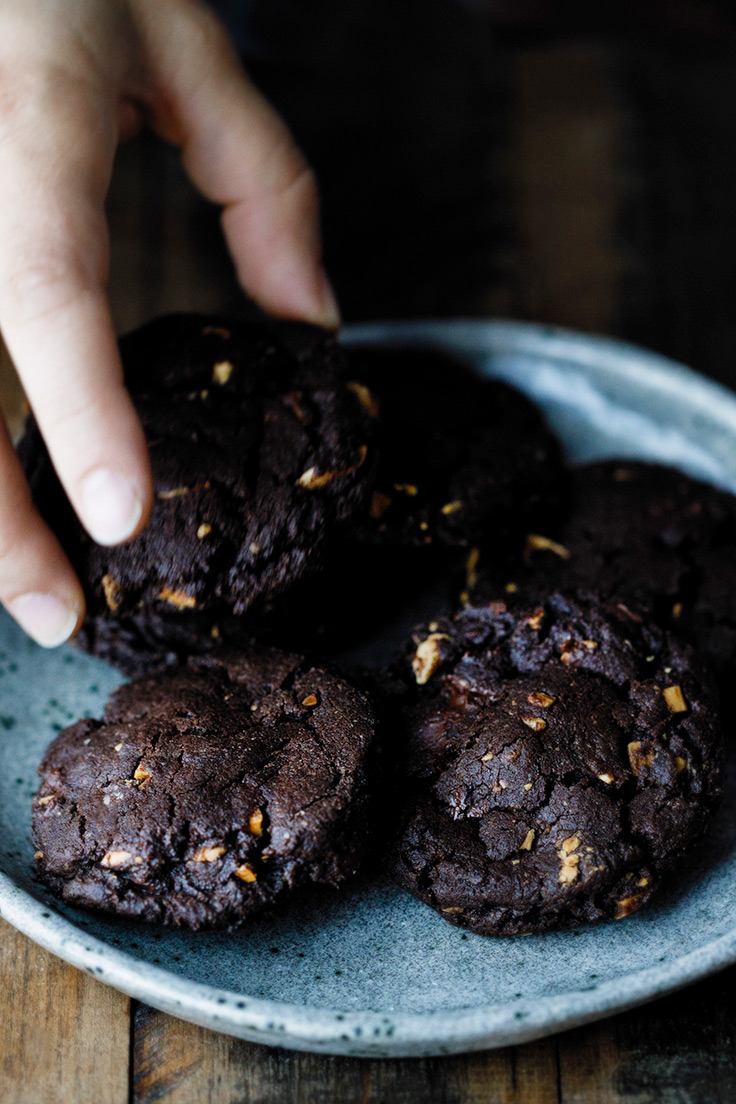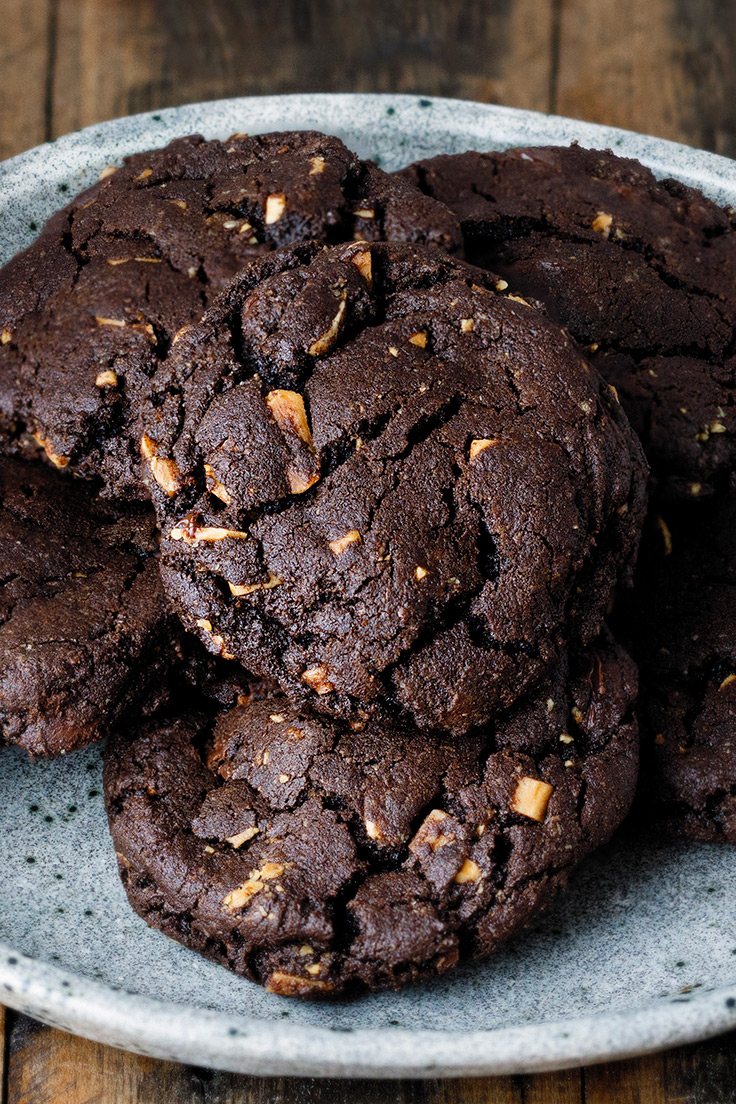 Products used in this recipe