Even if you are not joining the family upstairs for tea, you can still enjoy these refreshing little sandwiches; so simple and so delicious. Mojito Mint Extract boosts the mint flavor, giving you that fresh mintiness in every bite and making these the "go-to" snack for any picnic. Makes 20 small, open-faced sandwiches.
Ingredients
4 oz cream cheese, room temperature
2 tbsp mascarpone
1 tbsp heavy cream
5 leaves fresh mint, diced, plus 20 tiny leaves for garnish
pinch salt
5 slices white bread
1-2 cucumbers
SPECIAL EQUIPMENT
Directions
Combine the cream cheese, mascarpone, heavy cream, Mojito Mint Extract, diced mint, and a pinch of salt.
Using a mandolin, slice the cucumber lengthwise, including the peel.
Cut the slices in half, lengthwise, and remove any seeds.
Spread a thin layer of the cream cheese mixture onto each slice of bread.
Lay the thin slices of cucumber over the cheese at an angle, covering part of the previous slice as you go.
Trim the edges of the bread to remove the crust.
Cut the bread in half and then half again, giving you four squares from each slice of bread.
Top each with a small dollop of cream cheese mixture and a tiny mint leaf.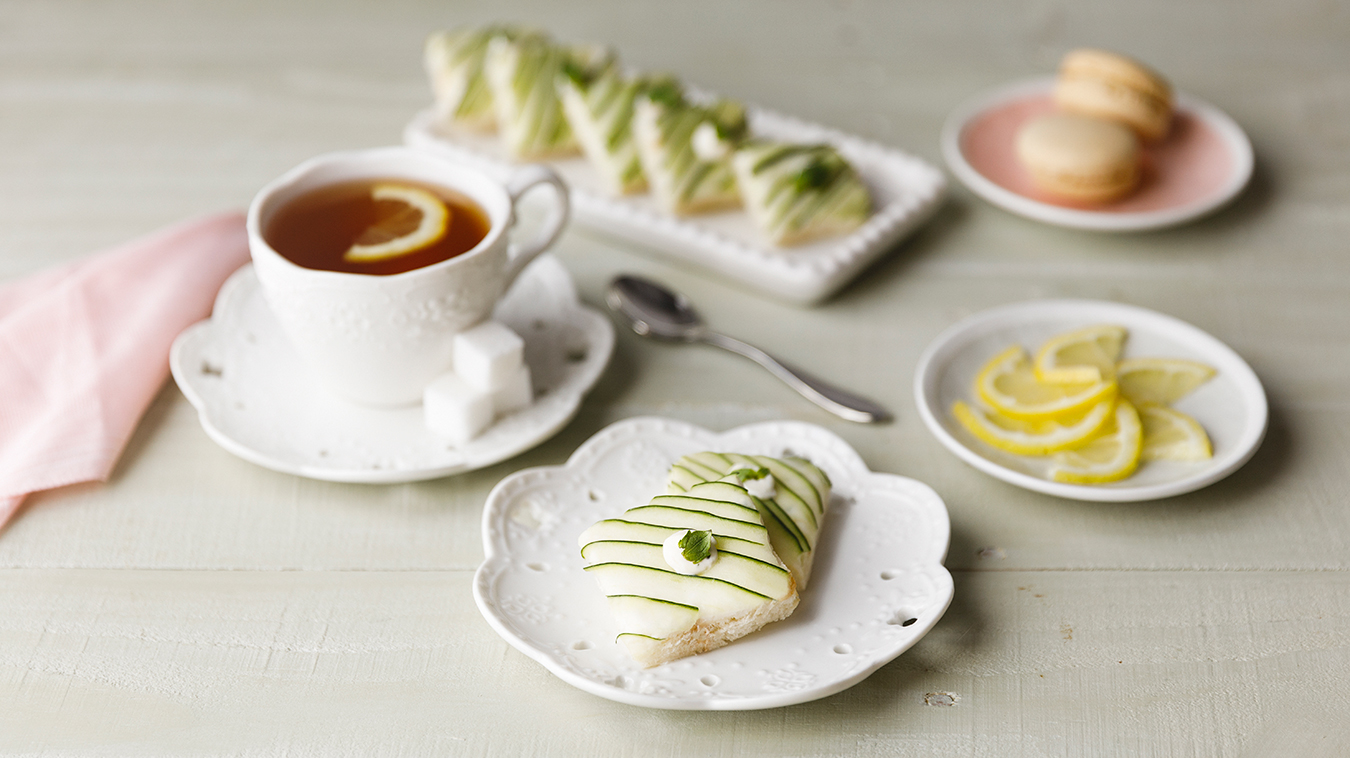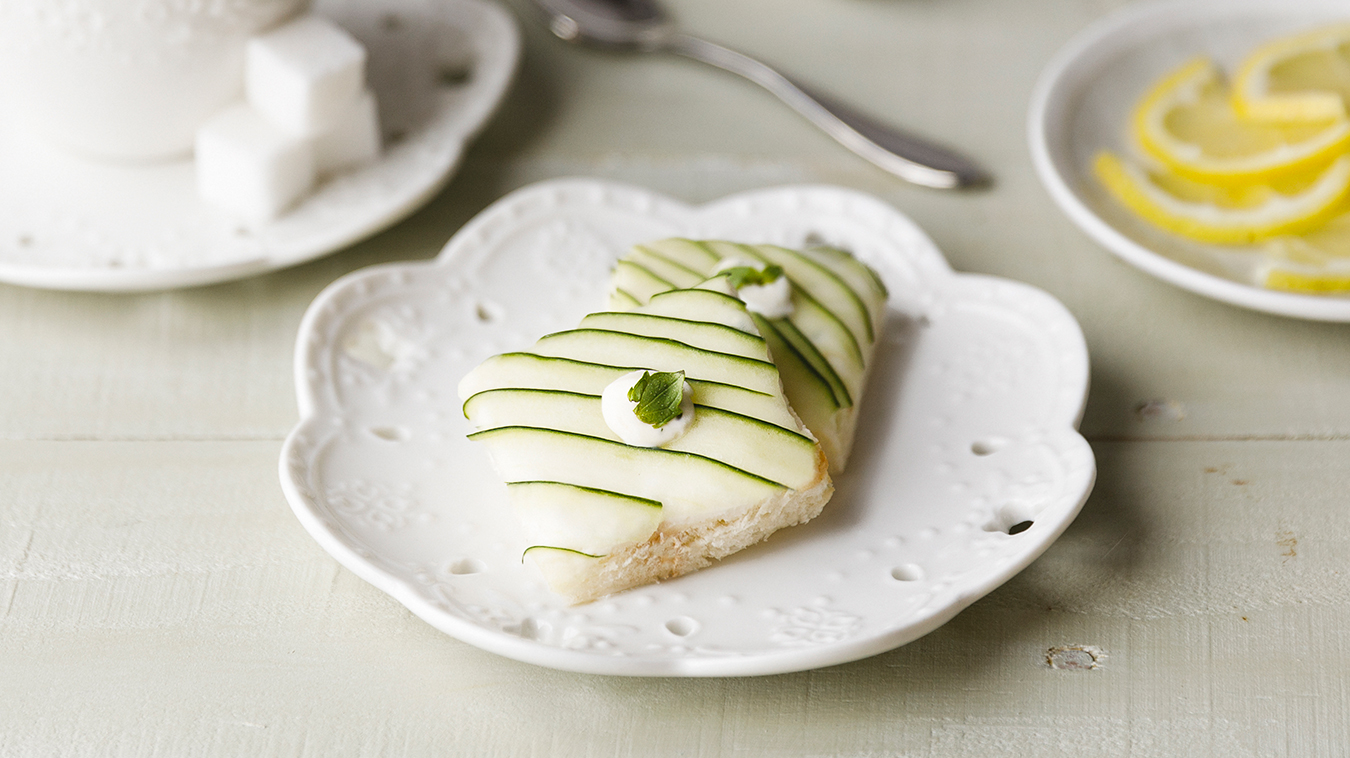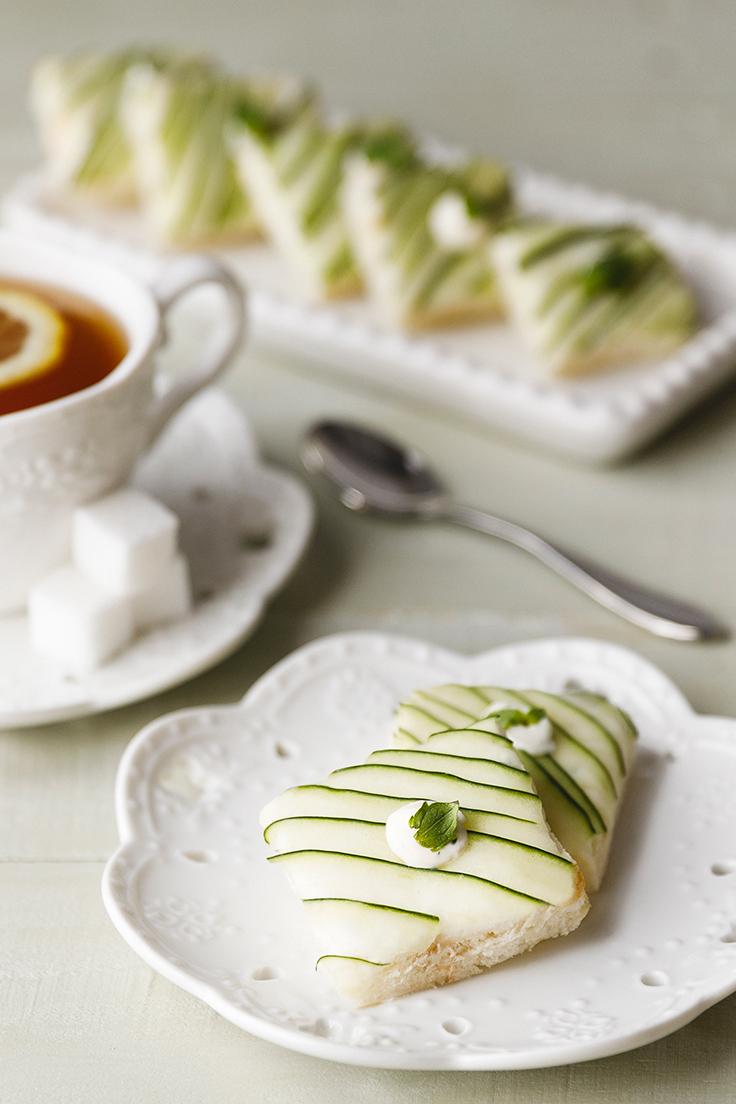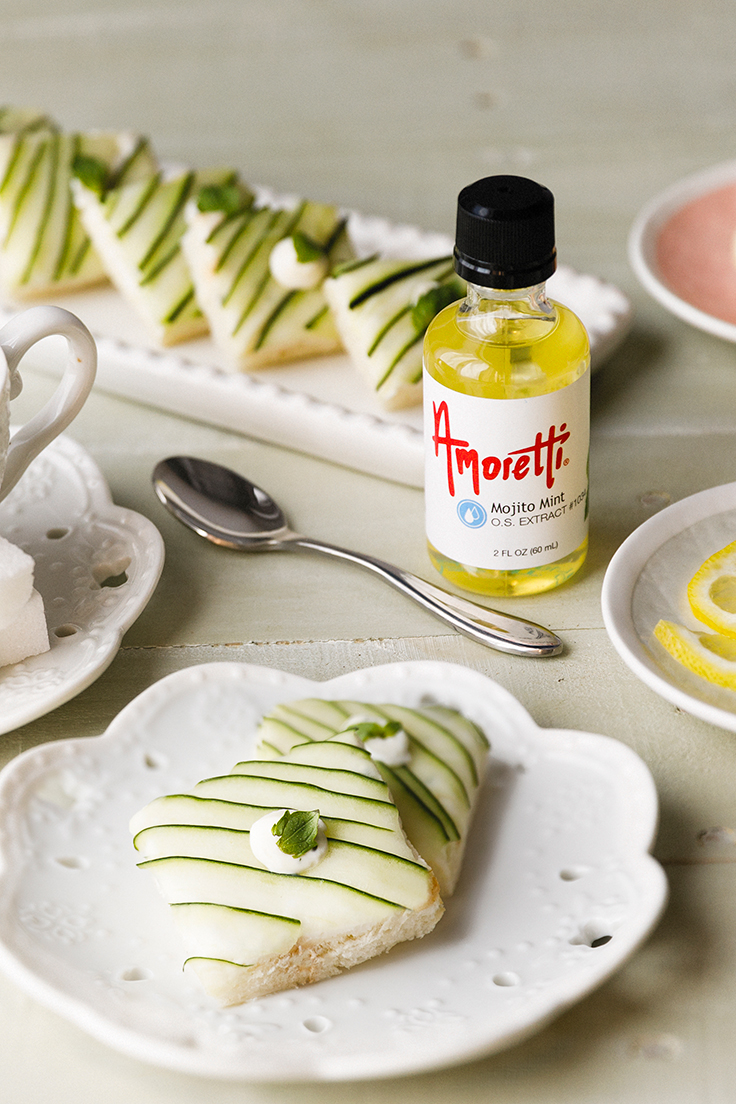 Products used in this recipe