What could make marshmallow treats better? The sweet taste and natural hot pink color of Cotton Candy Artisan! These whip up in a flash (forgot about that classroom Valentine's Day party?) while looking extra fancy cut in heart shapes and drizzled with chocolate. Yield depends on cookie cutter size.
Ingredients
4 tbsp butter, plus more for dish
1 - 12oz bag marshmallows
5½ cups crispy rice cereal
1 cup chocolate, melted, optional garnish
sprinkles, optional garnish
SPECIAL EQUIPMENT
heart-shaped cookie cutter
Directions
Grease a 9" x 13" dish with nonstick spray or butter.
Melt butter in a large pot over medium-low heat.
Add marshmallows and slowly melt while stirring often.
Once completely melted, stir in Cotton Candy Artisan until well incorporated.
Add all the cereal at once and stir until evenly coated.
Pour out into the greased pan and press down to make an even layer. Pro tip: spray your hand or glove to press down the cereal and it won't stick.
Use a heart-shaped cookie cutter to cut out as many hearts as you can.
Microwave the scraps and press them back together and cut out more hearts.
Dip or drizzle with melted chocolate and top with sprinkles if desired.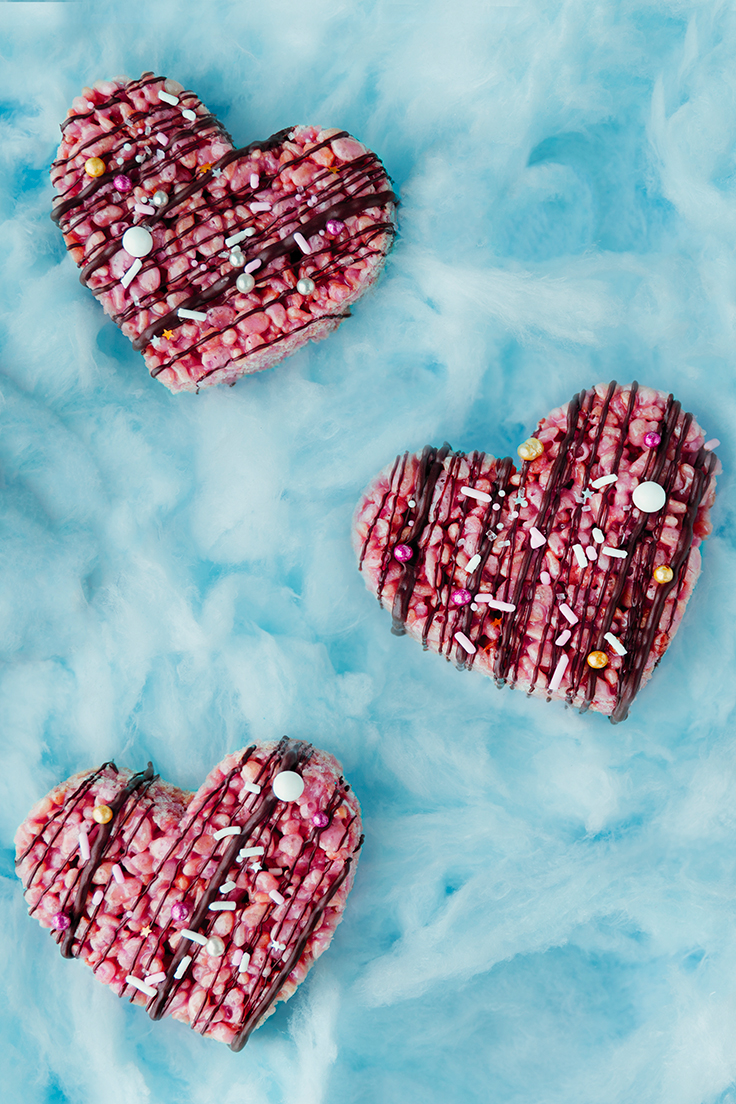 Products used in this recipe