Light the tiki torches and shake out the beach towels, it's officially summer!
The gang's back for a 4th adventure (a road trip of course) and we're marking the occasion by decorating our panna cotta with fluffy white fondant clouds, just like the wallpaper in Andy's room! Blue Raspberry Compound adds stunning color (and flavor) while Coconut Cream Artisan adds that first day of summer flavor. Makes about 6 servings.
Ingredients
1 tbsp powdered gelatin
1 cup milk
3 cups cream
pinch salt
Directions
In a saucepan, bloom the gelatin in milk for 5 minutes.
Warm over low heat and whisk until melted, careful not to boil.
Add cream, Blue Agave Nectar, Blue Raspberry Compound, Coconut Cream Artisan, Madagascar Bourbon Vanilla, and salt. Stir continuously on low until heated through, about five minutes.
Let mixture cool down a bit before pouring into your final serving cups or bowls.
Refrigerate four hours or overnight to set completely.
TIPS:
We decorated our panna cotta with fondant shapes. Dye the fondant different colors or leave it white and shape to suit your occasion!
The lovely blue of our panna cotta also lends itself to beach-themed decorations (try graham cracker crumbs and fondant seashells) or add colorful fondant balloons for a festive sky.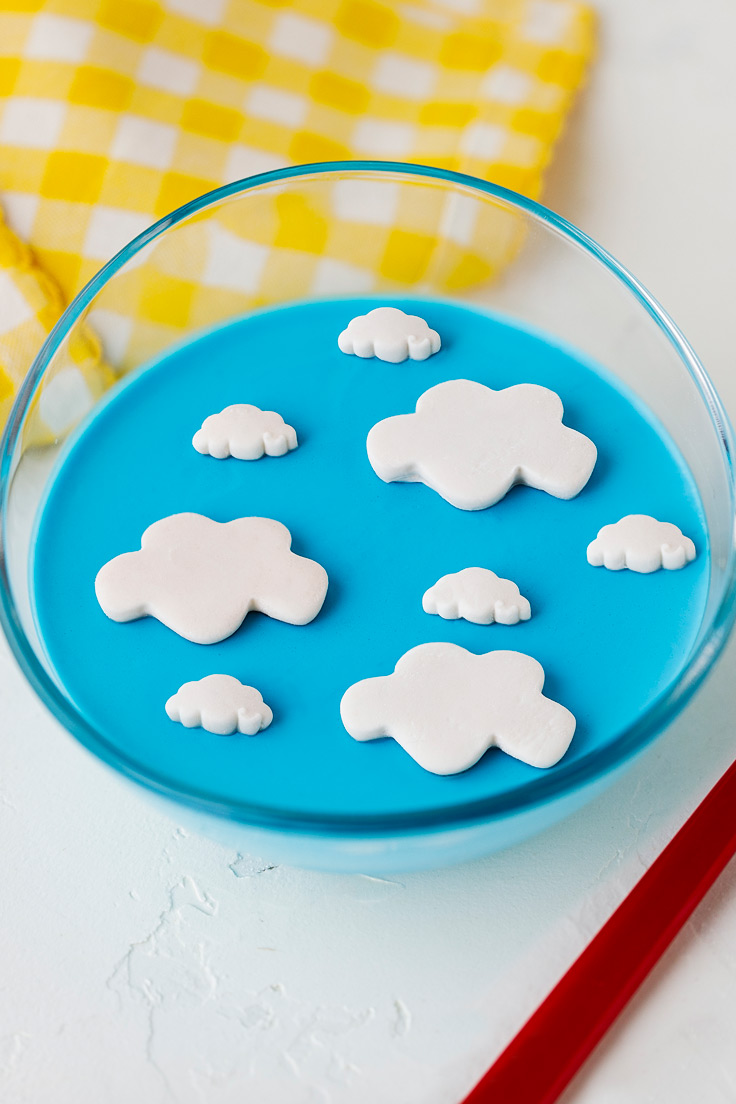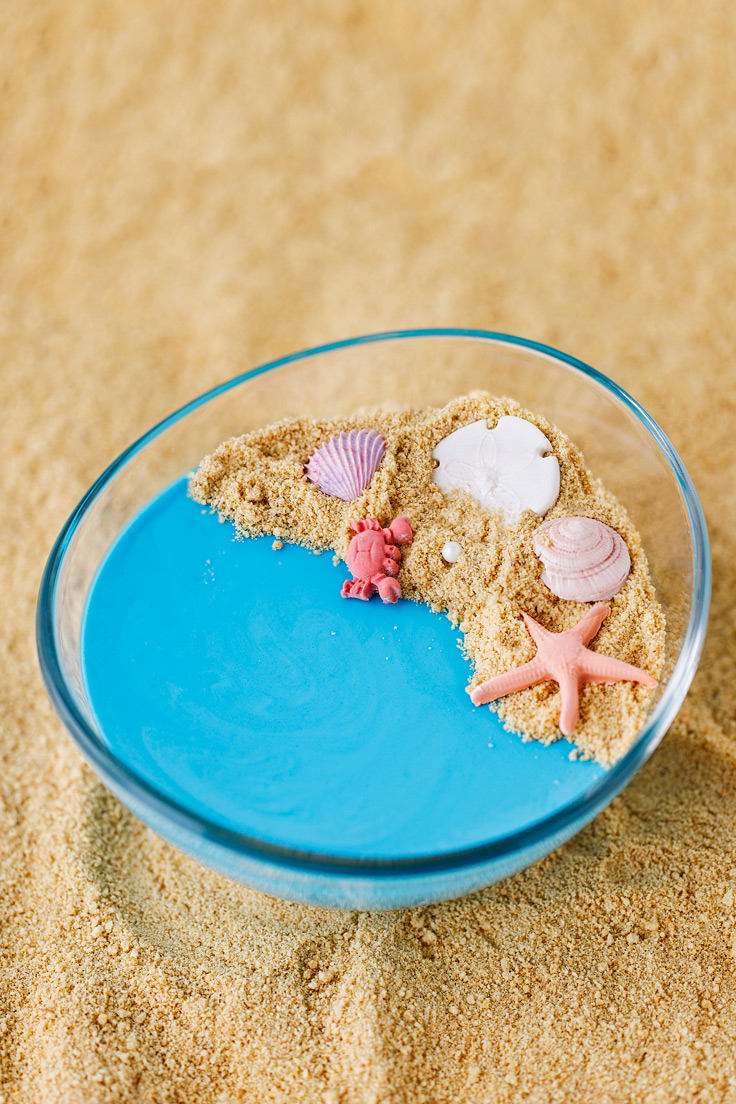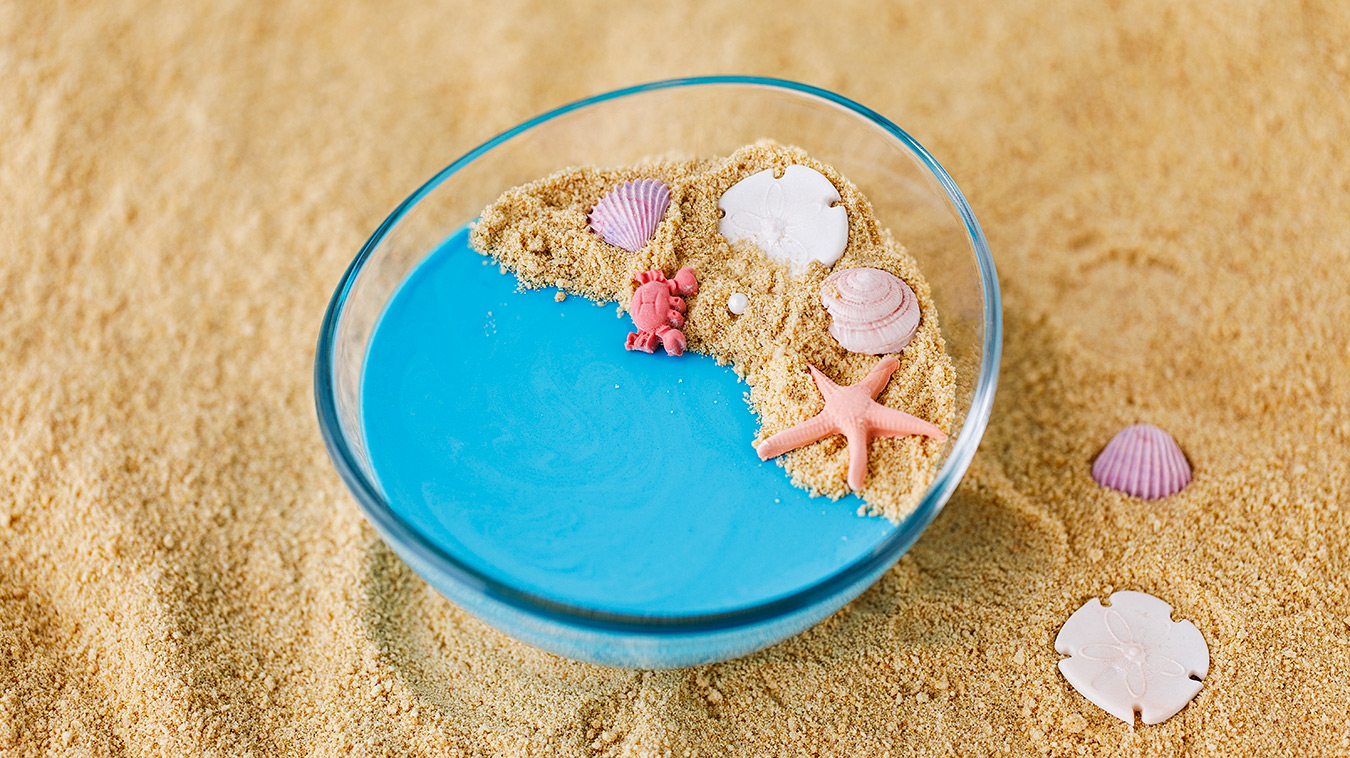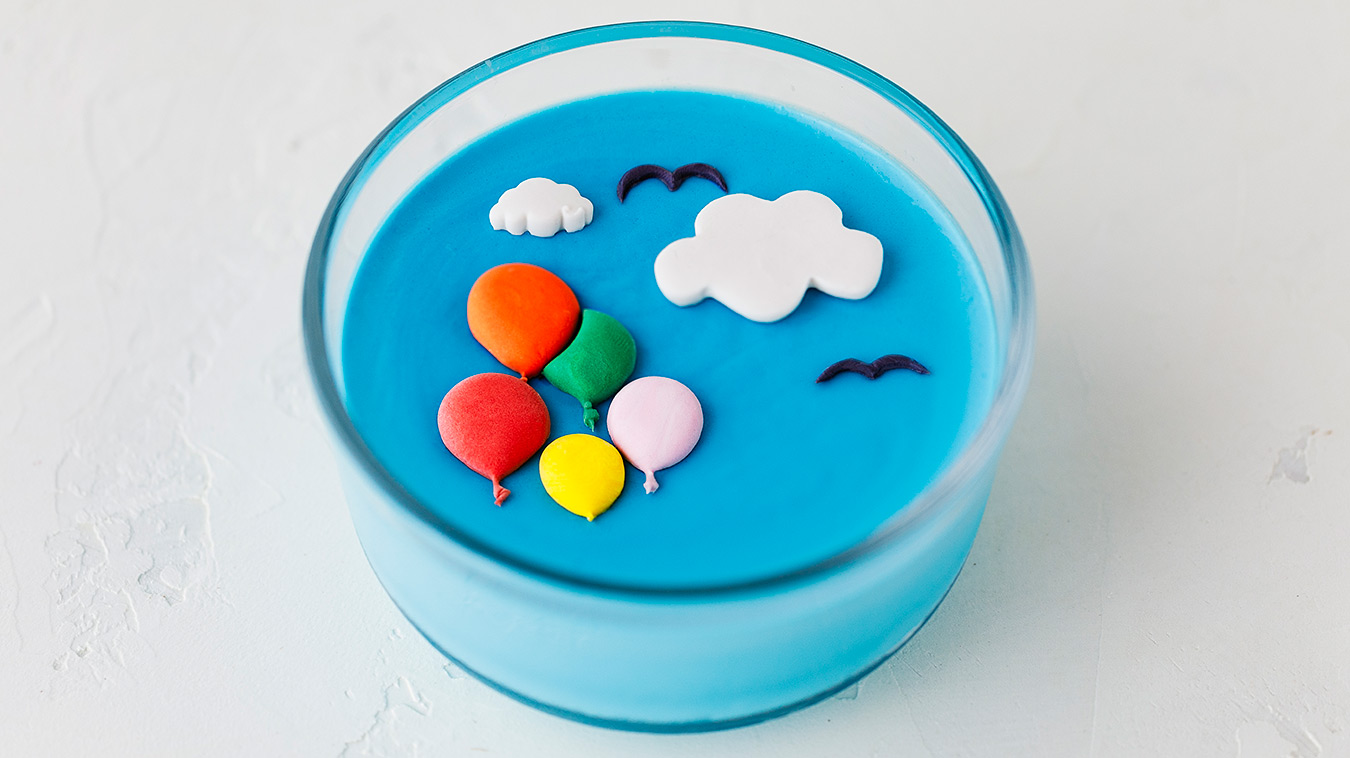 Products used in this recipe