If you're having a party or guests anytime soon, then you're going to love this recipe. Our easy-to-make yet deliciously indulgent Chocolate Dipped Cookie Spread Pretzels are perfect finger food. And with a variety of cookie spreads available and choices of white and dark chocolate for dipping, you can easily cater to any taste. Enjoy!
Ingredients
pretzels
white or dark chocolate
Directions
Place small pretzels on a cookie sheet lined with parchment paper.
Fill the holes with Amoretti Cookie Spread.
Freeze for at least 3 hours or overnight.
Temper white or dark chocolate and dip the frozen, filled pretzels and set on a sheet pan lined with parchment paper.
Let chocolate pretzels set for an hour in a cool place.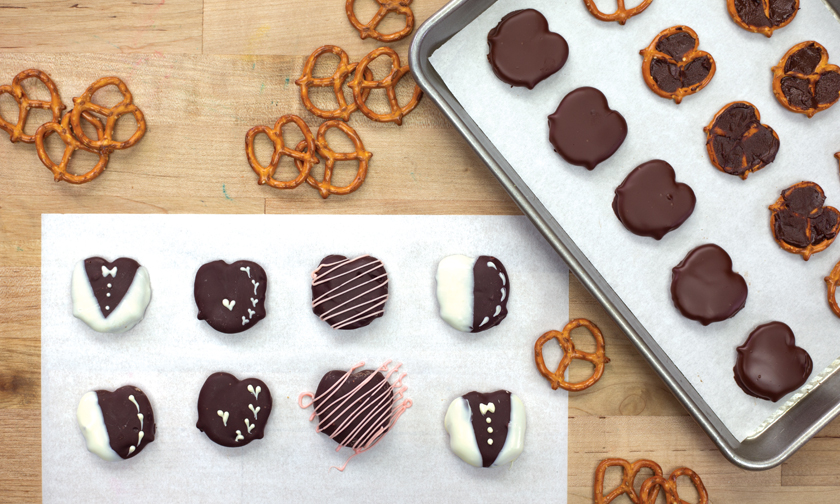 Products used in this recipe