What is more summery than peaches and blackberries? A little brulee action adds another dimension while Blackberry Syrup and Peach Craft Purée round out the party. Makes 1 cocktail.
Ingredients
SPECIAL EQUIPMENT
Directions
Take a slice out of the peach and set aside.
Peel the rest of the peach and cut up into chunks. Sprinkle with sugar and torch until caramelized.
Place in a small pitcher and muddle with 3 fresh blackberries.
Add the gin, lime juice, Blackberry Syrup, and Peach Craft Puree. Add a few large ice cubes and stir well to chill.
Sprinkle the reserved peach slice with a touch of sugar and torch until golden brown. Skewer with the remaining 2 blackberries.
Strain over crushed ice and top with garnish.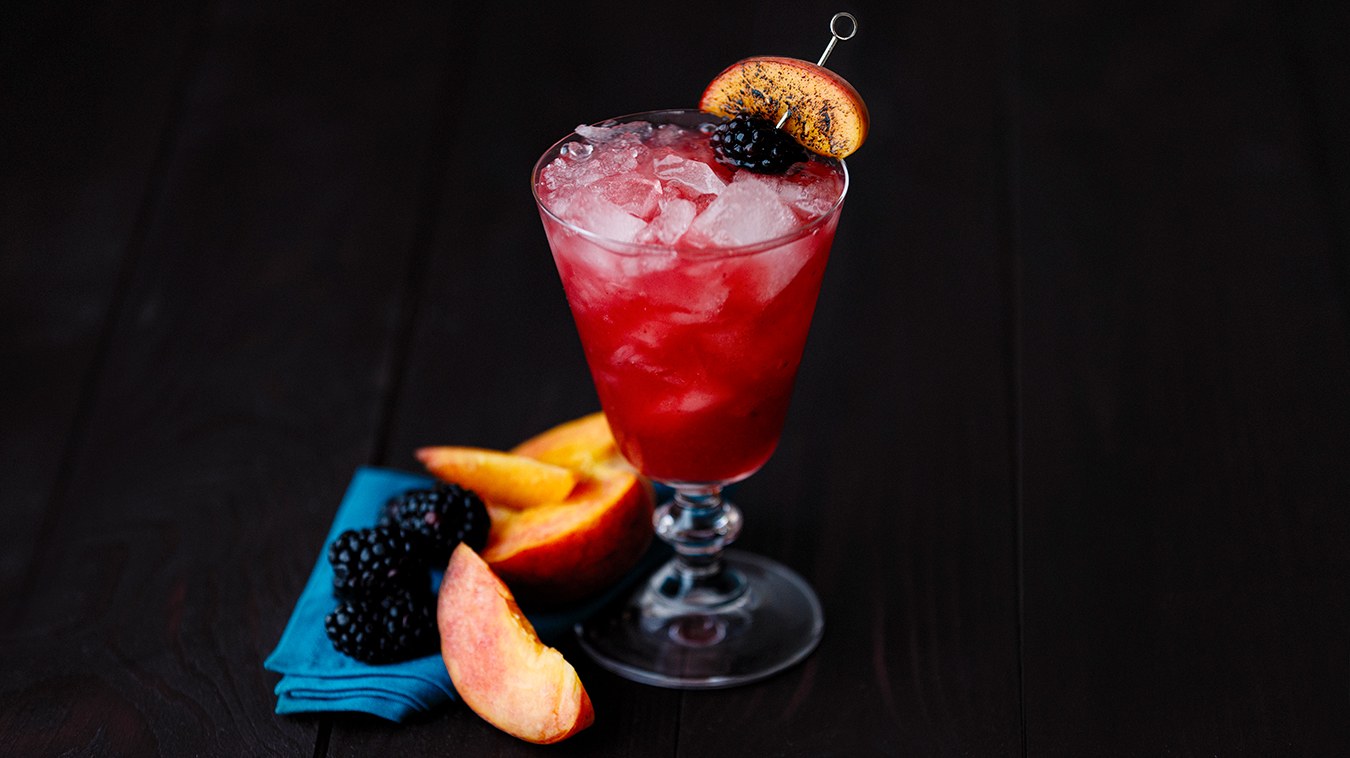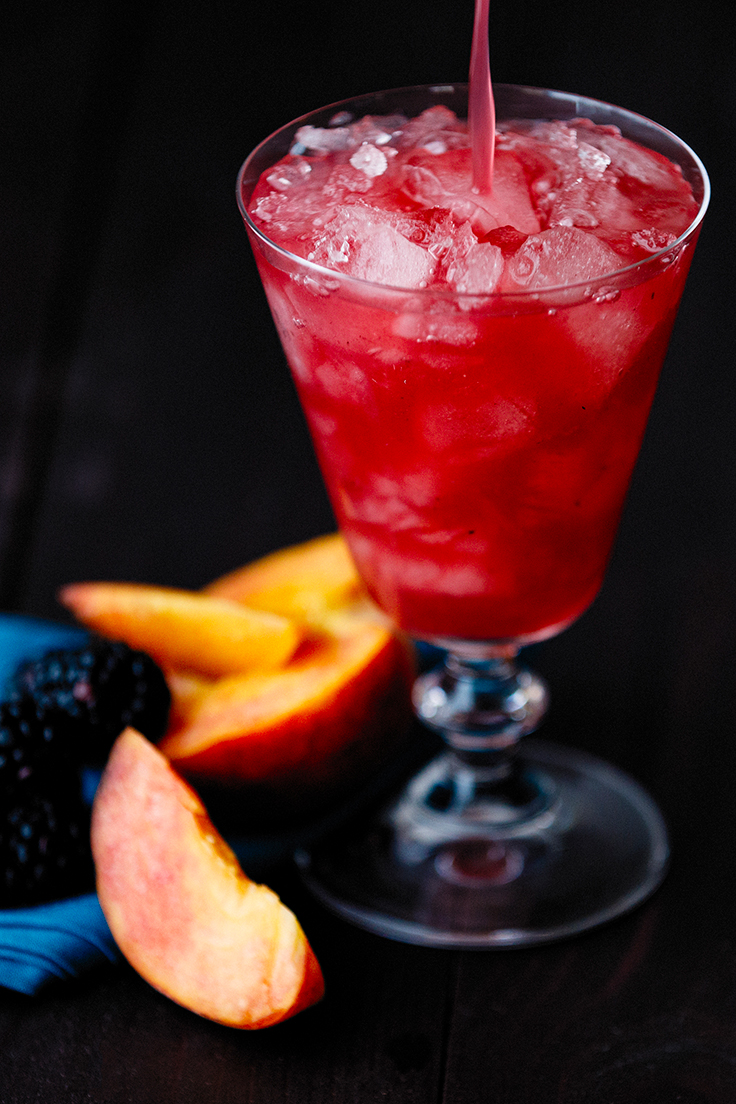 Products used in this recipe