With a bit of planning and some time, you'll have an impressive dessert that looks and tastes beautiful. And don't worry too much about it melting, you and your guests are going to eat it so fast it won't be an issue!
Ingredients
CRUST
CARAMEL
2 tbsp + 2 tsp cream
2 tbsp milk
3 tbsp butter
2 tbsp brown sugar
2 tbsp corn syrup
2 tbsp all-purpose flour
1 or 2 tsp Amoretti

®

Banana Compound
FILLING
1½ to 2 pints vanilla ice cream (quantity depends on size of tart shell)
1½ to 2 bananas, sliced (quantity depends on size of tart shell)
SPECIAL EQUIPMENT
rectangular tart pan with removable bottom
Directions
CRUST
Combine melted butter and Graham Cookie Crumbs.
Press into the tart shell.
Chill in the freezer or refrigerator while making the other components.
CARAMEL
Warm the cream and milk together and set aside.
In a small saucepan over medium heat, stir together butter, brown sugar and corn syrup.
Bring to a boil then add the warmed cream and milk, whisking constantly.
Add flour and continue to whisk for about 1 minute.
Remove from heat and add Banana Compound.
Let cool slightly while preparing filling.
FILLING
Place ice cream in a mixer bowl and beat with the paddle attachment to soften.
Return to the freezer. The ice cream should be almost firm.
ASSEMBLY
Place a single layer of sliced bananas over the chilled base.
Pour the caramel over the bananas and smooth with an off-set spatula.
Chill for 5-10 minutes in the freezer.
Spread ice cream over caramel and freeze at least 3 hours or overnight is best.
Using a torch, heat the sides and bottom of the tart shell.
Pushing from the bottom, remove the tart from the shell.
Grate chocolate over the top of the tart before cutting.
TIPS:
Firm ice cream is easier to spread.
The completed tart is easier to cut after a night in the freezer.
Serve and eat quickly! It melts fast.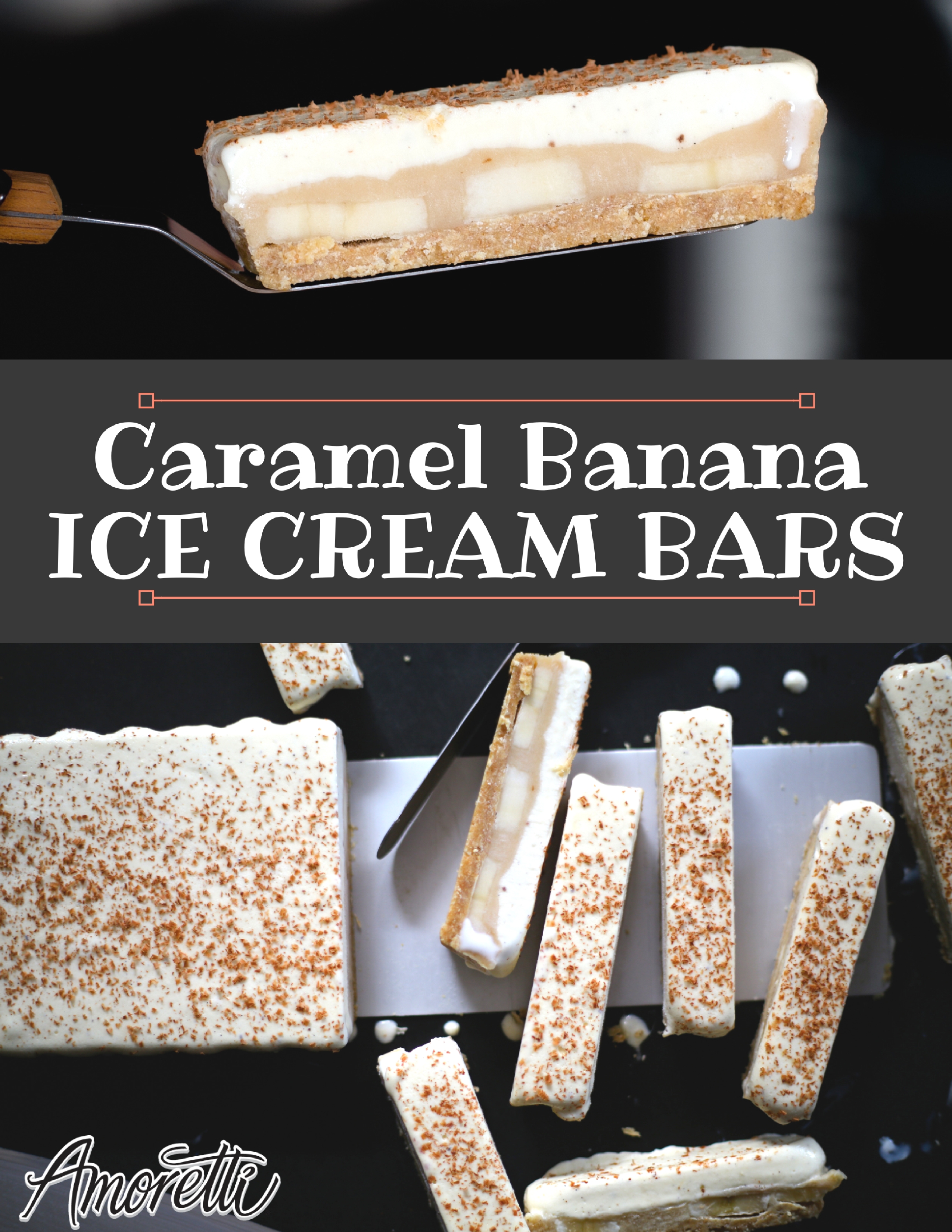 Products used in this recipe