While it is impossible to snack on the mathematical constant that is π, our Caramel Apple Pie, on the other hand, is a delicious way to keep your mouth busy while your brain works out the circumference of said pie. (It's about 28.26" if you're wondering.) Makes one 9" pie, approximately 12 servings.
Ingredients
PIE CRUST
2½ cups all purpose flour
1½ tsp sugar
1 tsp salt
1 cup (2 sticks) + 2 tbsp unsalted butter, cold and cubed
4 tbsp ice water
1 egg white, lightly beaten, for egg wash
1 tbsp raw sugar
FILLING
Directions
PIE CRUST
Combine flour, sugar, and salt in a large bowl.
Cut in butter until pea-sized.
Add ice water and mix until the dough comes together.
Wrap in plastic and chill for 4 hours or overnight.
FILLING
Peel, core, and slice the apples.
Combine the sugars, lemon juice, salt, cinnamon, and nutmeg in a large bowl.
Add the apples and toss to coat. Set aside for 15-20 minutes, stirring often.
Sauté the apples in the butter 6-8 minutes. You may have to do this in two batches if your pan is not big enough.
Remove the apples from the heat, add Caramel Extract and Crema di Caramel Syrup. Stir to combine.
ASSEMBLY
Preheat the oven to 350℉.
Roll out half the pie dough to fit your pie dish, leaving some dough overhanging on sides.
Brush the bottom of the pie dough lightly with egg white wash to keep liquid from soaking through the dough as it bakes.
Drain the apples for a few minutes.
Pour the drained apple mixture into the prepared pie crust.
Roll out the second amount of pie dough.
Brush the edges of pie dough with egg wash.
Lay the top crust over the apples.
Press the edges together, roll and tuck the top crust over the outside of the bottom crust and crimp as you go around the edge of the pie, sealing edges.
Cut small holes or slices in the top to let the steam release as the pie bakes.
Brush with egg wash and sprinkle the top with raw sugar.
Bake for 75-85 minutes or until the bottom crust is browned and the juices are bubbling.
TIPS: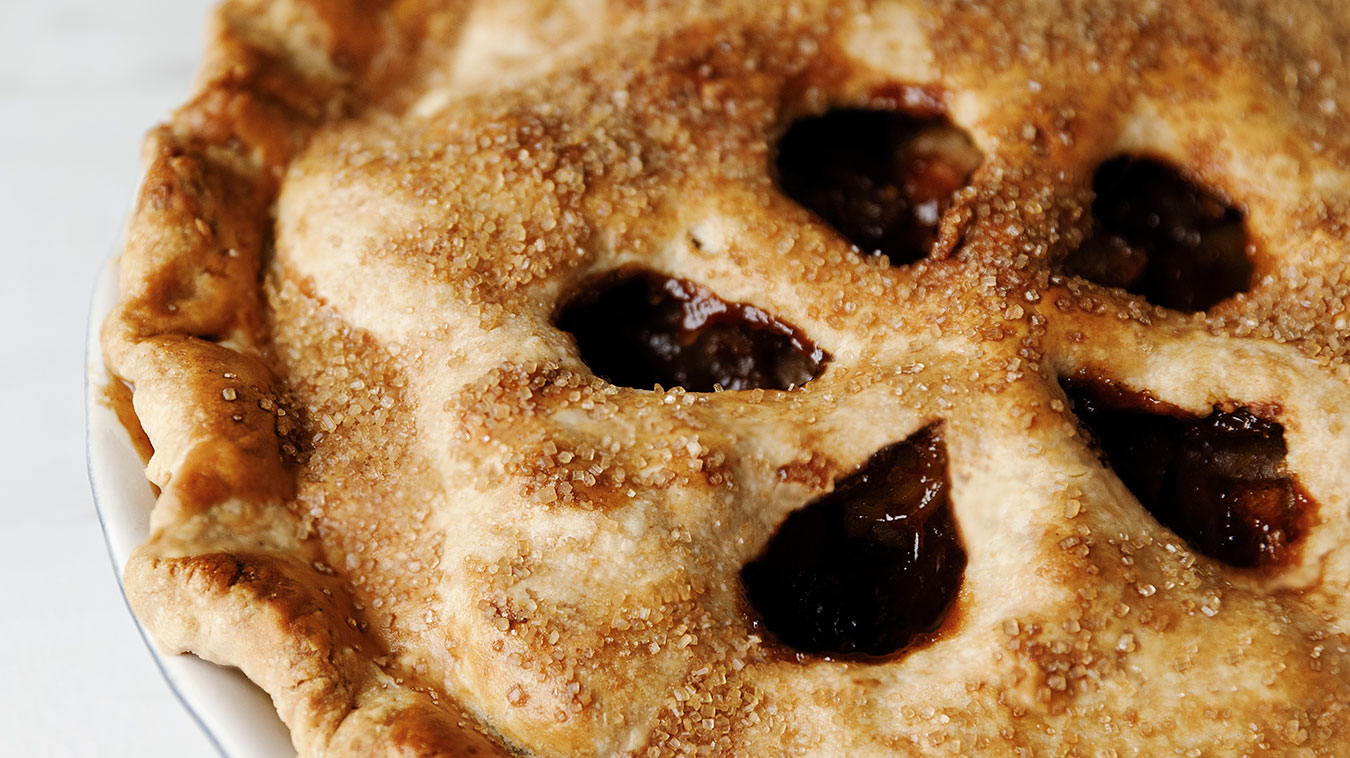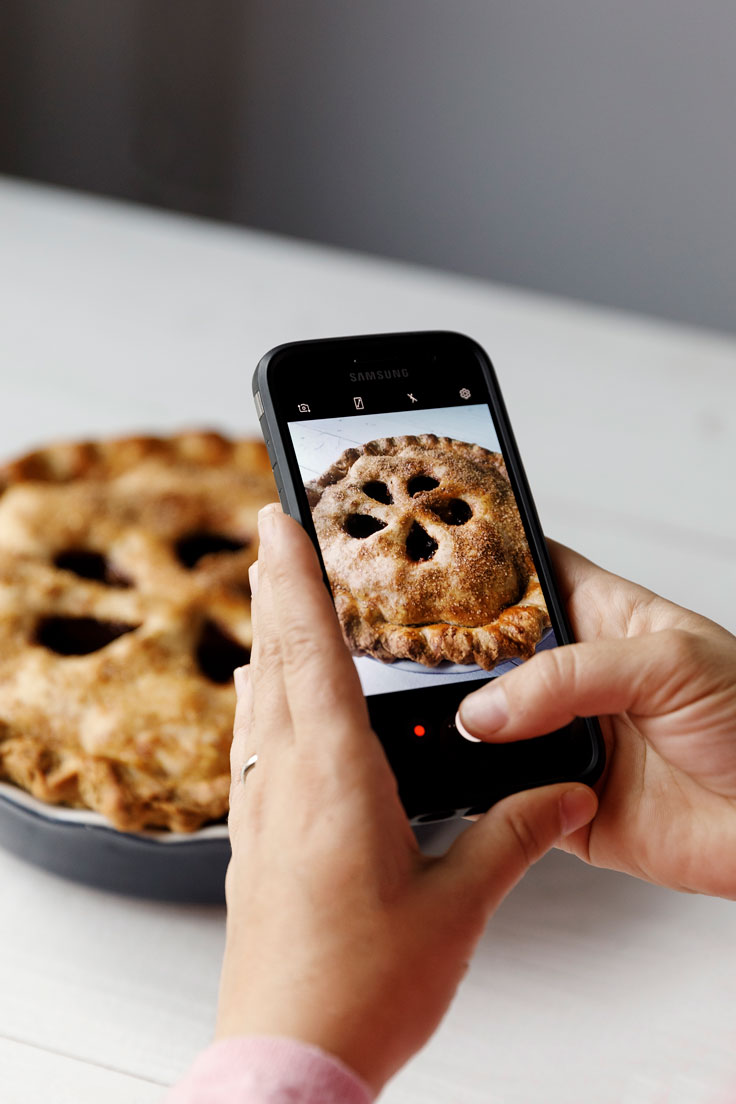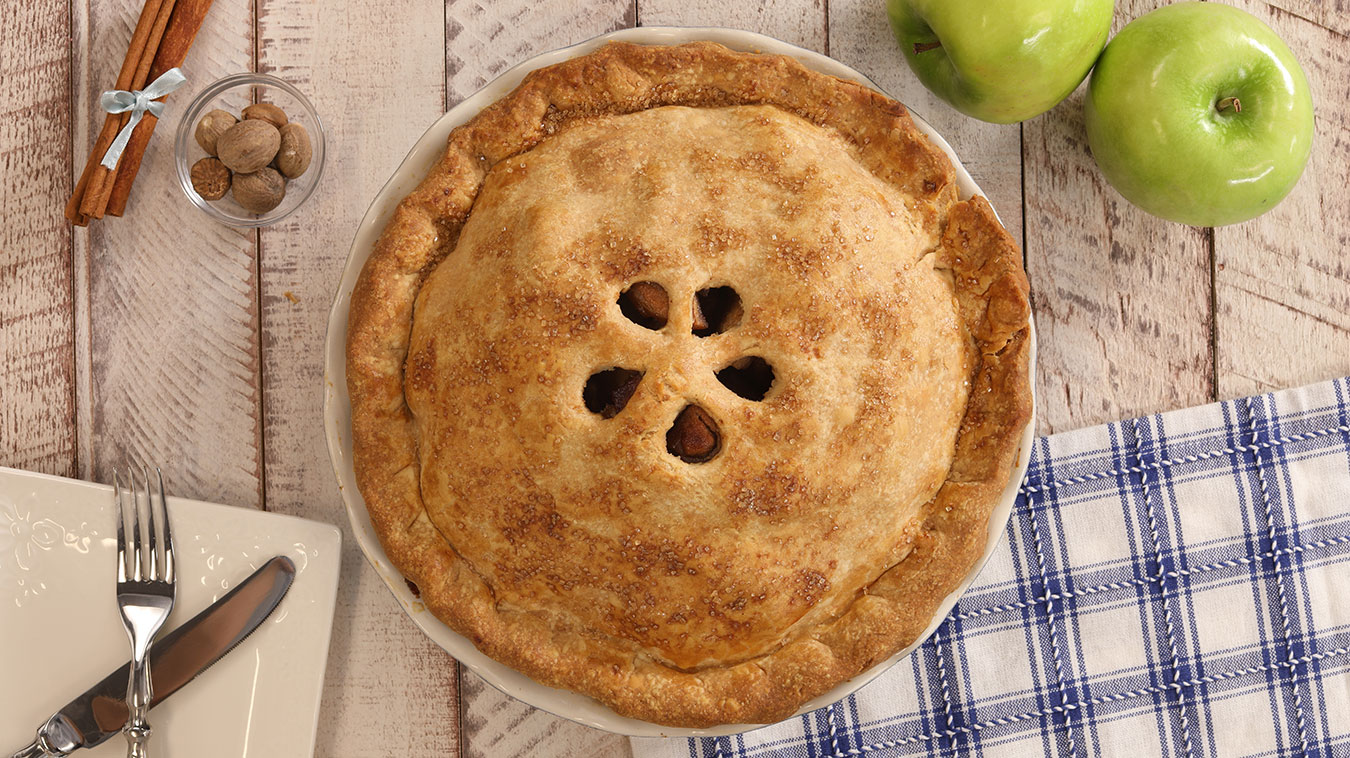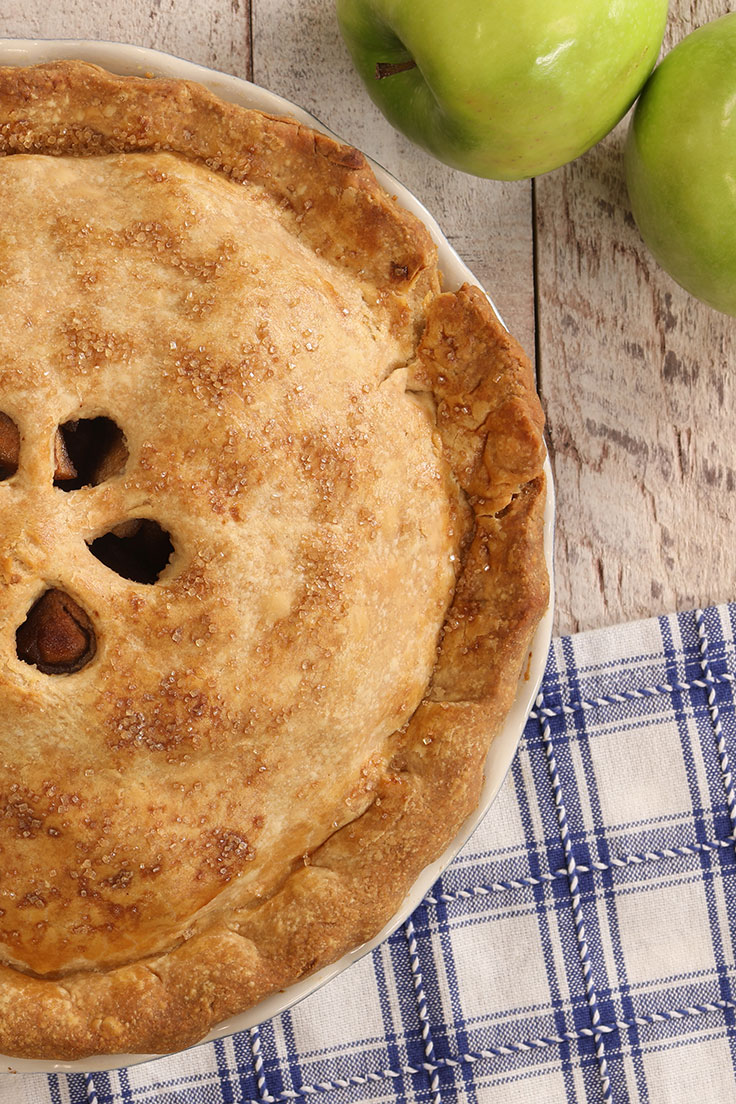 Products used in this recipe