We love our cocktails. We like to figure out which flavor combinations work, and of course, which ones aren't so great. But with our Caramel Apple Champagne recipe, we know we hit it out of the park! Taking a sip tastes like biting into a caramel apple on a stick, and it's got the crisp feeling from the cider and champagne combination as well as the smoothness from the caramel. What we're trying to say is, make this drink and enjoy a superb cocktail that will wow all your friends!
Directions
Pour lemon juice onto a small plate.
Mix cinnamon and brown sugar together onto a small plate (just enough to form a layer on the plate).
Dip rim of a wine glass into lemon juice and then into cinnamon and brown sugar mixture.
Add one pump of Amoretti Premium Caramel Syrup into the glass.
Pour in the apple cider and stir to combine the syrup and cider.
Pour in champagne. Lighty stir. Enjoy.
TIPS:
Make sure the glass is flat when you dip the rim so that you have an even coating.
Stir the cider and syrup well before adding the champagne.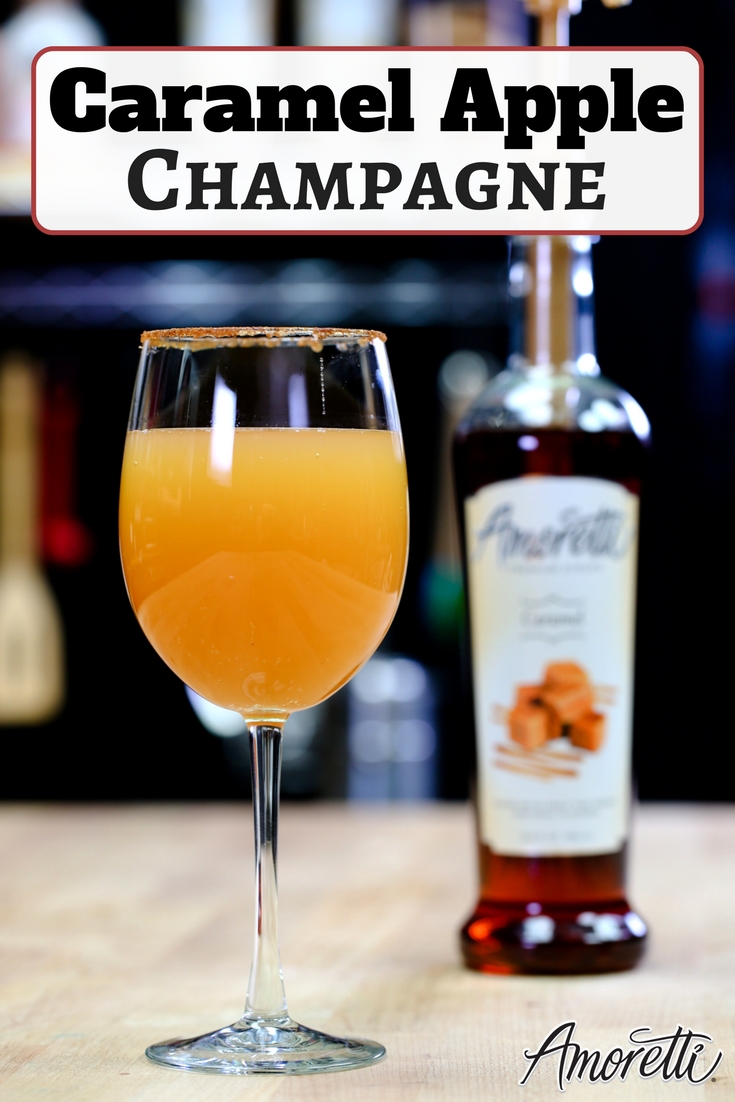 Products used in this recipe