Easy to make, enjoy this healthy frozen treat on summer days!
Ingredients
¾ cup water
½ cup sugar
⅛ salt
4 cups chopped fresh cantaloupe
2 tbsp vodka
1 tbsp fresh lime juice
2 tbsp cream
SPECIAL EQUIPMENT
large sieve
ice cream maker
Directions
In a saucepan, bring the water, sugar, salt and Agave Nectar to a boil. Boil for about 1 minute, just to melt the sugar.
Remove syrup and place into an ice bath.
Purée chopped cantaloupe, vodka, and fresh lime juice until smooth.
Strain, using a spatula to push the juice through the strainer.
Combine the chilled syrup and cantaloupe juice.
Add cream and chill for 1 hour.
Process in an ice cream maker, following the manufacturer's instructions.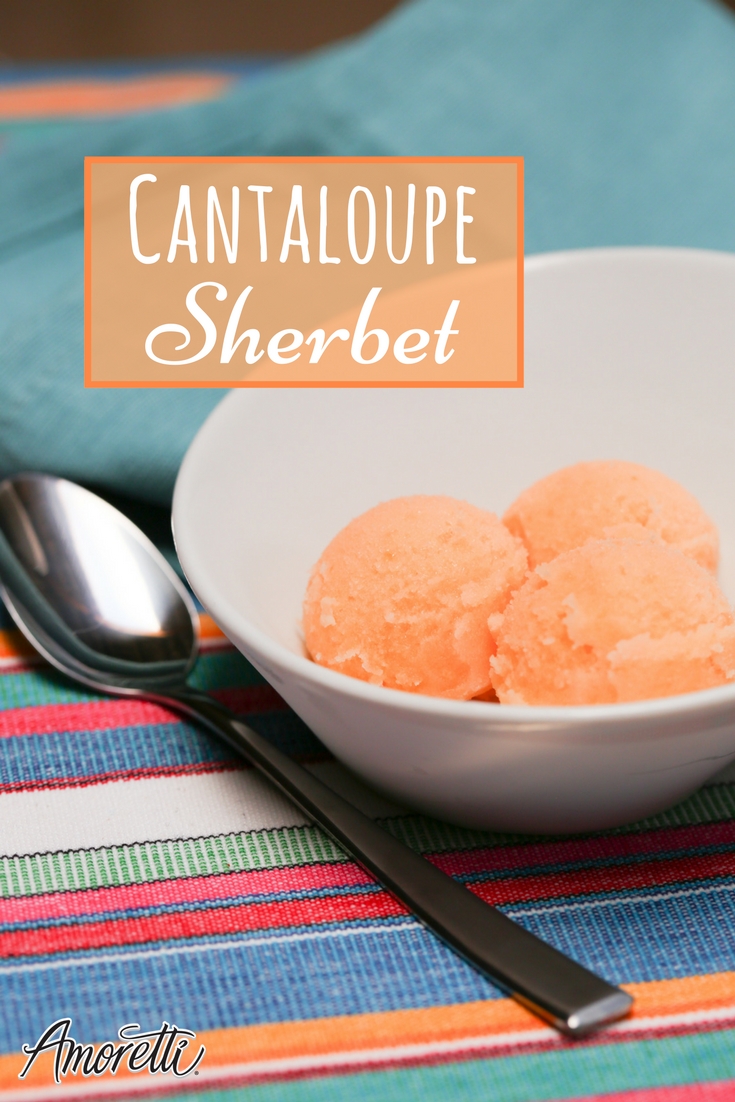 Products used in this recipe