Makes 2 quarts, about 8 servings.
Ingredients
Directions
Steep jasmine teabags in 4 cups of hot water for 5 minutes. Let cool.
Steep butterfly pea flowers in 4 cups of hot water for 3-8 minutes. Let cool and strain.
Fill each glass halfway with crushed ice. Add two pumps Wild Strawberry Bar & Smoothie Concentrate.
Pour ½ cup cooled jasmine tea over the ice and add more crushed ice.
Top with ½ cup cooled butterfly pea tea.
Squeeze a lemon wedge over the tea.
Watch the colors transform as you stir your tea together, enjoy!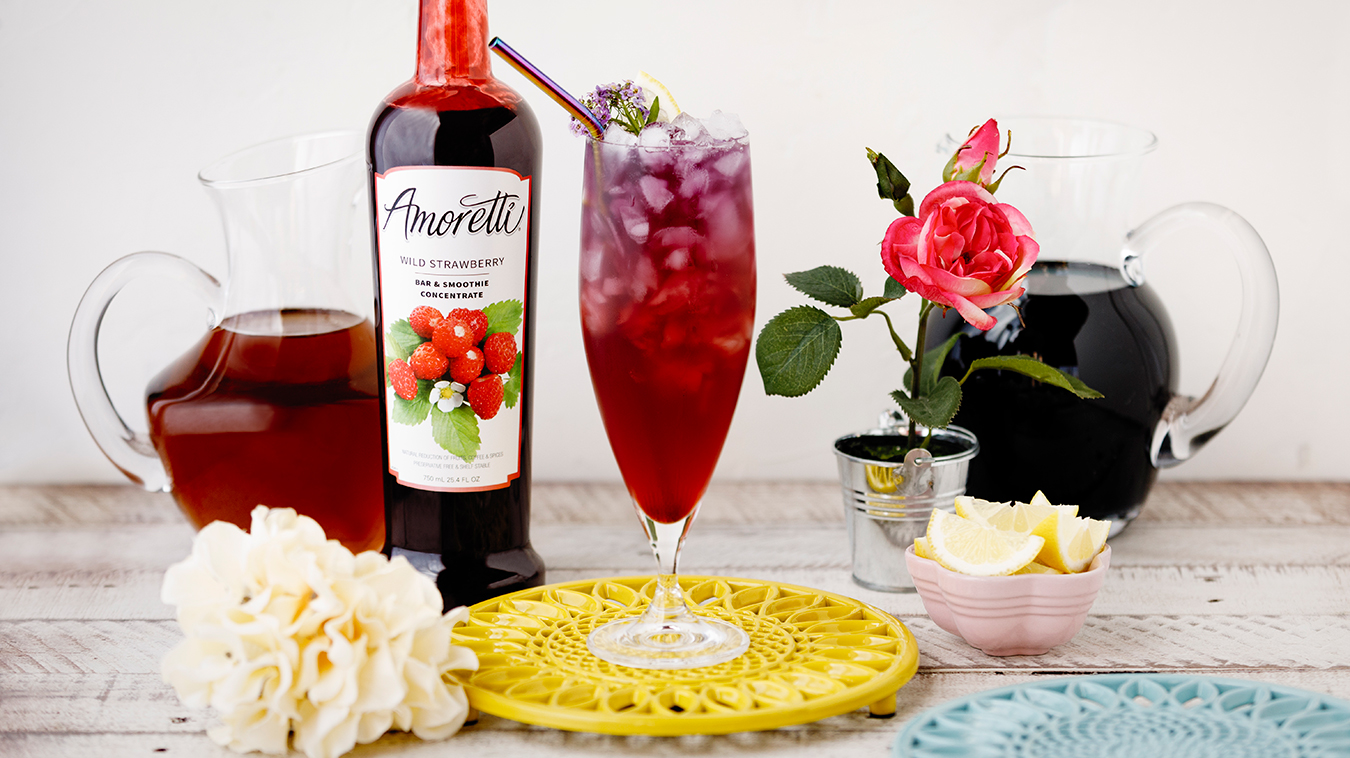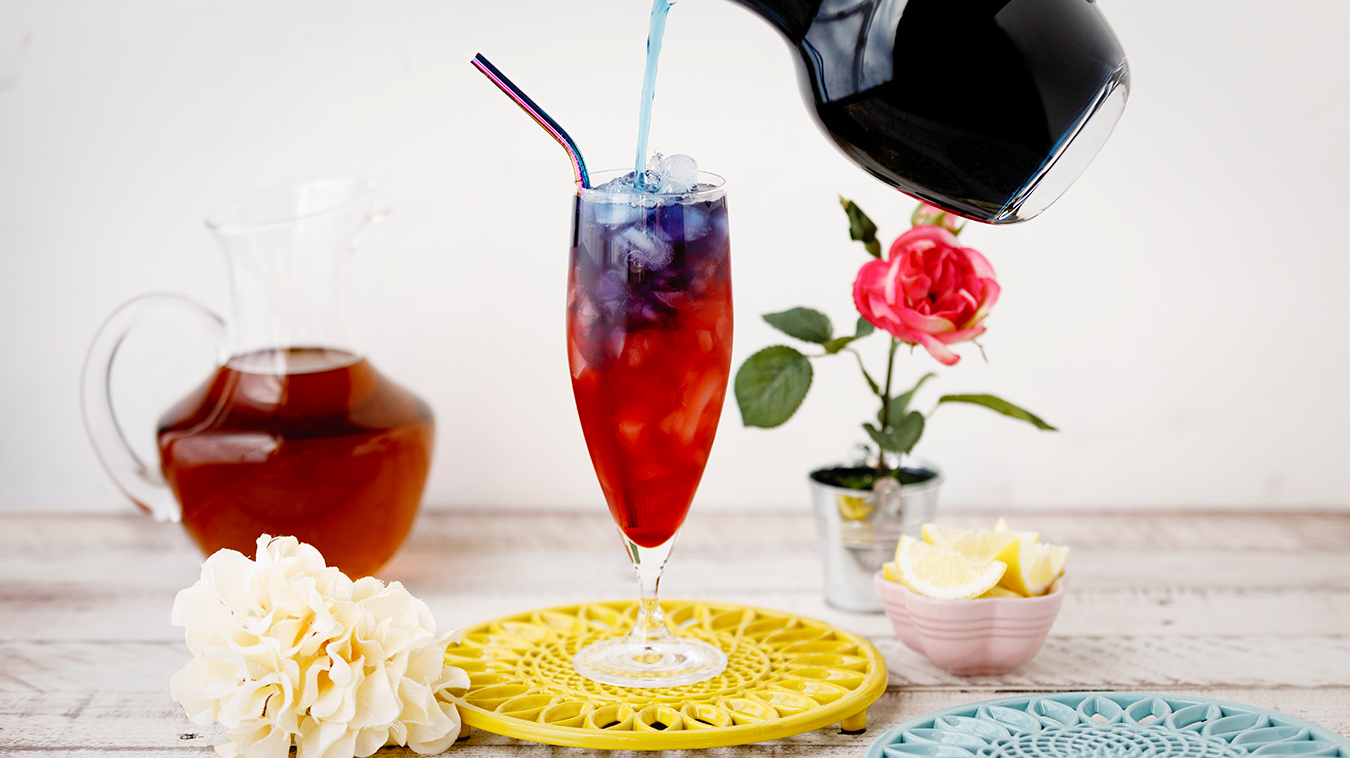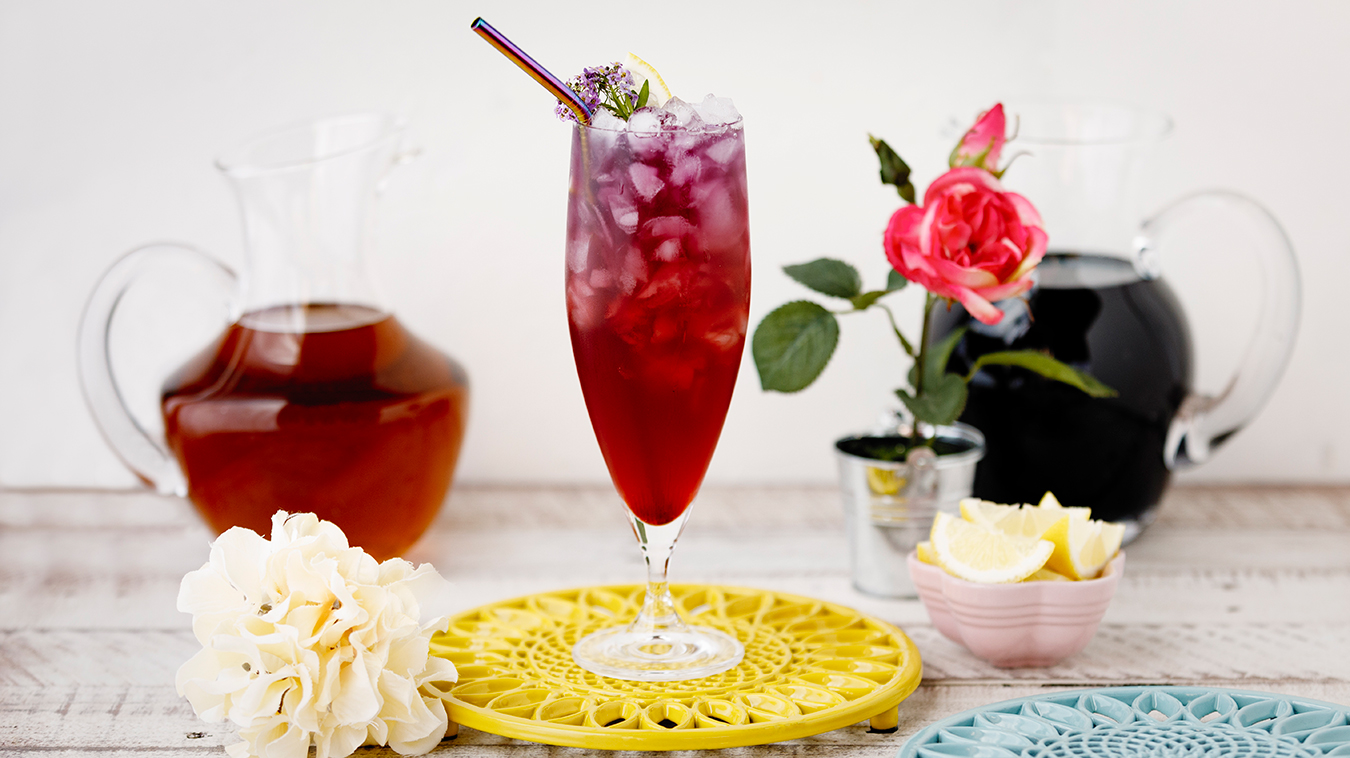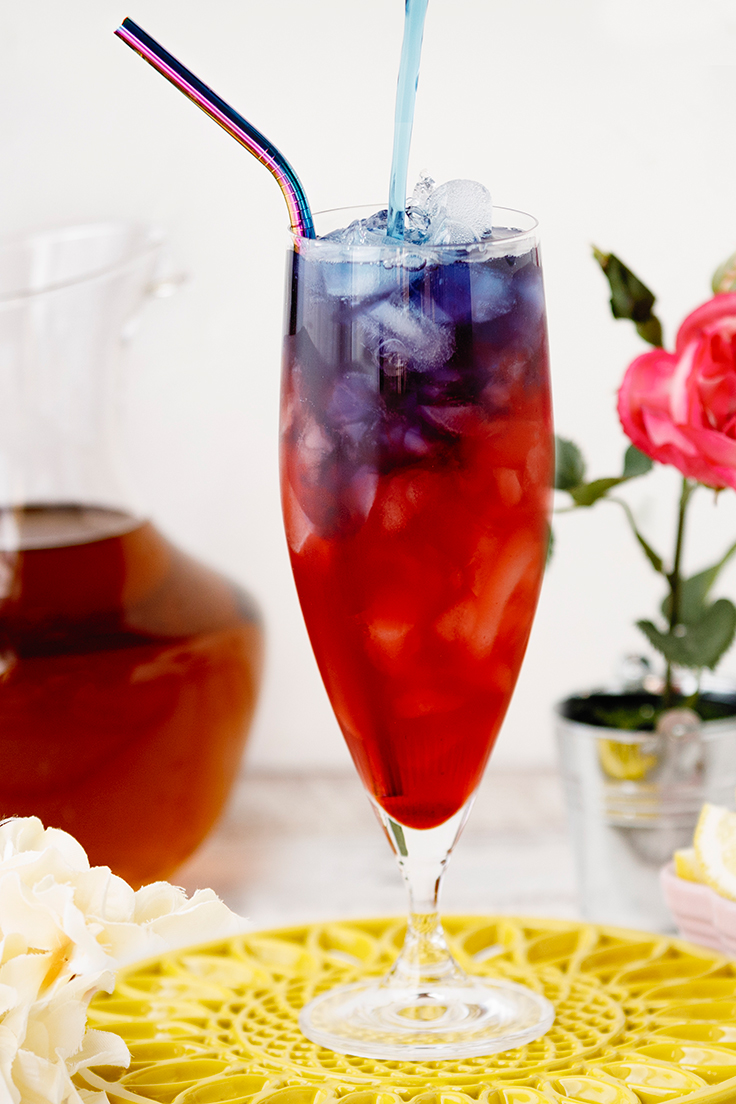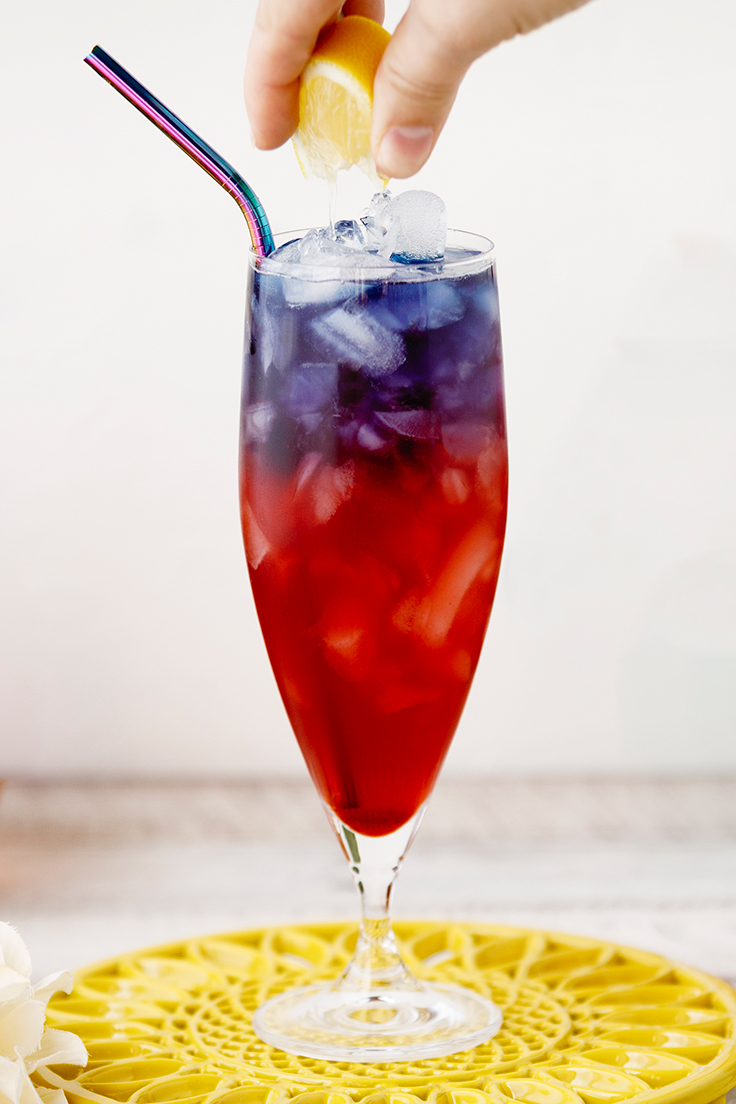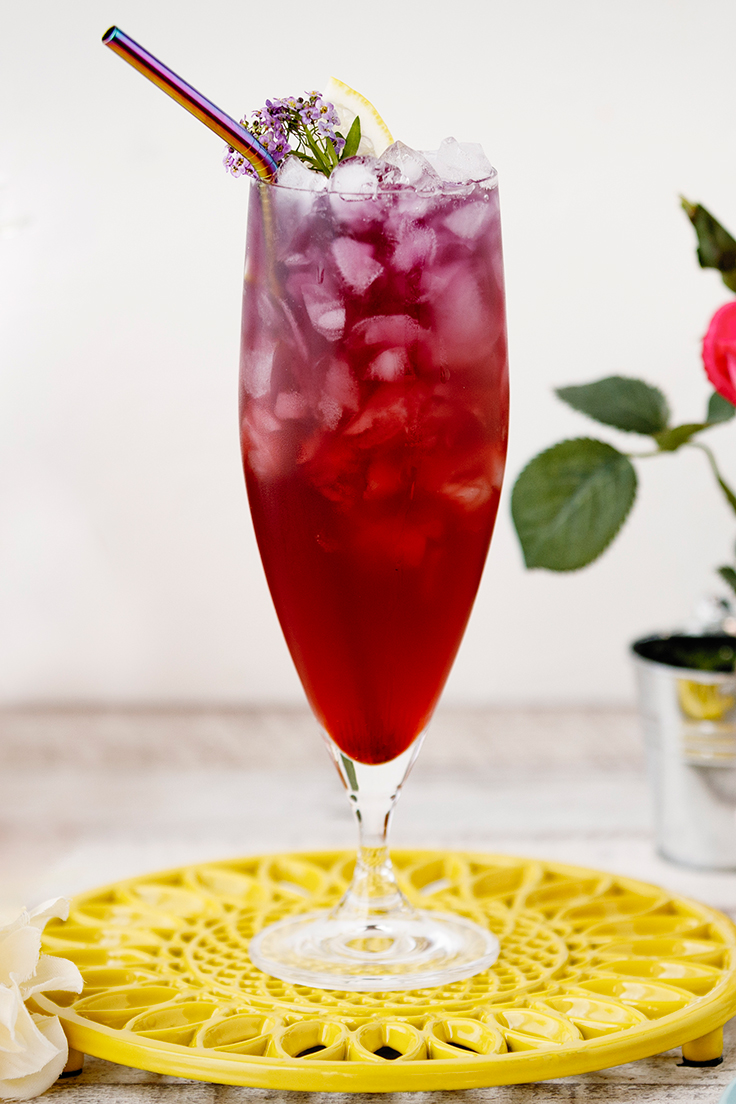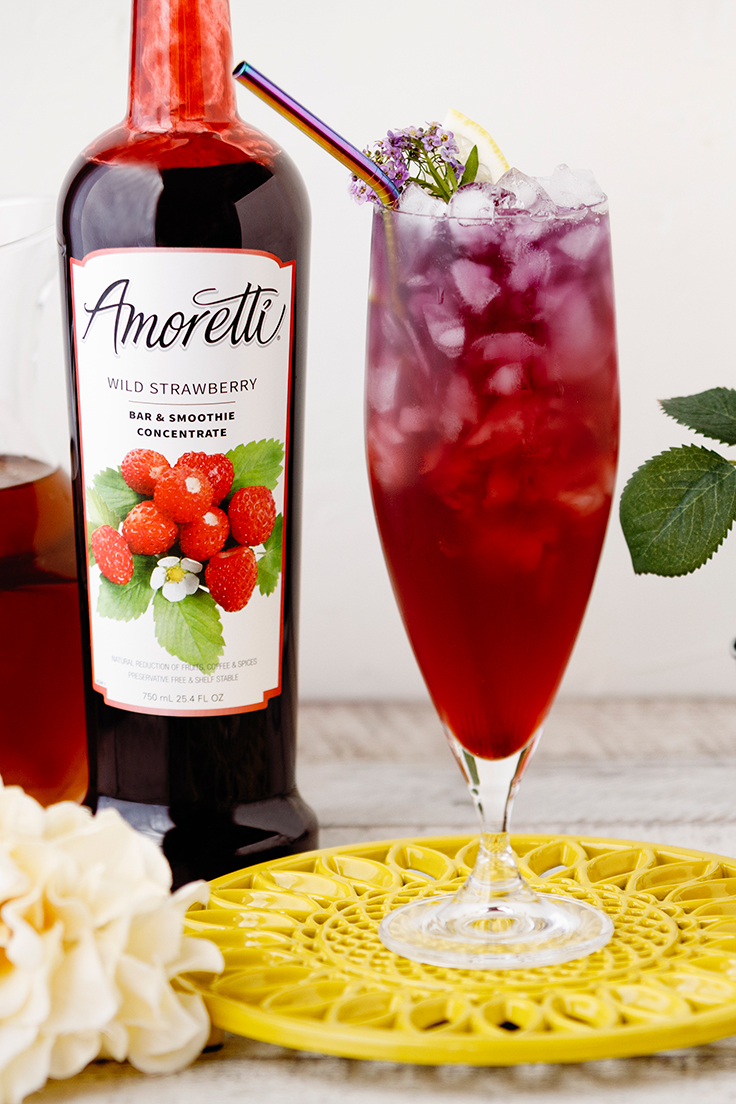 Products used in this recipe