Rice pudding, or arroz con leche, is a wonderful winter dessert and a crispy sugar top is a nice change of pace. Our Natural Horchata Compound rounds the flavors out nicely. Makes about eight ½ cup servings.
Ingredients
3 cups milk
1¼ cups water
1 cup long grain rice
¼ tsp salt
1 - 14 fl oz can sweetened condensed milk
cinnamon, to taste
sugar, for topping
SPECIAL EQUIPMENT
Directions
Bring milk, water, and salt to a simmer over medium-low heat. Stir in rice and stir occasionally for 10-15 minutes, until almost cooked through.
Add sweetened condensed milk and Natural Horchata Compound and return to a low simmer.
Cook for an additional 20-25 minutes, until the desired consistency is achieved. Sprinkle cinnamon in at the end and stir in completely.
Store leftovers in an airtight container in the fridge for up to a week. Reheat on the stovetop, adding milk to loosen the consistency.
TIPS:
If serving cold, stir in an additional ½ cup milk and cool completely.
If serving hot, allow it to sit for about ten minutes as it will be scalding hot. Brulée it for an alternative texture or garnish with any of these traditional ingredients: chopped pecans, walnuts, dates, or raisins.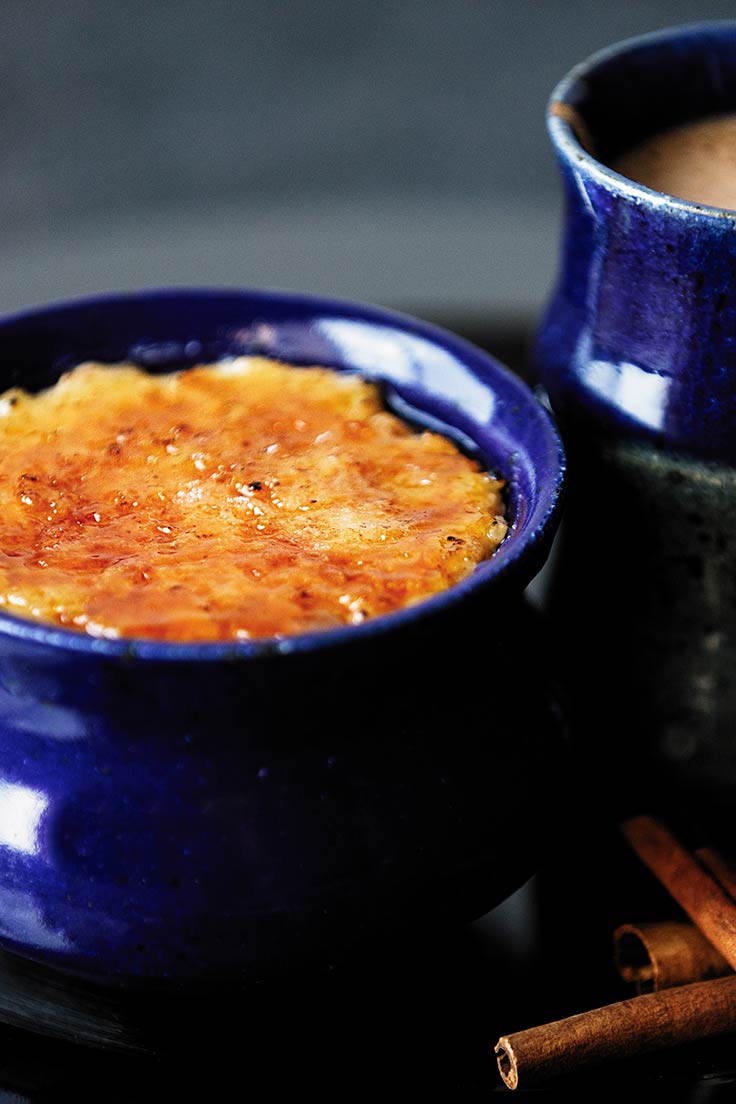 Products used in this recipe