Inject some spooky pomegranate flavor in tonights margarita! Makes 1 creepy drink.
Ingredients
SPECIAL EQUIPMENT
Directions
Add lime juice, tequila, and Blue Agave Nectar to a cocktail shaker.
Fill shaker with ice and shake well to chill.
Pour over ice into margarita glass.
In a small cup mix grand marnier, Red Food Color, and Pomegranate Craft Puree.
Fill syringe with red mixture and place in glass.
Serve and let your guests "inject" the flavor!
TIPS:
You can find plastic syringes online or at your local craft store.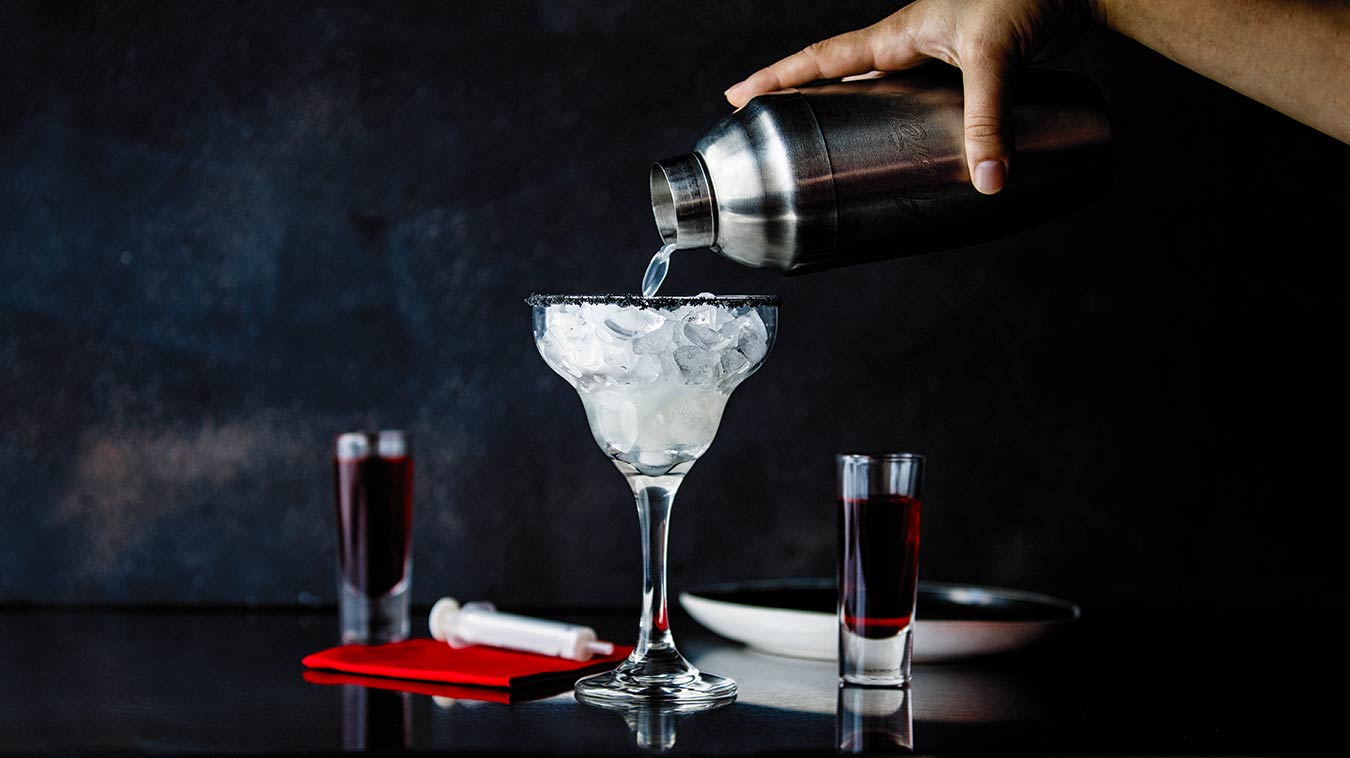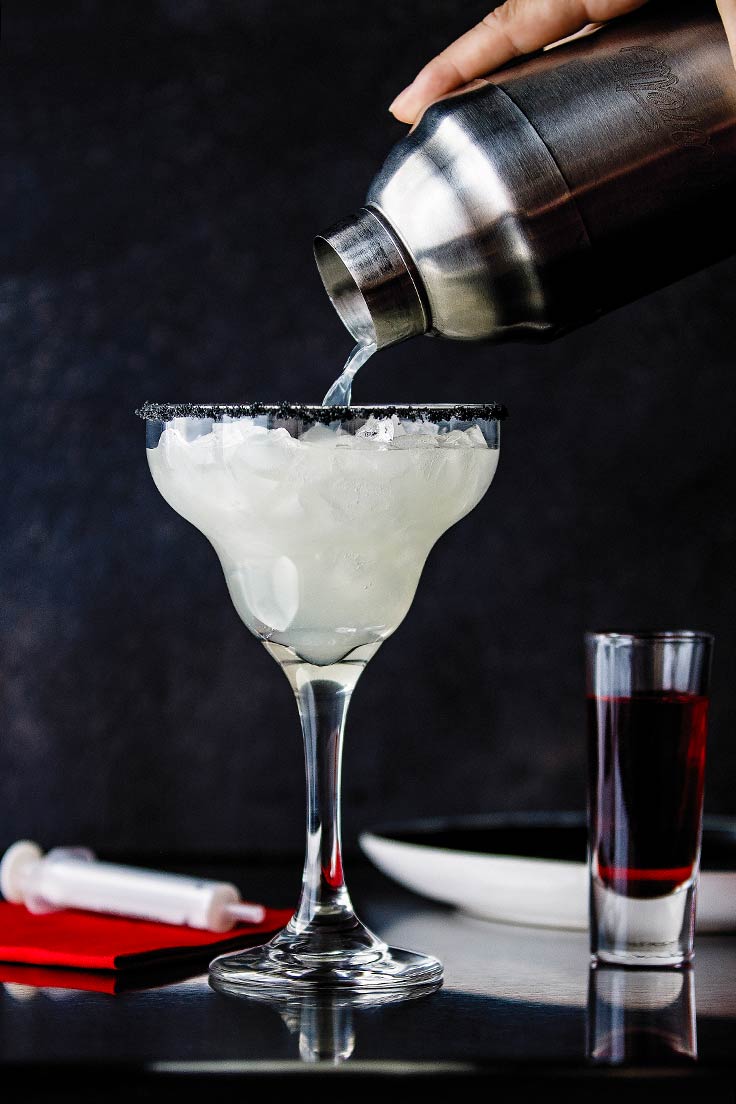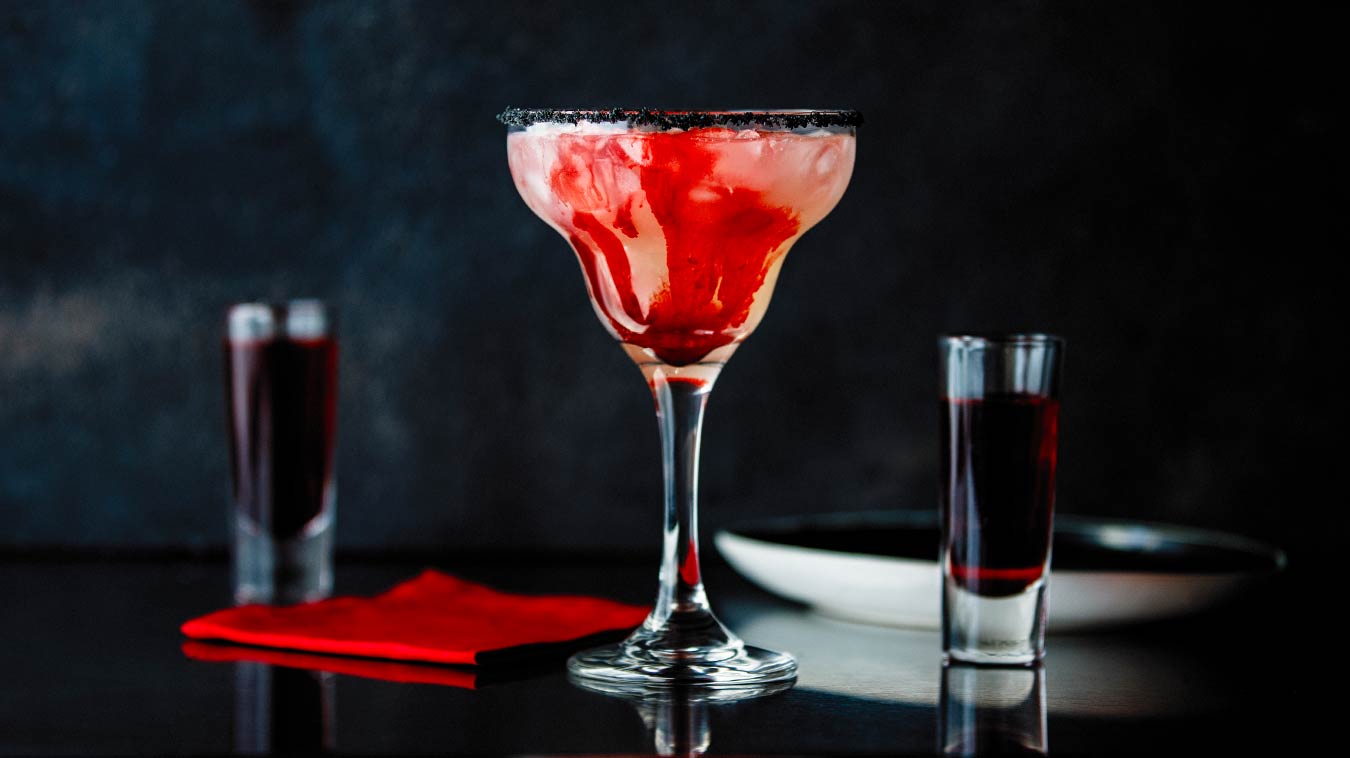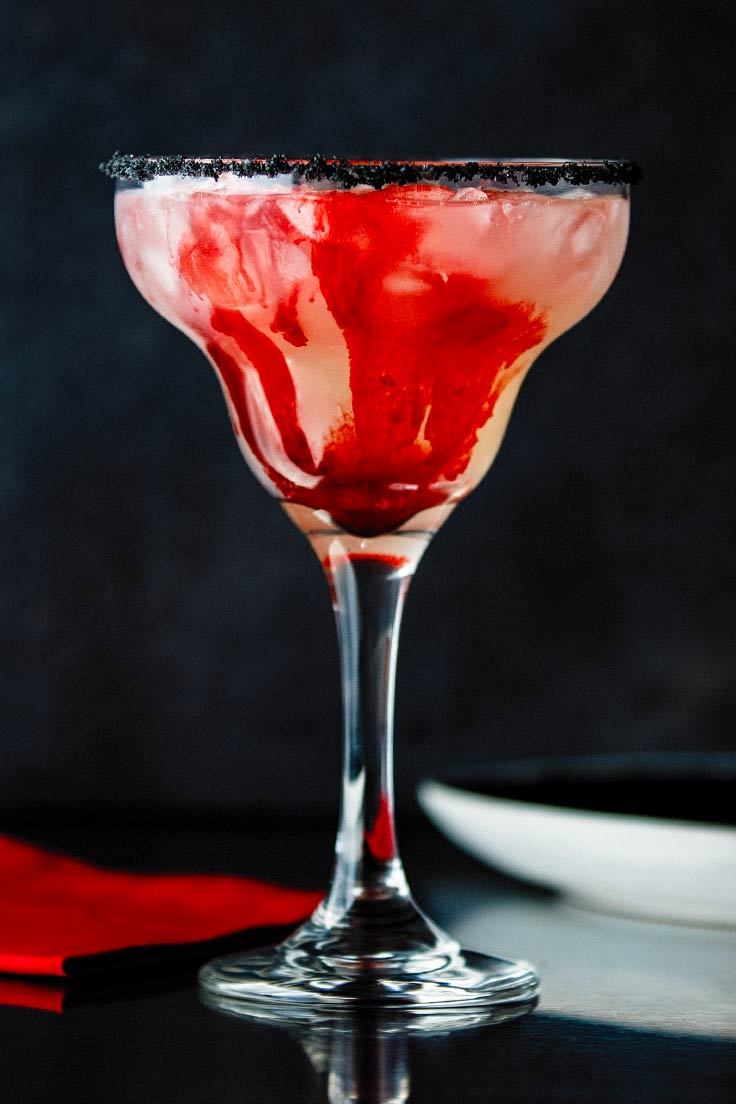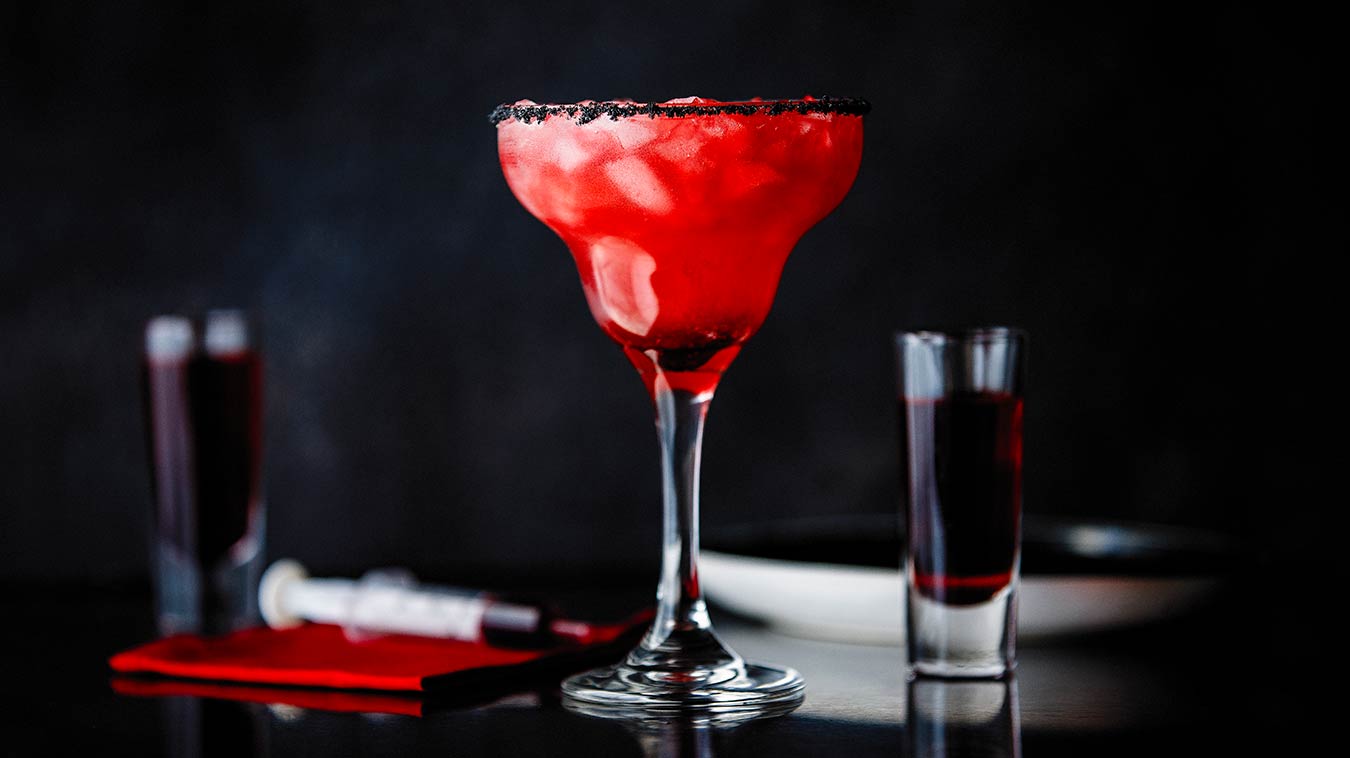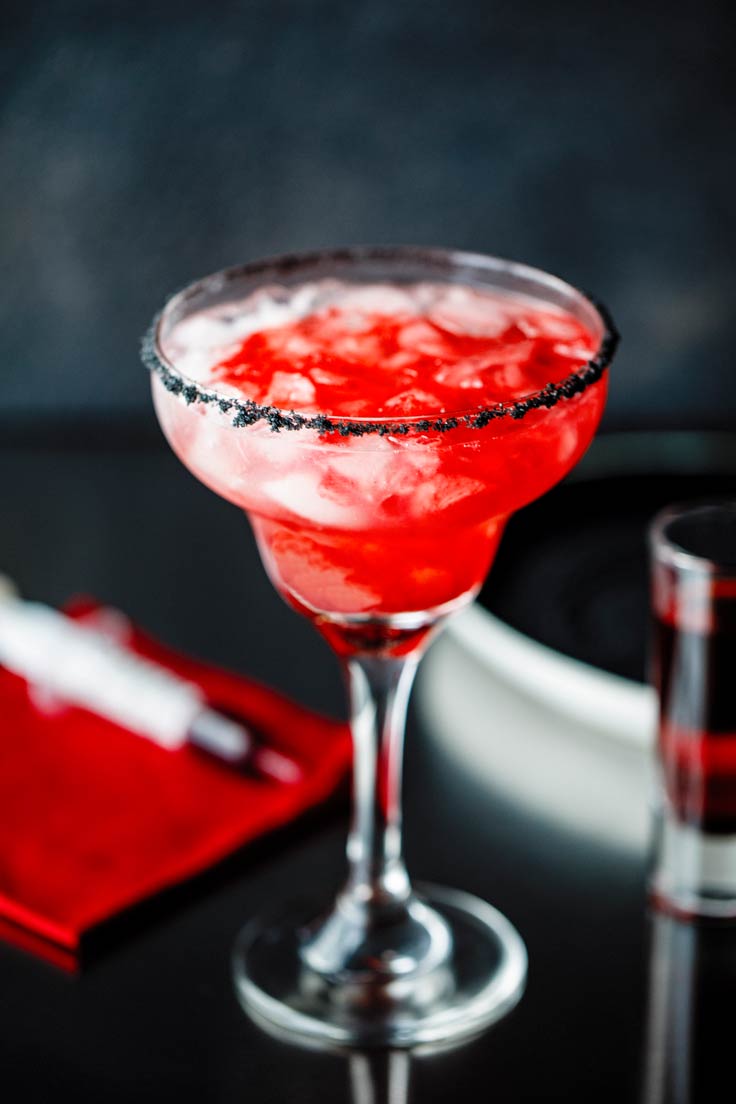 Products used in this recipe