Inspired by the delicious drink of the same name we had at Mai-Kai in Ft Lauderdale, we couldn't wait to get home and put our own spin on it. Shake one up tonight for National Rum Day and let us know what you think! Makes 1 large cocktail.
Ingredients
1 fl oz light Puerto Rican rum
1 fl oz dark Jamaican rum
1 fl oz fresh lime juice
1 fl oz fresh orange juice
6 dashes angostura bitters
ice
club soda
Directions
Pour light and dark rums, Passion Fruit and Grapefruit Craft Purees, Blue Agave Nectar, lime and orange juices, and bitters into a cocktail shaker.
Fill shaker with ice and shake well to chill.
Strain cocktail into a large goblet with fresh ice. Top with club soda, garnish as desired, and serve.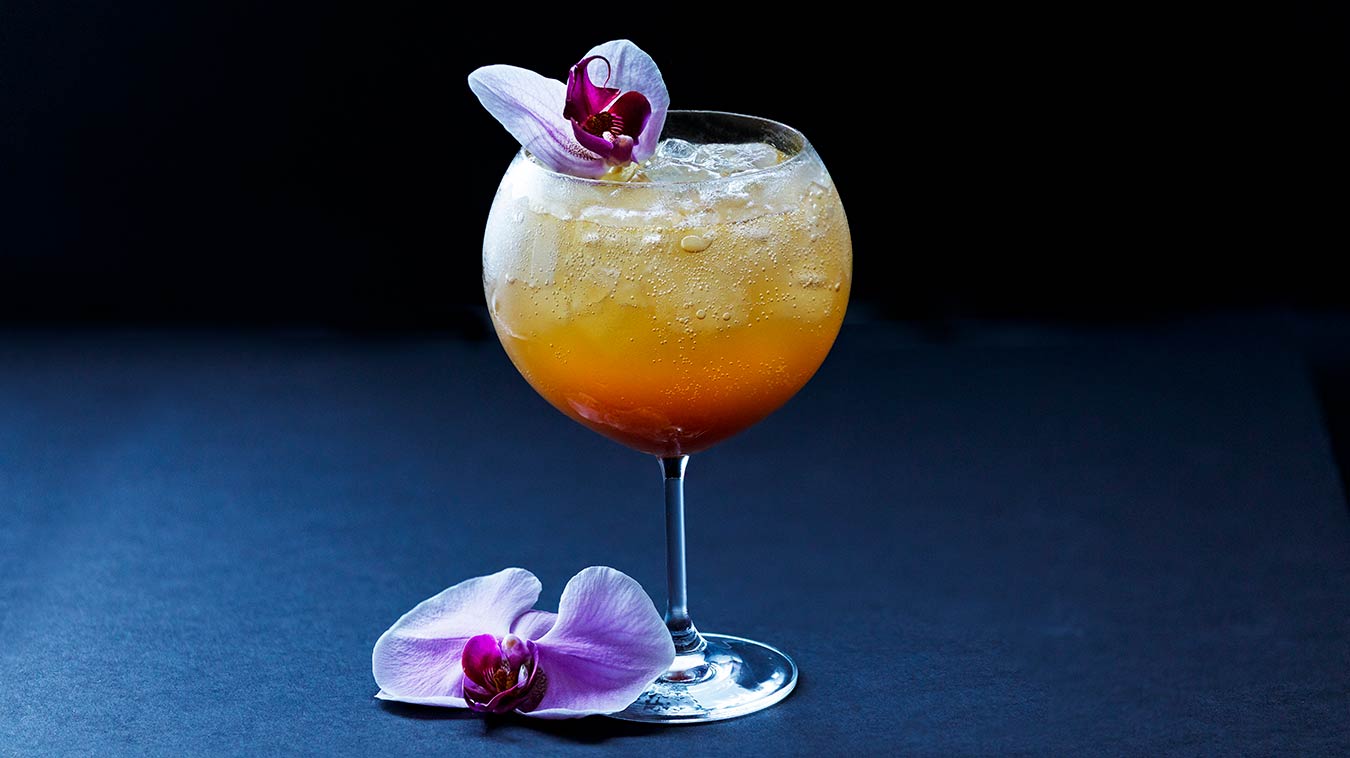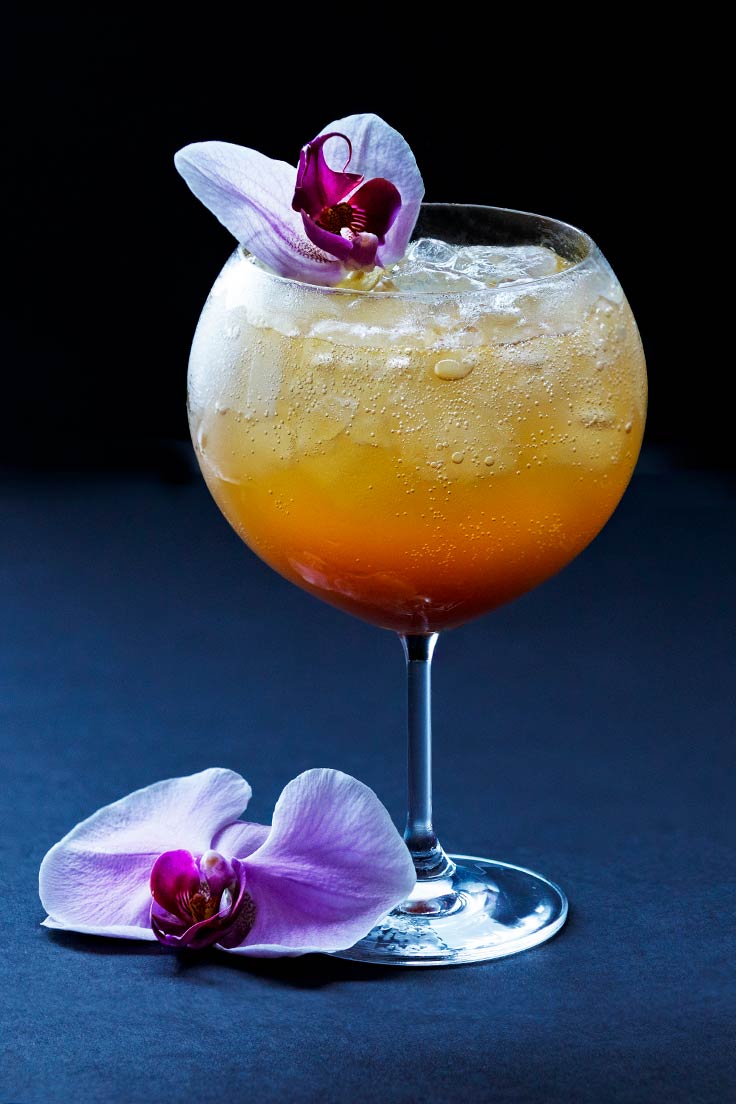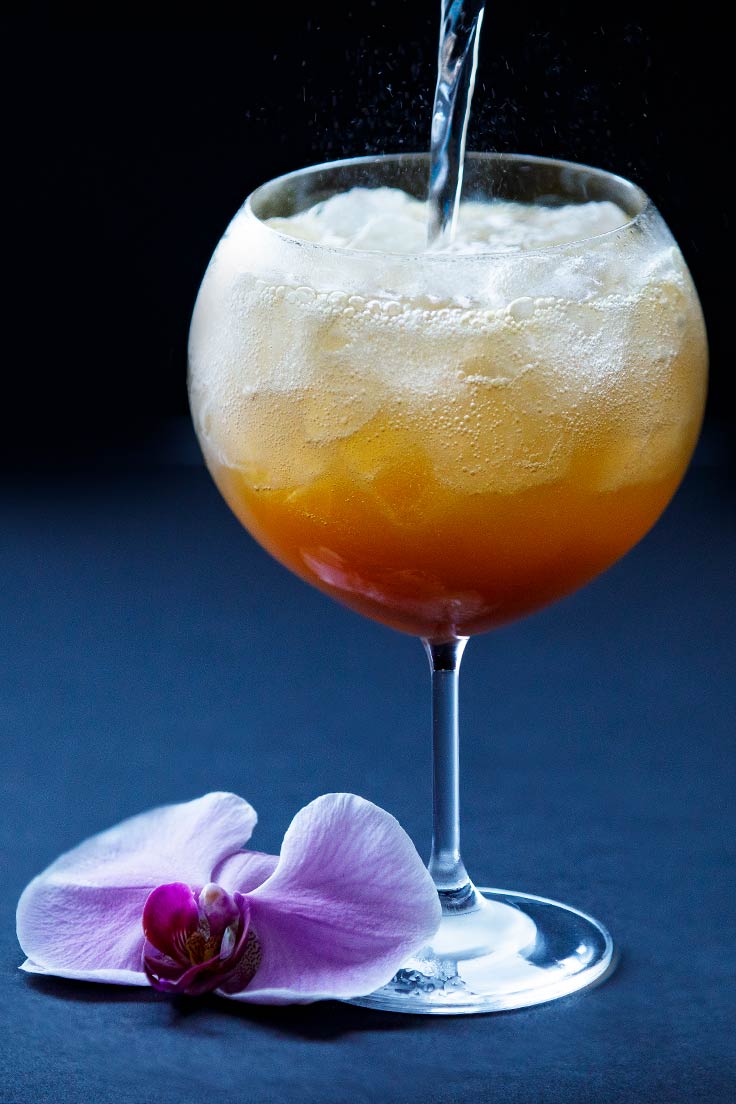 Products used in this recipe