This light cake is like an upside-down cake, right-side up! The liquid at the bottom seeps into the cake, but not all the way, keeping the middle and top part of the cake light and fluffy while the bottom stays soft and gooey. That combination of sweet banana and maple, crunchy pecans, and moist cake is irresistible. And our Bourbon Whiskey Compound gives all the nuanced flavor of the liqueur without any alcohol. The first time Chef Barbara made this cake, we couldn't stop taking another little slice, and another, and another! Let that be a warning to you, we'd recommend taking this cake into work the next day, just to keep from eating it all! Makes one 8" cake.
Ingredients
6 tbsp unsalted butter
½ cup sugar
1 ripe banana, mashed
1 egg, room temperature
¾ cup whole milk, room temperature
1 cup cake flour
1 tbsp baking powder
¼ tsp salt
½ cup heavy cream
⅔ cup Amoretti® Maple Syrup
¼ cup brown sugar
2 tbsp Amoretti® Banana Compound
½ cup chopped pecans
vanilla ice cream or whipped cream, for serving
Directions
Preheat the oven to 375℉.
In an 8" square glass dish, melt the butter in the microwave.
Whisk in the sugar and mashed banana until combined.
Add the egg and milk.
Whisk together the flour, baking powder, and salt and add to the dish, whisking to combine.
Combine the cream, Maple Syrup, brown sugar, Bourbon Whiskey and Banana Compounds, whisking to mix thoroughly.
Pour the mixture over the batter but do not stir.
Scatter the chopped pecans over the top.
Bake for 40 minutes, then let the cake cool for 10 minutes before serving with ice cream or whipped cream.
This can be covered and kept at room temperature overnight. It is delicious the next day!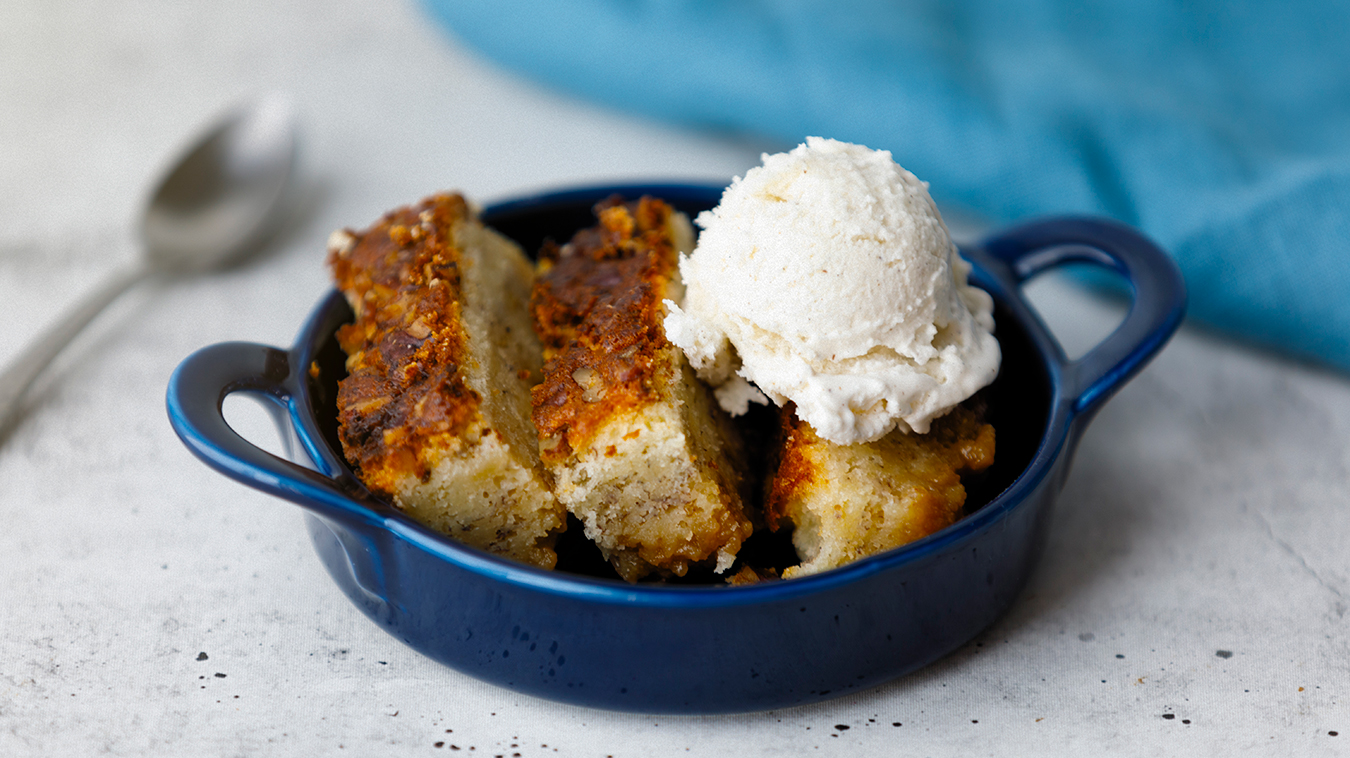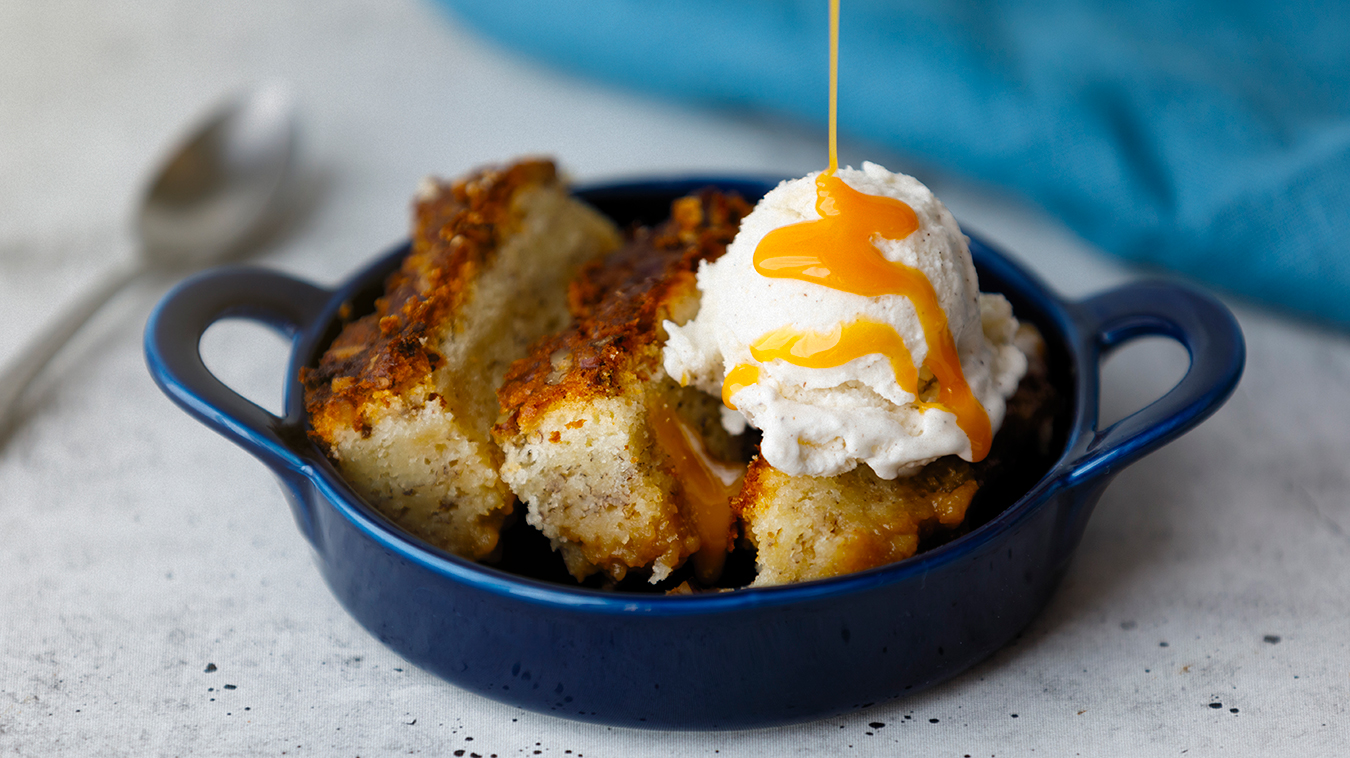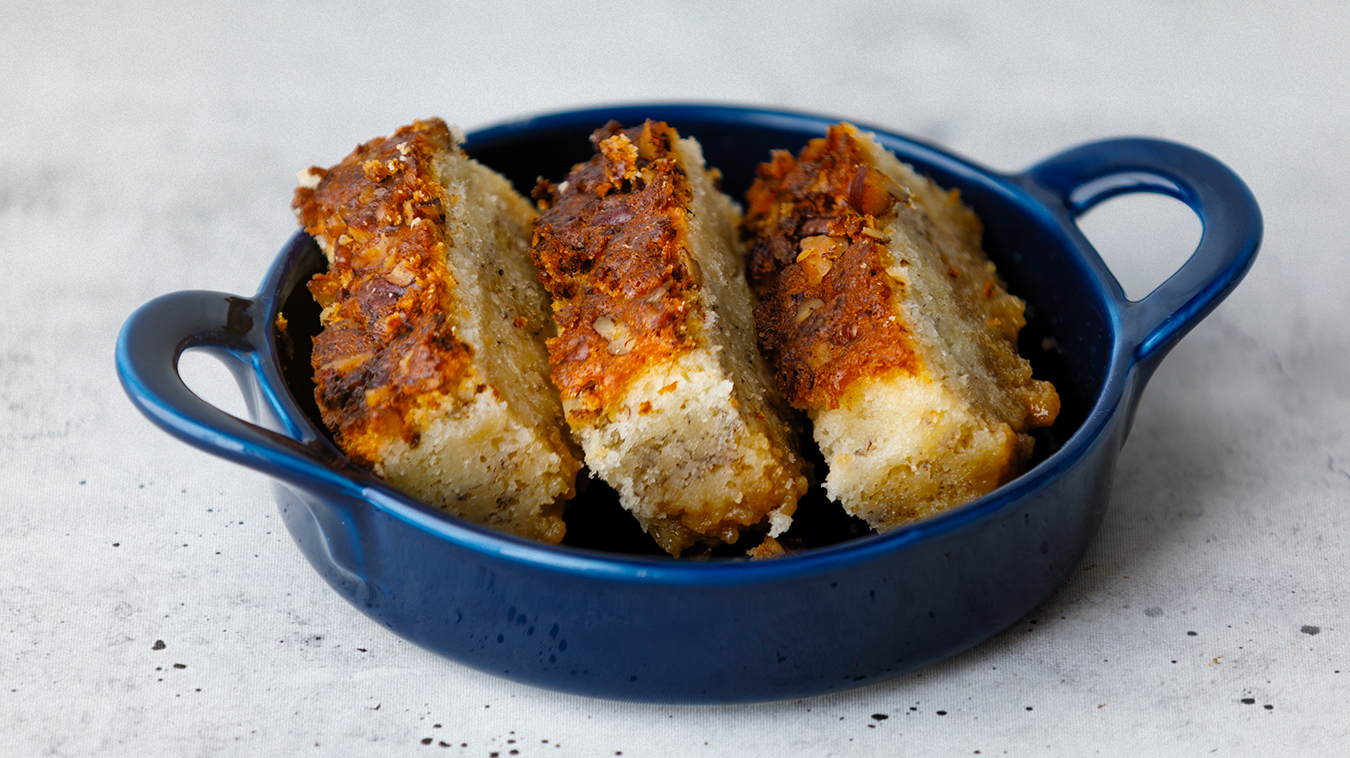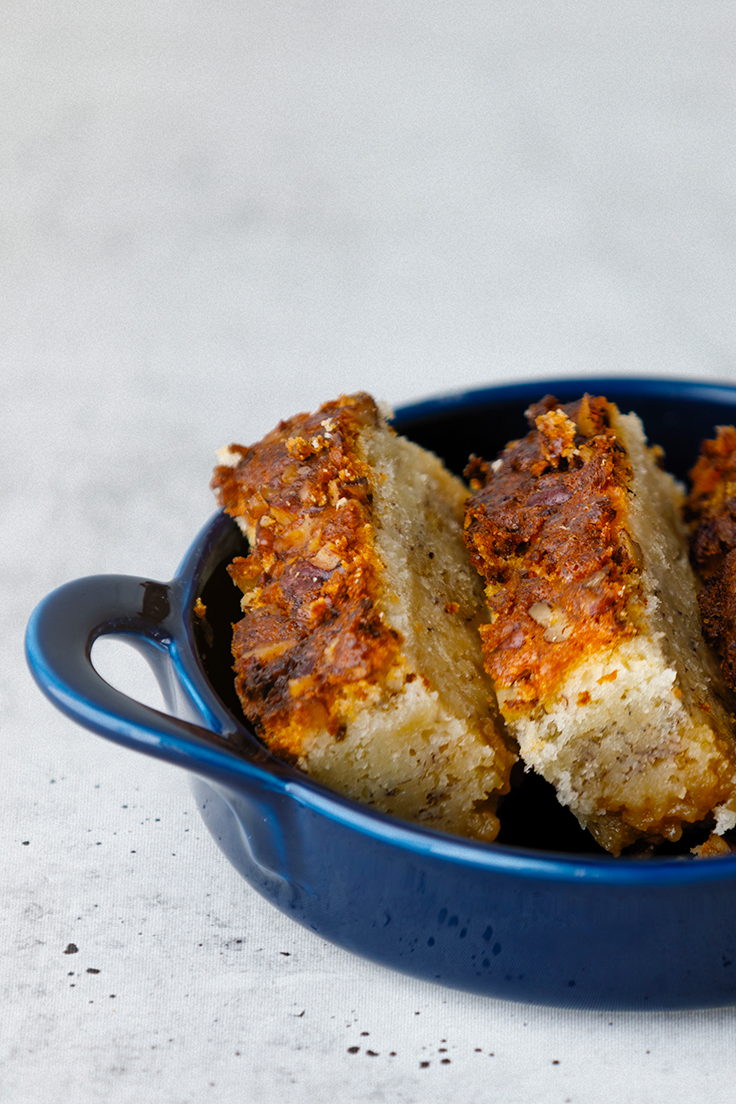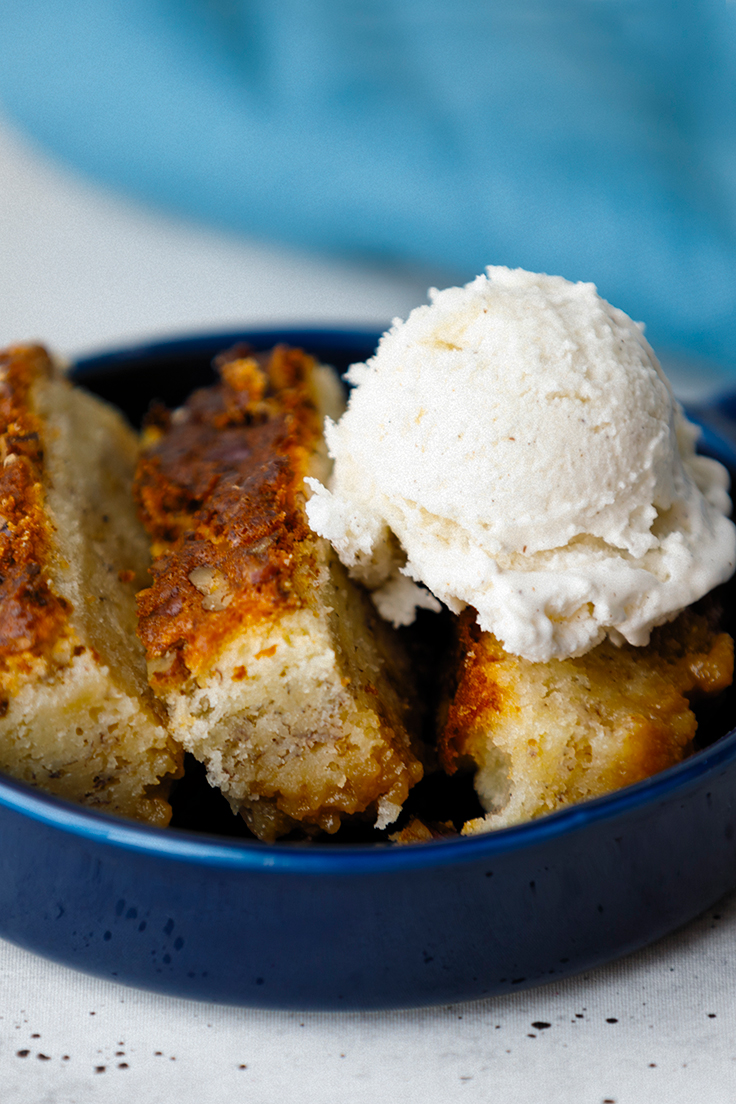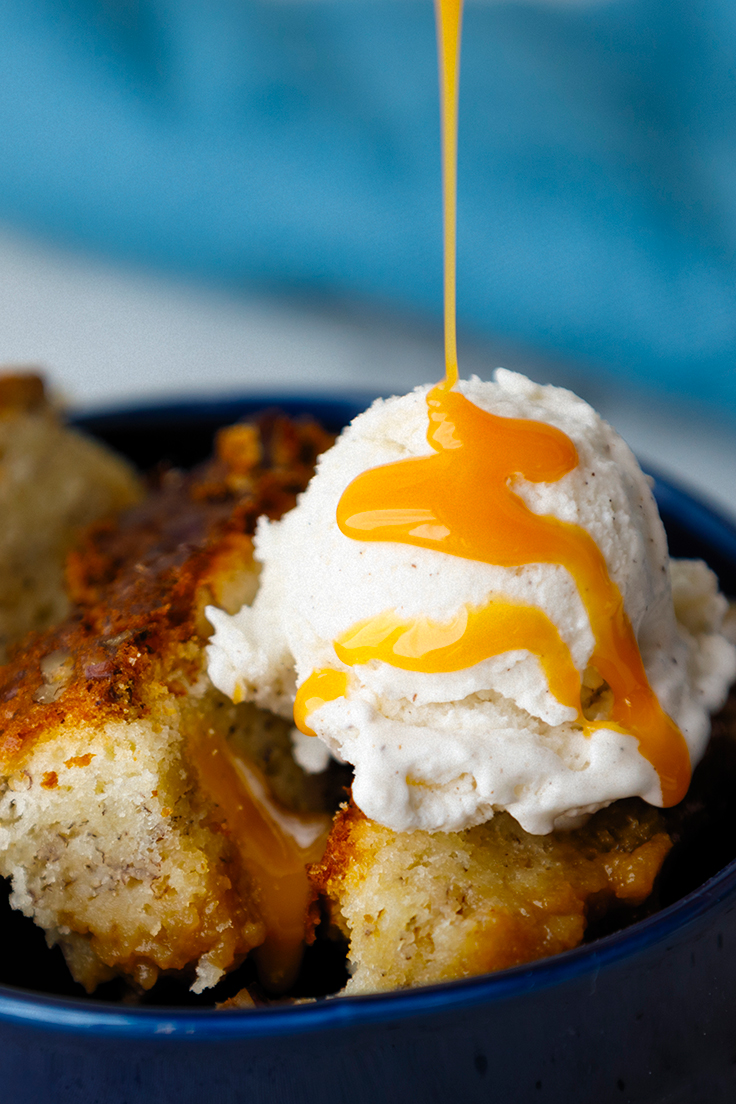 Products used in this recipe