Make a nutritious and savory breakfast that is so delicious you'll look forward to waking up early!
Ingredients
1 tbsp butter, to coat mini-muffin pan
1 - 4 oz package pancetta
8 eggs
¼ tsp paprika
¼ tsp pepper
2 scallions, finely diced (all of it, including green)
¼ cup finely diced red bell pepper
3 tbsp grated parmesan
3-4 tbsp four-cheese blend
10-12 fresh cilantro leaves
SPECIAL EQUIPMENT
mini-muffin tin with 24 individual muffin compartments
Directions
Preheat oven to 350°F.
Coat the inside of the mini-muffin tin compartments thoroughly with butter.
Fry the pancetta and drain on a paper towel.
Whisk the eggs, paprika, pepper, Rosemary Oil Extract, and Oregano Oil Extract until fully blended.
Drop ¼ tsp each of pancetta, scallion, and red bell pepper into each muffin compartment.
Pour in the egg mixture, filling three-fourths of each compartment.
Top each with ¼ tsp of parmesan and some of the four-cheese blend.
Tear apart cilantro leaves and sprinkle over the egg mixture.
Bake for 10 minutes.
Using a small spatula, remove egg bites from pan.
If not eating immediately, let cool completely before wrapping in an air tight container and chilling.
TIPS:
Egg bites puff up in the oven and will deflate when cooling.
These are great for a grab 'n' go snack or to pack for a school lunch.
They can be warmed in the microwave or eaten cold.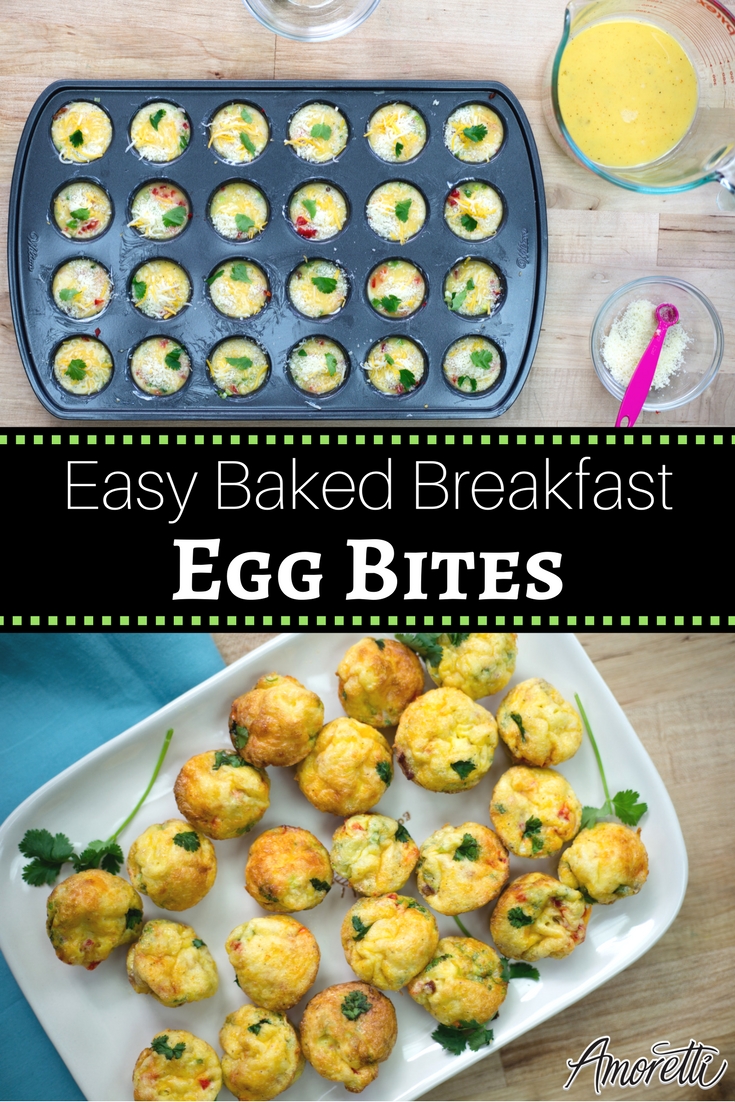 Products used in this recipe