Shake up two margaritas on the rocks, perfect for Taco Tuesday or to kick off the weekend!
Ingredients
3 fl oz tequila
1 fl oz mezcal
2 fl oz fresh lime juice
½ ripe avocado
lime wheels, optional garnish
whole dried chili peppers, optional garnish
Directions
Add tequila, mezcal, Grand Orange Extract, Blue Agave Nectar, lime juice, and avocado to a cocktail shaker.
Add a scoop of ice and shake vigorously to break down avocado, at least 30 seconds.
Strain, dividing equally into two salt-rimmed glasses.
Top with ice. Garnish with a lime wheel and dried chili if desired.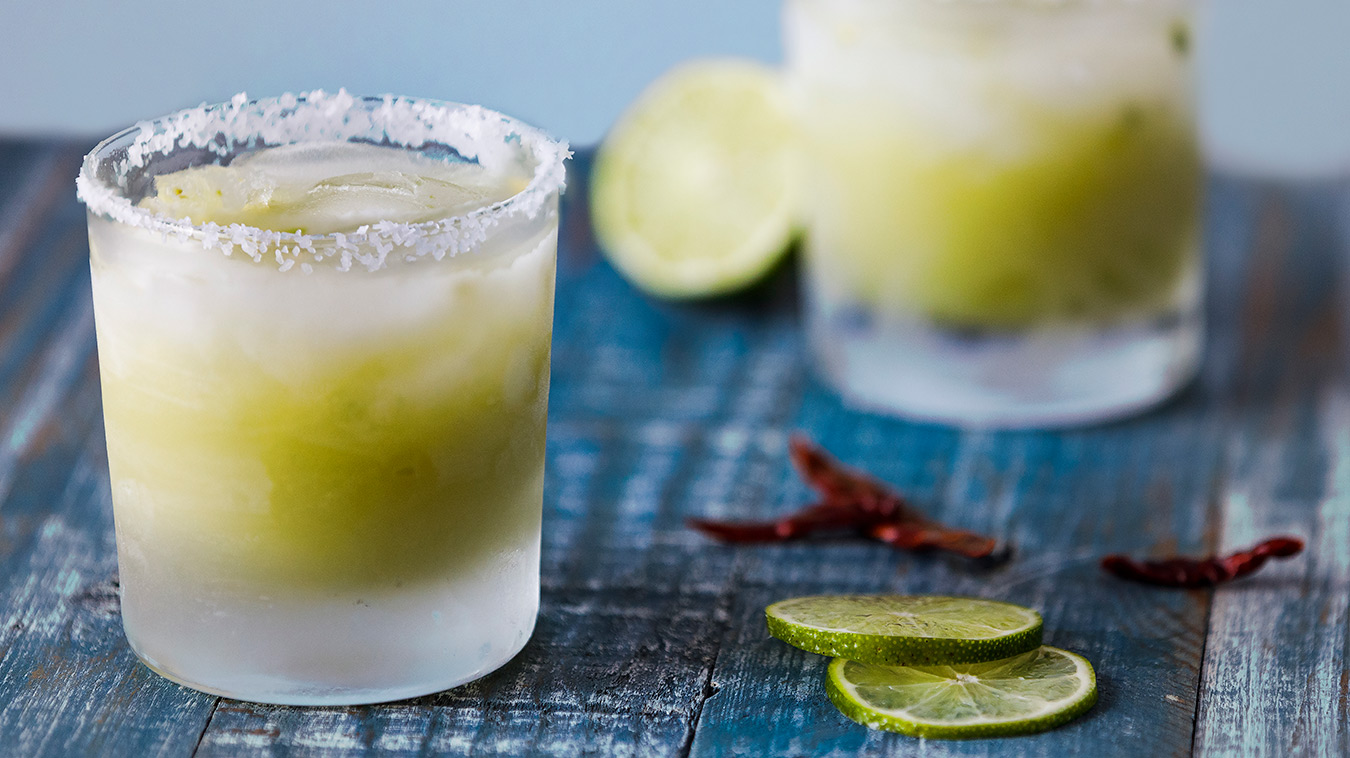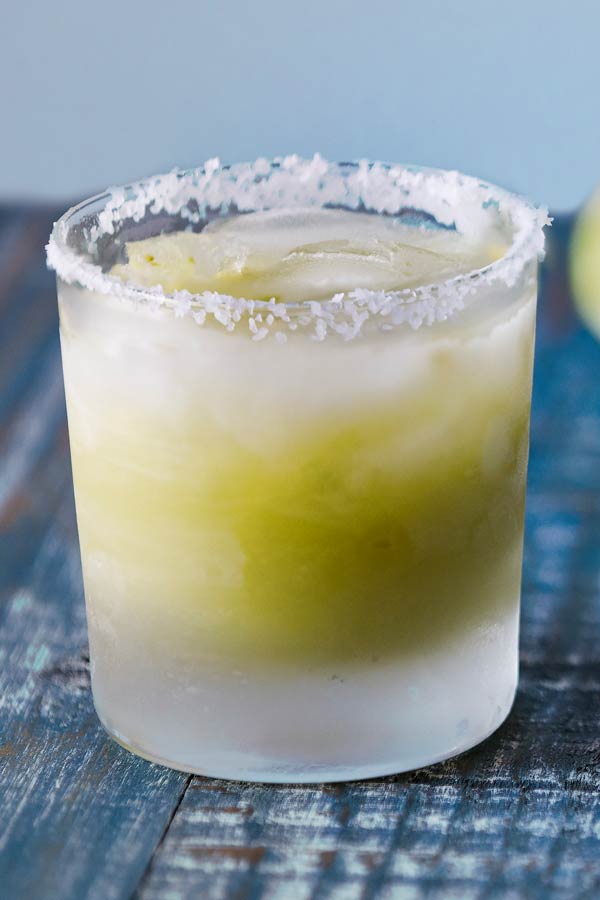 Products used in this recipe