This creamy shake tastes just like a cider mill doughnut! Makes 1 milkshake.
Directions
Combine apple cider, milk, Xanthan Gum, Baked Bread Extract, Apple Pie Syrup, maple syrup, cinnamon, and ice in a blender.
Blend until smooth.
Pour in a large glass and top with whipped cream and cinnamon sugar.
TIPS:
To make cinnamon sugar, mix ¼ cup granulated sugar and 1 tbsp cinnamon until combined.
We used Xanthan Gum to make our milkshake thicker and keep it from separating.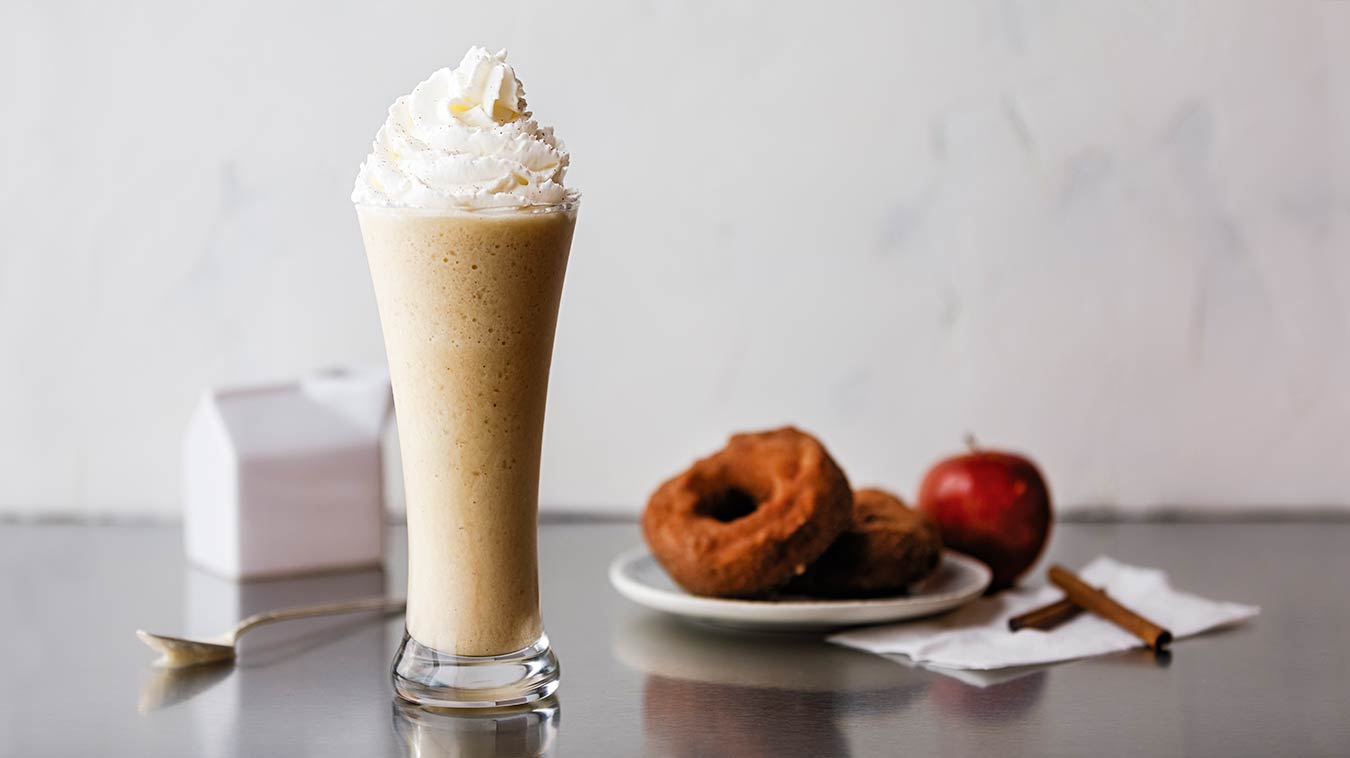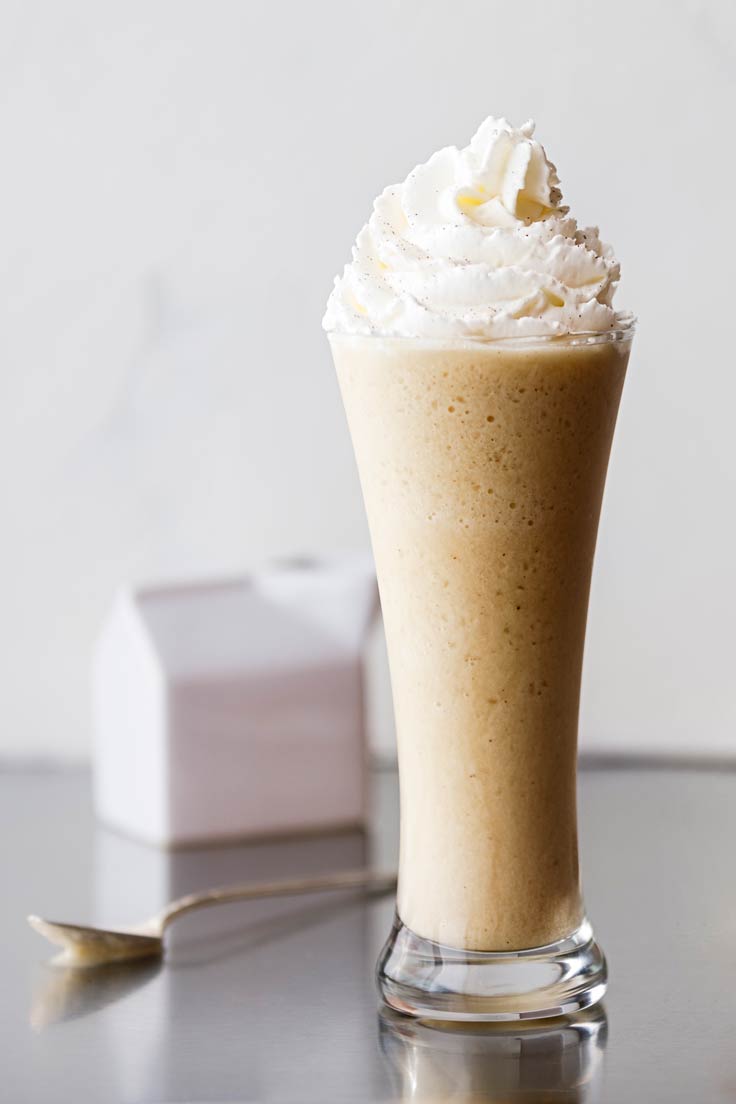 Products used in this recipe