Traditionally, chocolate cream pie is covered in whipped cream, and we've included that in our recipe, but we also made a batch into mini pies! Makes one 9" pie, approximately 12 servings.
Ingredients
FILLING
TOPPING
Directions
FILLING
In a medium saucepan, whisk together the sugar, cornstarch, and salt to break up any lumps in the cornstarch.
Still off the heat, add milk, egg yolks, and Madagascar Bourbon Vanilla, whisking to combine thoroughly. (This should be done before heating to avoid clumping.)
Once the mixture is completely smooth, bring to a boil over medium heat, stirring often to prevent scorching. (Just before boiling there may be some clumps beginning to form. If this happens, take the pan off the heat for a moment and whisk vigorously until the mixture is smooth then return to the heat.)
Add the butter.
Once the mixture comes to a boil, cook for 1 minute, stirring, then remove from the heat.
Stir for a few moments to cool the cream mixture before adding Almond Dark Chocolate Spread. Whisk gently to combine.
Pour the mixture into prepared pie crust, spreading evenly.
Cover with plastic, making sure the plastic touches the top of the mixture to prevent a skin forming.
Chill for 4 hours or overnight.
TOPPING
Whip the cream, sugar, and Madagascar Bourbon Vanilla to a stiff peak.
Decorate the chilled pie with whipped cream and garnish with chocolate shards and toasted almond slices.
TIPS: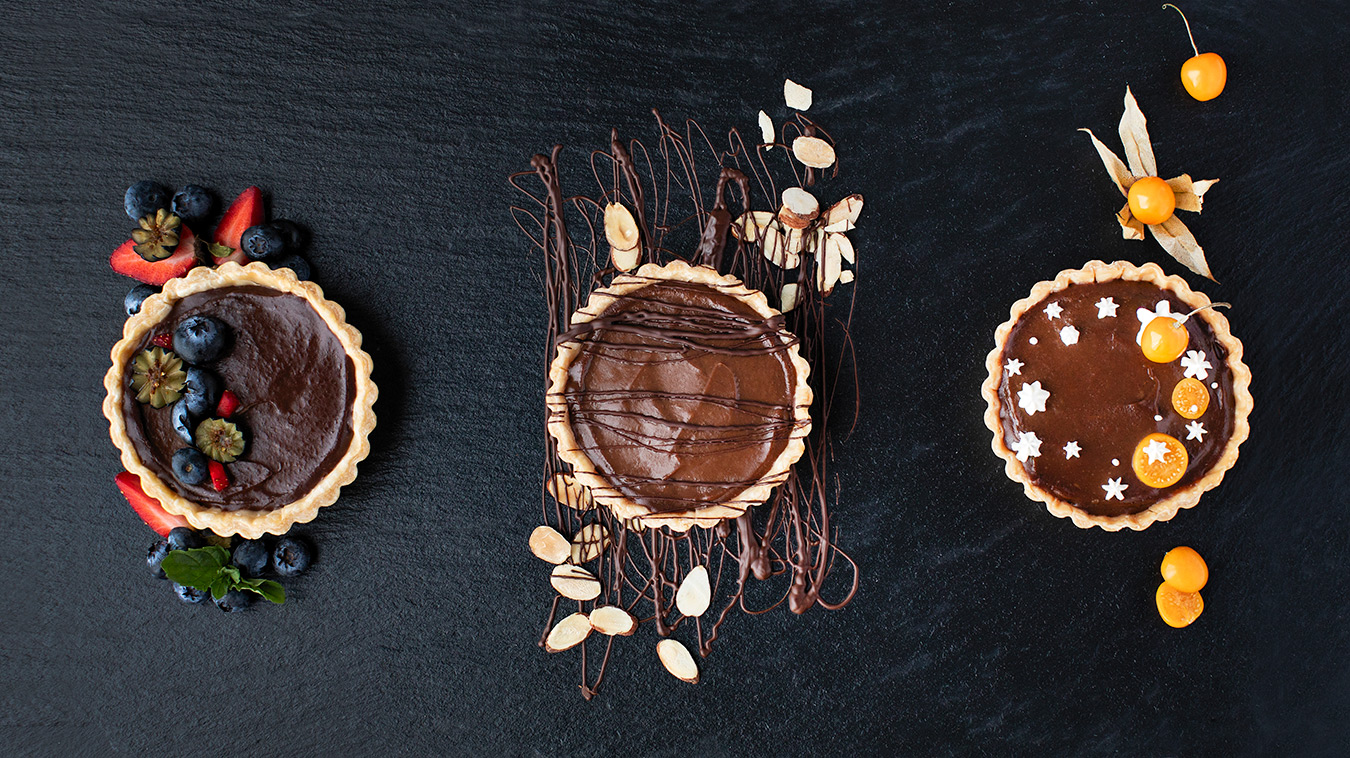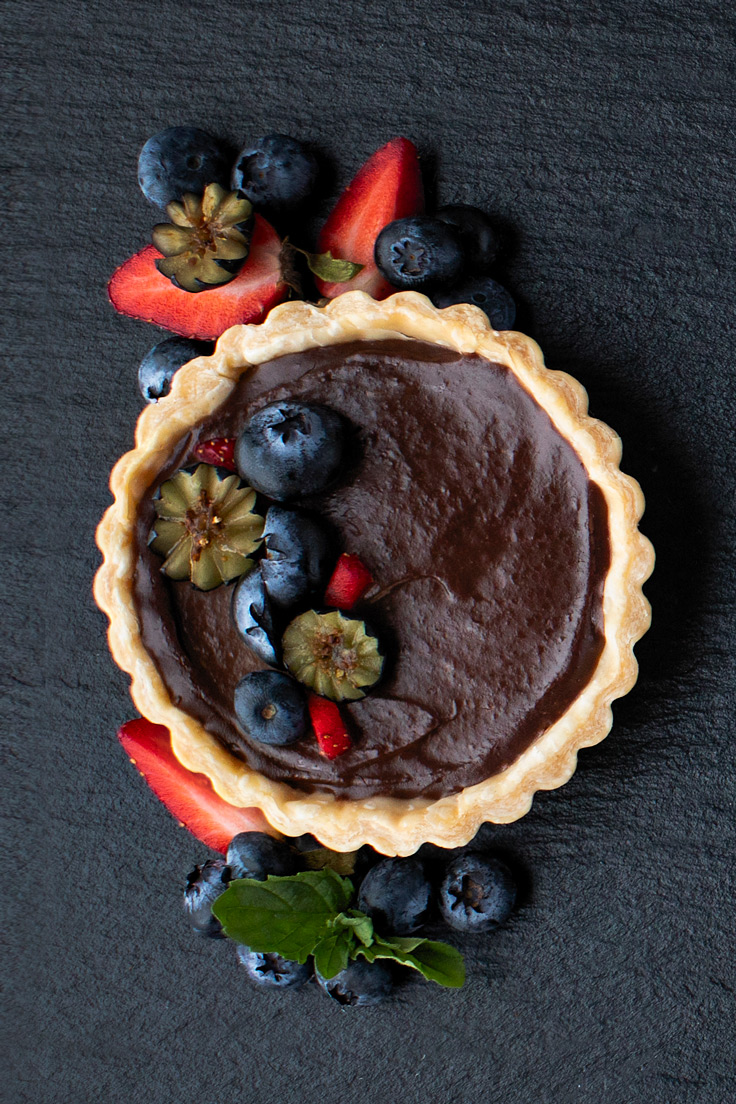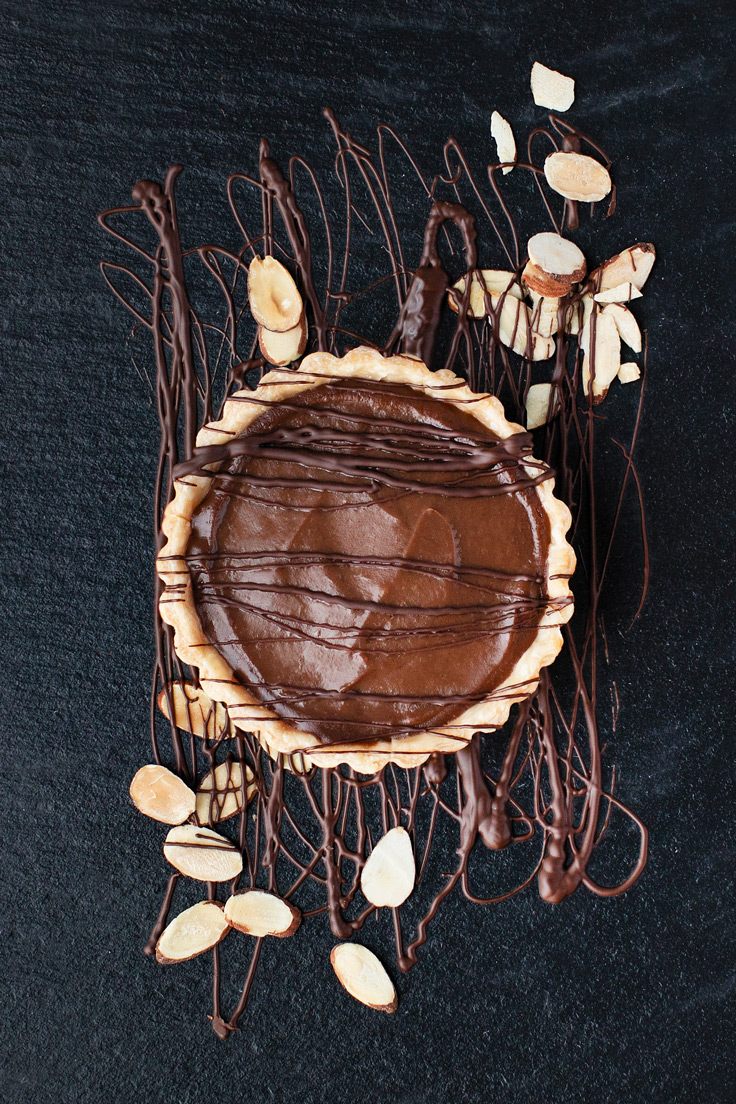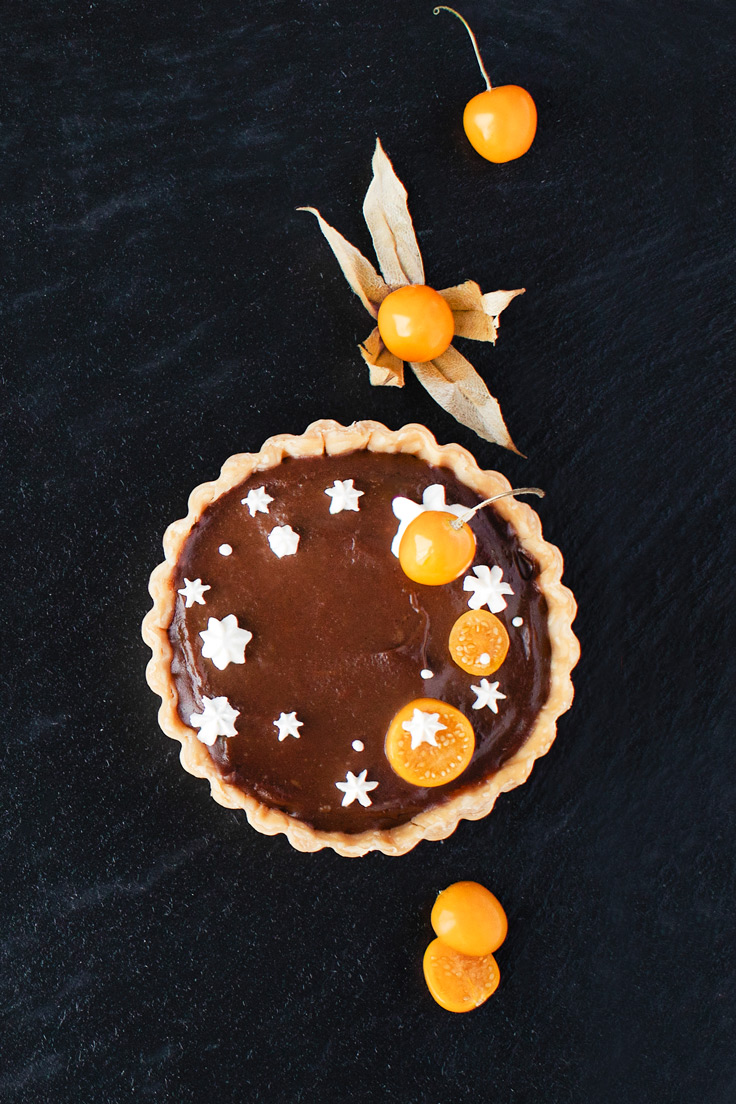 Products used in this recipe