A fresh, fun, and flavorful addition to your dinner rotation! These lettuce wraps are a great summer snack or wholesome light meal when it's hot and you don't want to stand over a stove for a long time. The filling cooks quickly and is a breeze to prepare. Amoretti's Coconut Cream and Lemongrass Extracts bring Thai flavors to the forefront in this recipe. Serves 4-5.
Ingredients
2 tbsp coconut oil
2 scallions, diced
¼ cup diced bell pepper
2 chicken breast, cooked and diced
½ tsp garlic paste
½ tsp red pepper flakes
¾ tsp fish sauce
juice of ½ lime
salt, to taste
3 tbsp finely diced fresh mint
¼ cup finely diced fresh basil, divided
2 heads butter lettuce, leaves separated and cleaned
Directions
On medium high heat melt the coconut oil and sauté scallions and bell peppers until soft.
Add the diced chicken, garlic paste, red pepper flakes, fish sauce, lime juice, Natural Coconut Cream and Lemongrass Oil Extracts. Sauté for 3-4 minutes, stirring frequently.
Remove from heat and season with salt to taste. Add mint and most of the basil, tossing to combine.
Layer two or three lettuce leaves on top of each other, alternating directions, and place 3-4 tbsp chicken mixture on the leaves. Top with fresh basil and serve.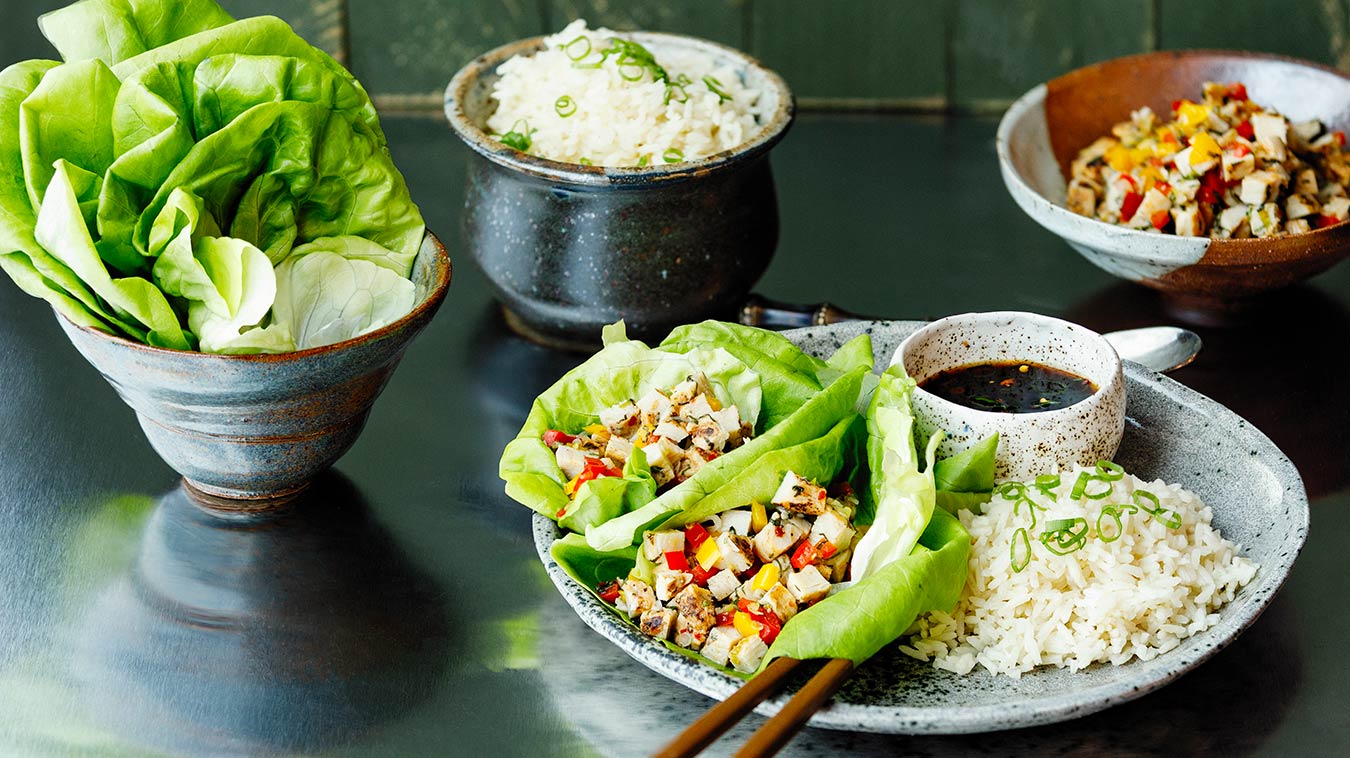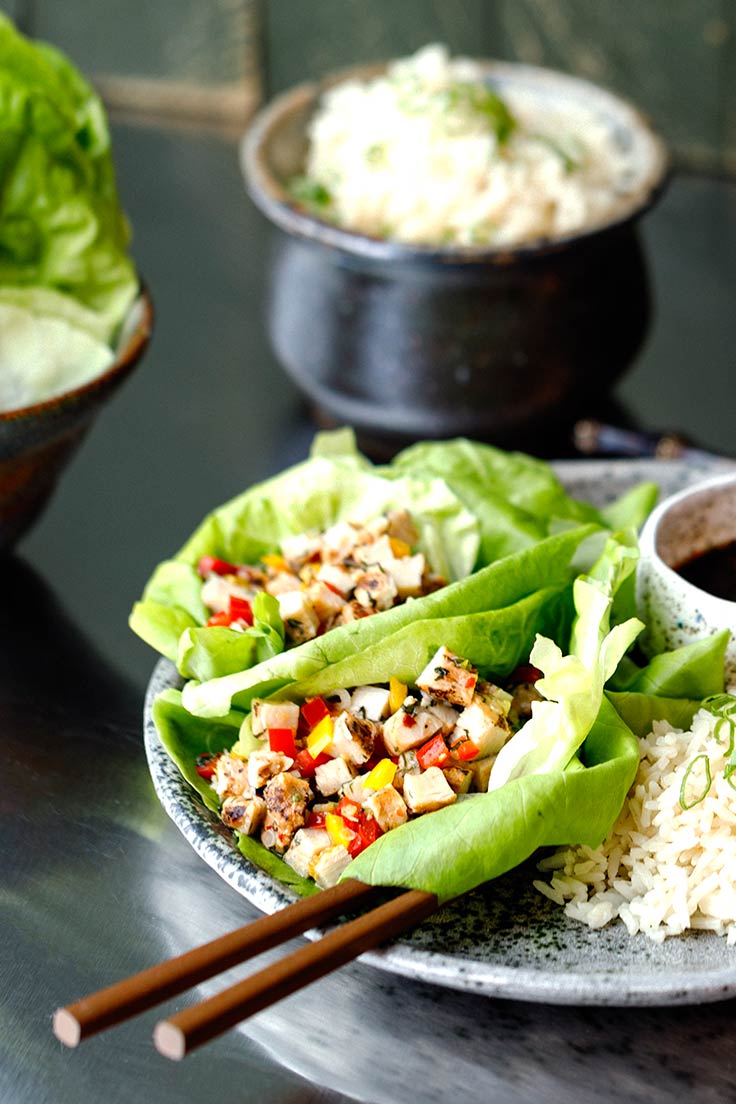 Products used in this recipe