Ingredients
1¾ cups flour
⅓ cup cocoa powder
½ tsp baking powder
½ tsp baking soda
½ tsp salt
1½ cups brown sugar
½ cup sugar
1 cup semi-sweet chocolate chips
2 eggs
1 cup buttermilk
½ cup (1 stick) unsalted butter, melted and cooled slightly
2 tbsp sparkling sugar
Directions
Preheat the oven to 350℉. Grease and line a standard loaf pan, set aside.
Sift together flour, cocoa powder, baking powder, baking soda, and salt.
Add brown sugar, sugar, and chocolate chips and mix. This will help keep the chips from sinking during baking.
In a separate bowl, whisk the eggs and buttermilk to combine.
To the warm, melted butter add Dark Chocolate Compound, Natural Dark Spice and Espresso Coffee Extracts. Whisk to combine.
Add this mixture to the eggs and buttermilk, whisking to combine.
Make a well in the dry ingredients and pour the wet ingredients into the dry ingredients by folding with a spatula until combined.
With an ice cream scoop place the batter into the lined loaf pan. The overhang of the parchment paper tends to fall inward if you pour the batter from the bowl into the pan, so using an ice cream scoop gives you more control.
Bake for 60-75 minutes, or until a toothpick inserted in the center comes out clean. Check after 45 minutes to see if the top is browning too much, cover with a strip of foil if it is and continue to bake.
Cool the bread in the pan for 5 minutes before removing to a rack, let cool about 1 hour before slicing.
TIPS:
This bread will keep in the refrigerator for 5 days. Bring to room temperature before slicing for the best flavor.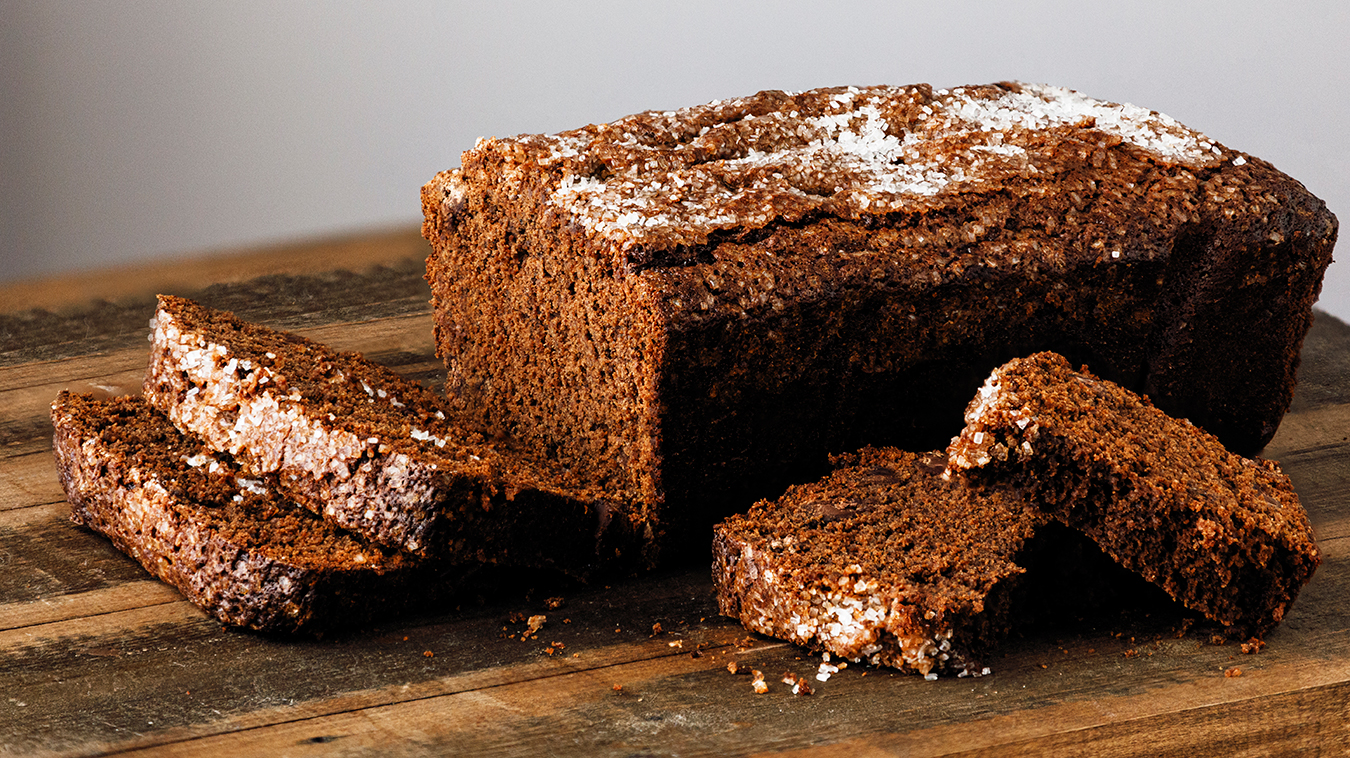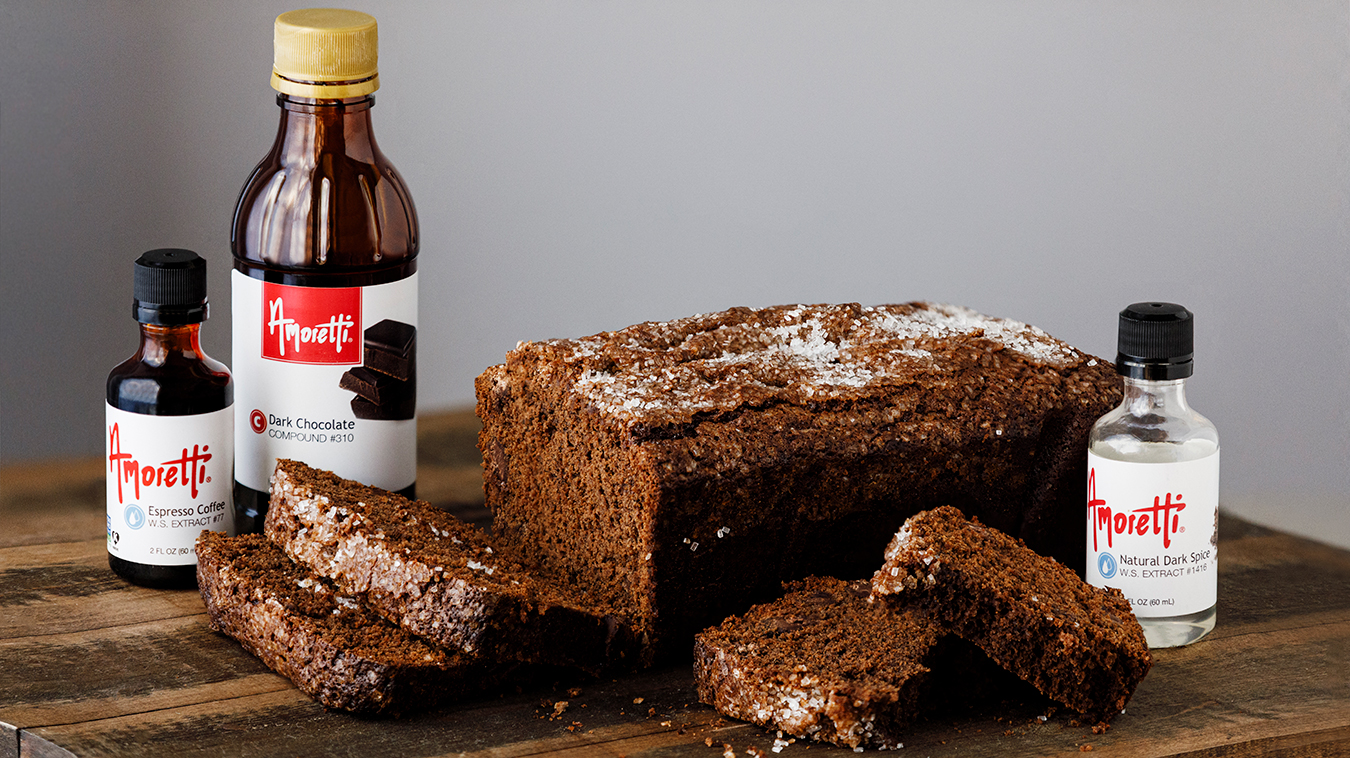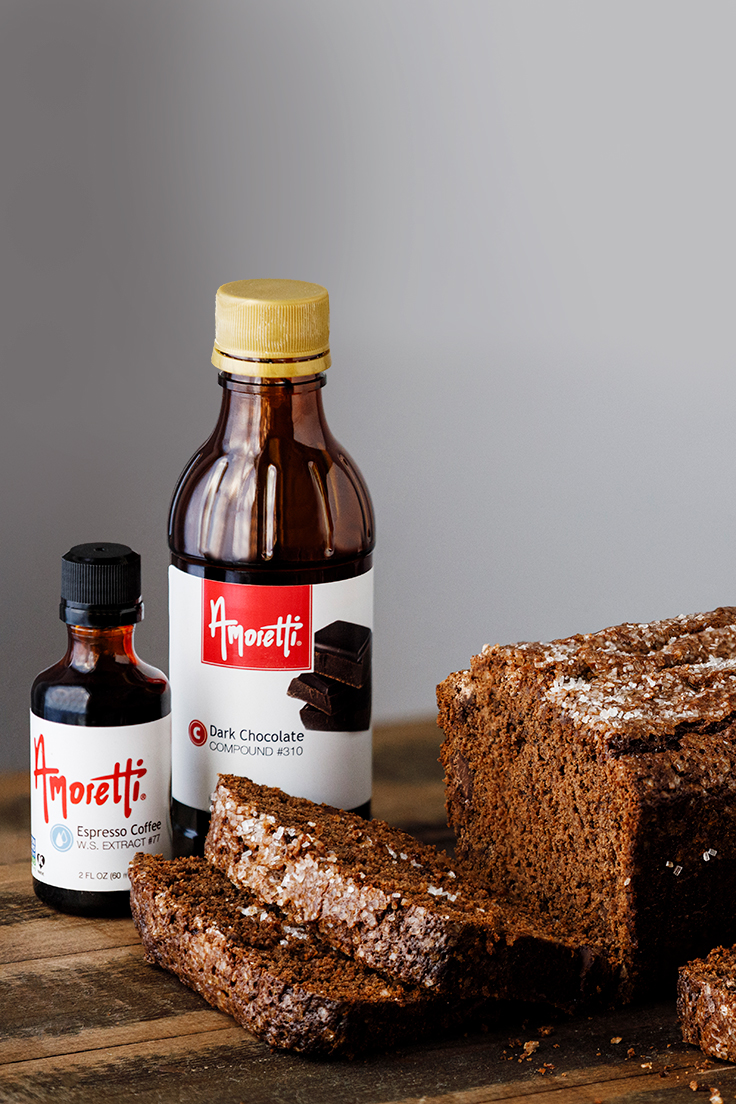 Products used in this recipe